It's A Pretty Little Thing – Peter E. Blau's Souvenir for the 2001 BSI Dinner
"It's a pretty little thing …"
– The Adventure of The Mazarin Stone (MAZA)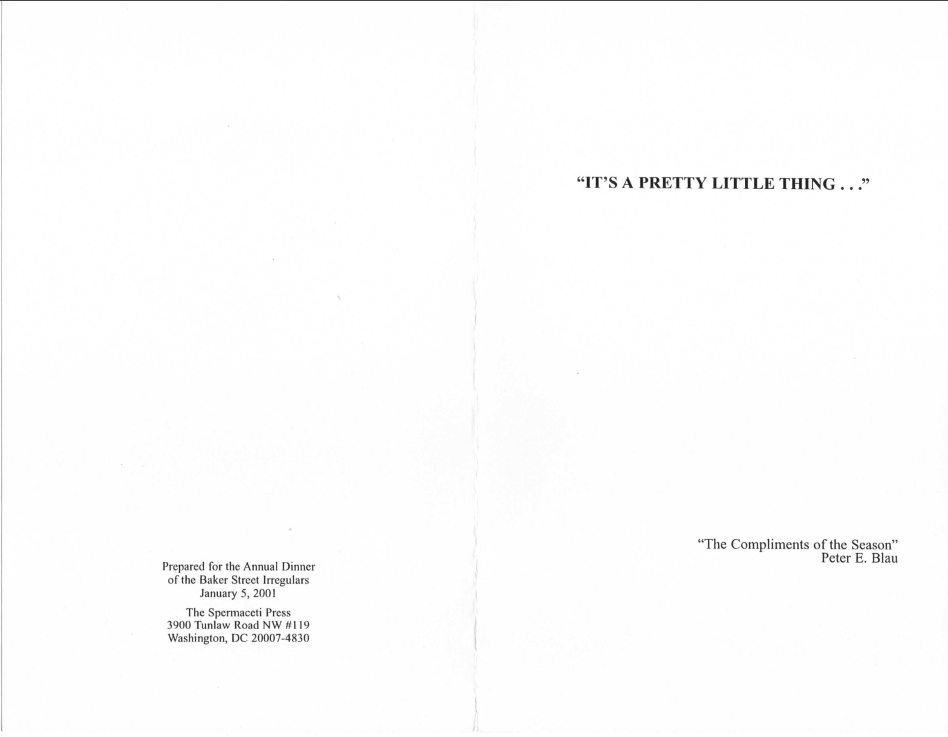 Outer Cover of Peter E. Blau's 2001 Seasonal Souvenir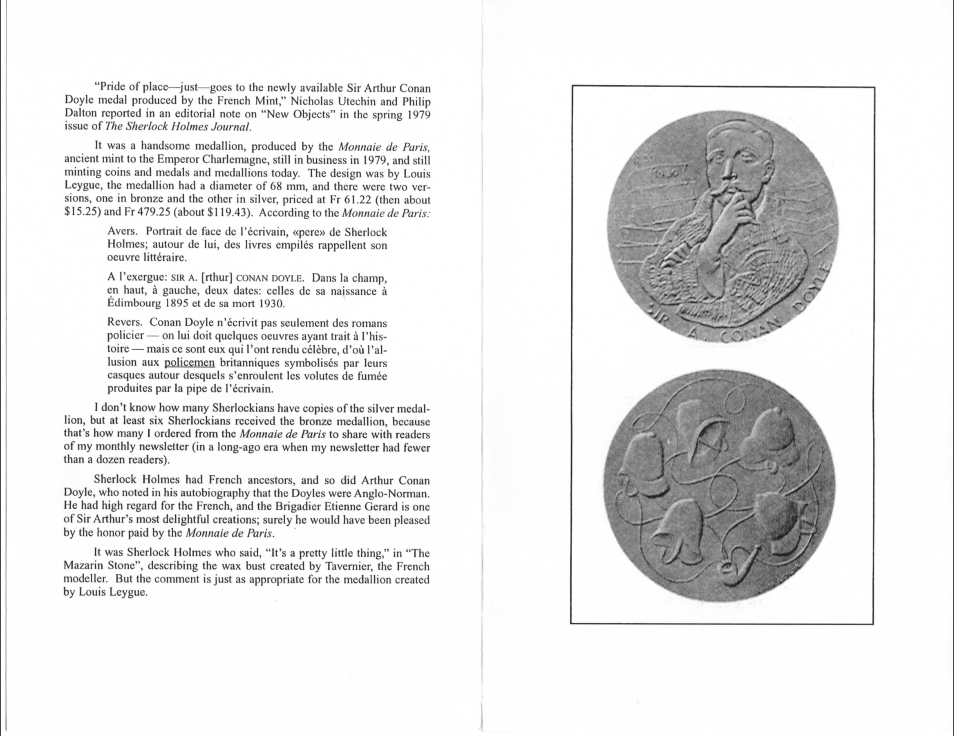 Inside Contents of Peter E. Blau's 2001 Seasonal Souvenir
A long-standing tradition at the annual January dinners of the Baker Street Irregulars is that many members and attendees issue a souvenir of some sort to give to fellow attendees at that dinner. The Fourth Garrideb issued a souvenir card that was distributed at the 2018 BSI Dinner, for example.
Peter E. Blau, the 13th Garrideb, is one of the many that practice the tradition of producing a souvenir, using the name of The Spermaceti Press to produce a annual pamphlet.
His pamphlet for the January 5, 2001 BSI Dinner features photographs of a bronze medal honoring Arthur Conan Doyle. This medal was issued in 1979 by the Monnaie de Paris and was designed by the French sculptor Louis Leygue.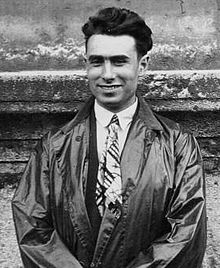 We discuss the medal, and a mystery about it as well, in a post HERE. For more information about Louis Leygue, check out his Wikipedia page.