A. Carson Simpson – A Sherlockian Numismatist
"… the best legal talent in the State"
– The Valley of Fear (VALL)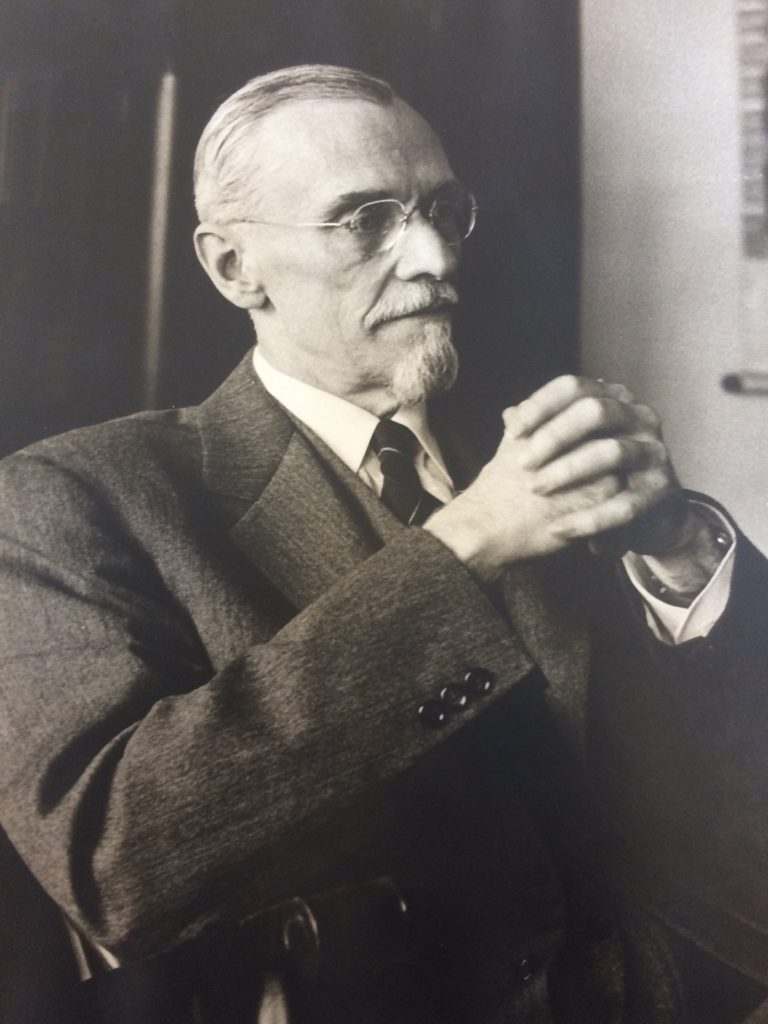 Alexander Carson Simpson, (February 1, 1896 – October 21, 1965), served as the Special Master of the Consolidated Trial List of the Courts of Common Pleas in Philadelphia for 30 years. He was also an ardent Sherlockian and numismatist.
Simpson graduated from the Pennsylvania Military College with a B.S. in Chemistry in 1916 and a law degree in 1922. He would serve two years as Associate Editor and then a year as Editor of the Law Review. A member of Theta Xi and Phi Delta Phi, he would serve as a Second Lieutenant during World War I. He was a member of the National Rifle Association, American Legion and the Keystone Automobile Club, among others.
When Simpson was appointed Special Master in 1934, he set up a system where the then five Common Pleas Courts coordinated their trial lists, rather than each Court maintaining its own list. Simpson had studied trial systems while traveling throughout the country and Europe. He retired from this position in 1964.
Prior to his appointment as Special Master, Simpson worked at the law firm organized by his father – Alexander Simpson, Jr. (himself a Pennsylvania Supreme Court Justice) – Simpson, Brown and William. Simpson was a former president of the Pennsyvania Bar Association and held memberships in the American Bar Association, American Law Institute, the Juristic Society and the Constitutional Club.
In October 1938, Simpson became an Associate Member of the American Numismatic Society and would become a Fellow in March 1941. He would donate numerous items to the Society's library and museum. Recognized as a Patron of the Society in 1954, he would be posthumously honored as a Benefactor in 1966.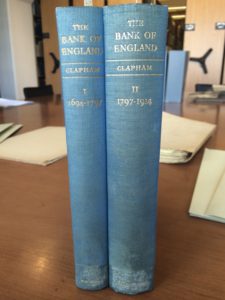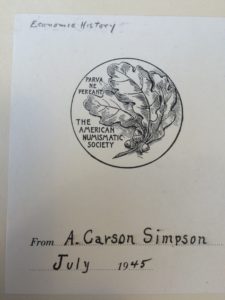 The two-volume The Bank of England: A History was donated to the ANS Library by Simpson.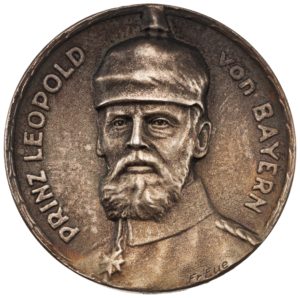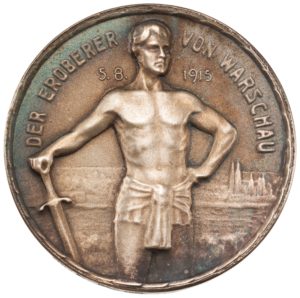 1915 Silver Medal of Prinz Leopold von Bayern donated by Simpson, ANS 1943.60.11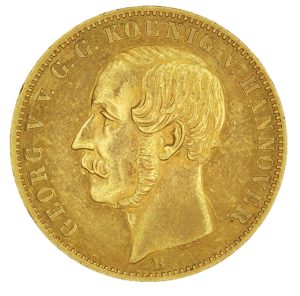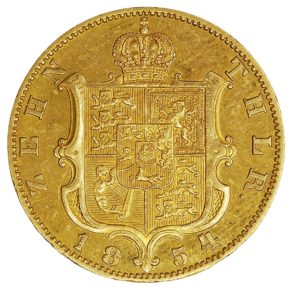 1854 Gold 10 Thaler of George V, Hanover (Germany) donated by Simpson's Estate, ANS 1966.164.311
Sydney P. Noe, Secretary of the ANS reached out to Simpson on December 17, 1943, inquiring if Simpson would accept an appointment to the ANS Council if a vacancy should occur. Simpson replied five days later that he was willing to do so. Appointed to its Council on January 9, 1943, he would serve for 20 years. During his time on the ANS Council, he would serve on numerous committees – Finance, Foreign Coins, Library, Reorganization, to name a few.
Simpson brings a singular approach to his coin collecting hobby. Corresponding with ANS President Dr. Herbert E. Ives on August 24, 1945 about open seats on the ANS Council, he wrote:
As you probably know, I almost always find it impossible to attend meetings of the Society – I think I have been to just one – nor do I belong to any local coin clubs or national societies. As a result, aside from the members of the Council itself, I doubt that I know a half-dozen other coin collectors.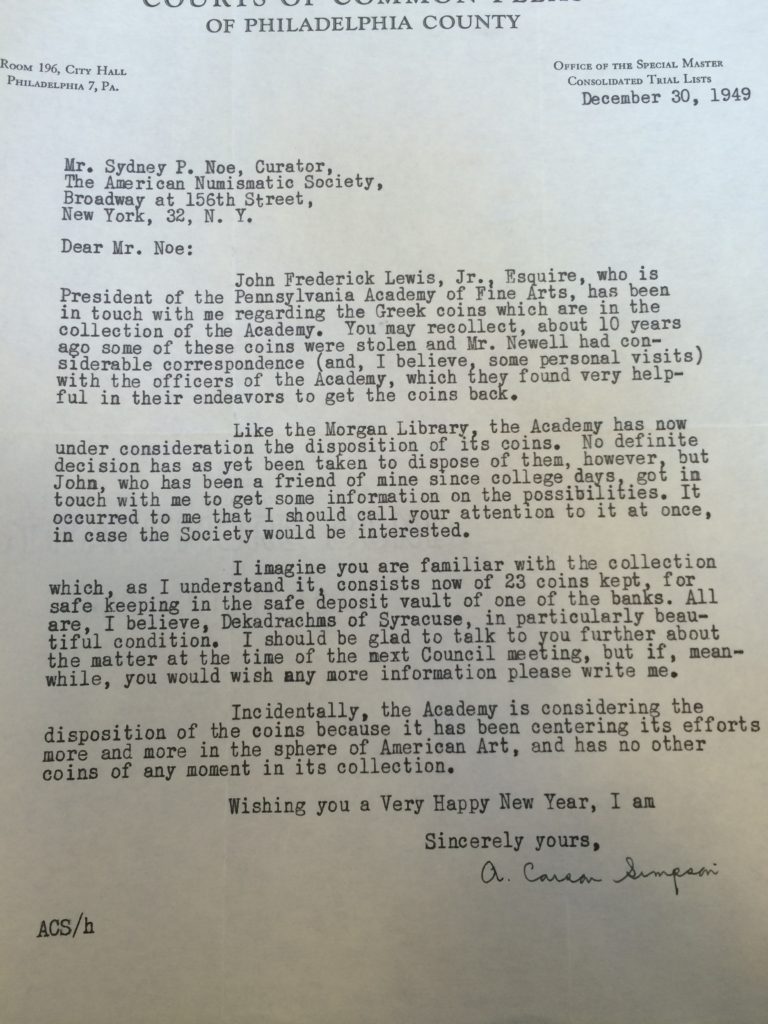 One interesting item in the Simpson file at the ANS archives, is a December 30, 1949 letter from Simpson to Sydney P. Noe, ANS Curator. The letter deals with the Philadelphia Academy of Fine Arts looking to possibly deaccession 23 Syracusean Dekadrachms from his collection. Longtime members of our group will recognize that one of these coins could be the very one that Nathan Garrideb was polishing when Holmes and Watson visited him in the Adventure of the Three Garridebs!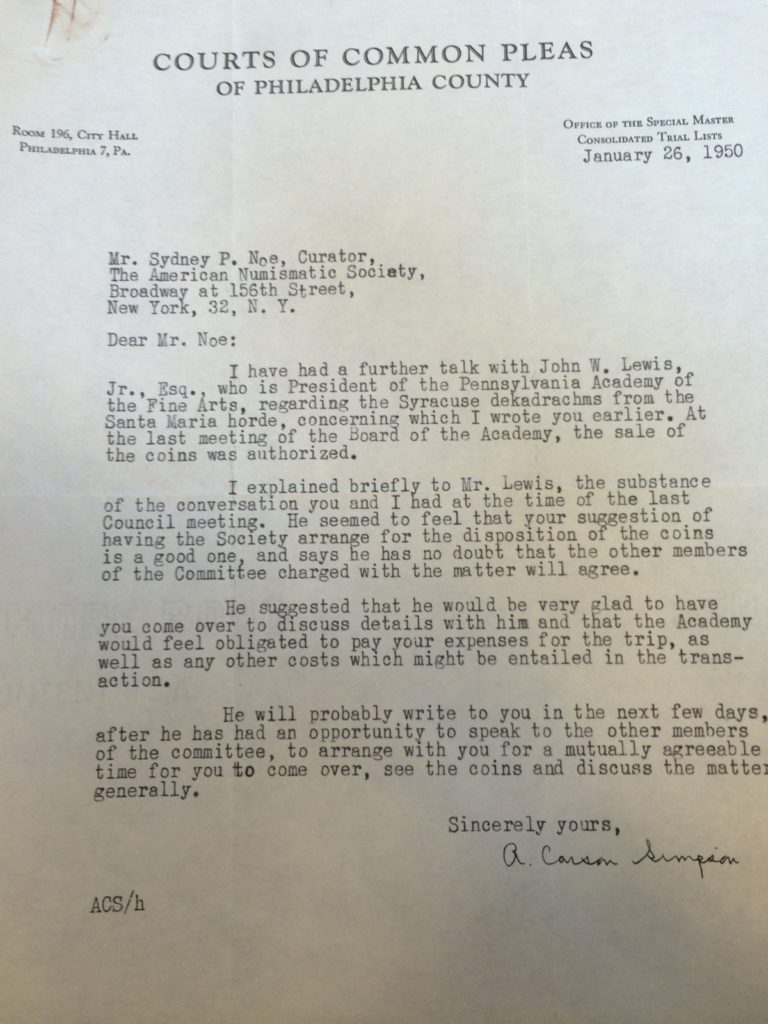 There is correspondence a month later from Simpson, where the Academy decided to sale the Syracusean Dekadrachms and the ANS will assist with the selling of the coins.
Simpson was one of the early members of the Sons of the Copper Beeches, a scion of the Baker Street Irregulars, that was formed on December 8, 1947, at Shoyer's Restaurant at 412 Arch Street in Philadelphia. Simpson would later become a member of the BSI in 1954, with the investiture of The Conk-Singleton Forgery Case. Beginning in 1953, he would begin publishing an annual volume in his Simpson's Sherlockian Studies series, Volumes V through VII would deal with numismatics.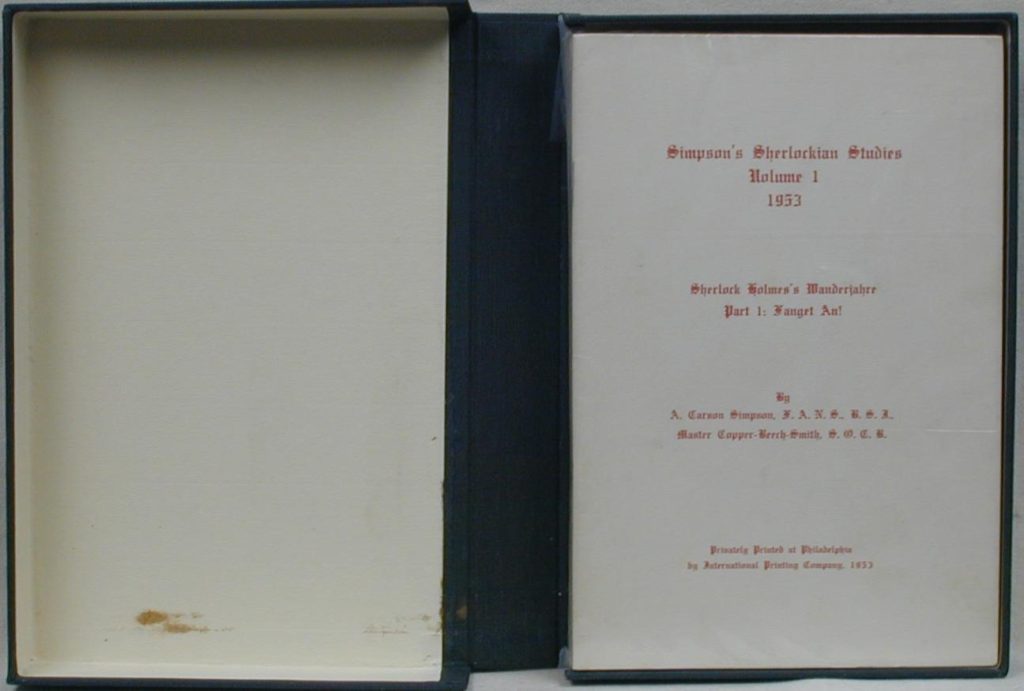 Volume 5 – Numismatics in the Canon, Part I – Full Thirty Thousand Marks of English Coin (1957)
Volume 6 – Numismatics in the Canon, Part II – A Very Treasure of Coin of Divers Realms (1958)
Volume 7 – Numismatics in the Canon, Part III – Small Titles and Orders (1959)
We who are Sherlockian Numismatists owe a great deal of thanks due to Simpson's pioneering work.
Thanks to David K. Hill, the Francis D. Campbell Librarian of the American Numismatic Society and his team for their assistance with this post. All items pictured in this post (with the exception of Simpson's Sherlockian Studies) are the property of the ANS Archives, Library or Museum