I've seen that design somewhere before ….
"… a scandalous forgery …"
– The Adventure of the Retired Colourman (RETI)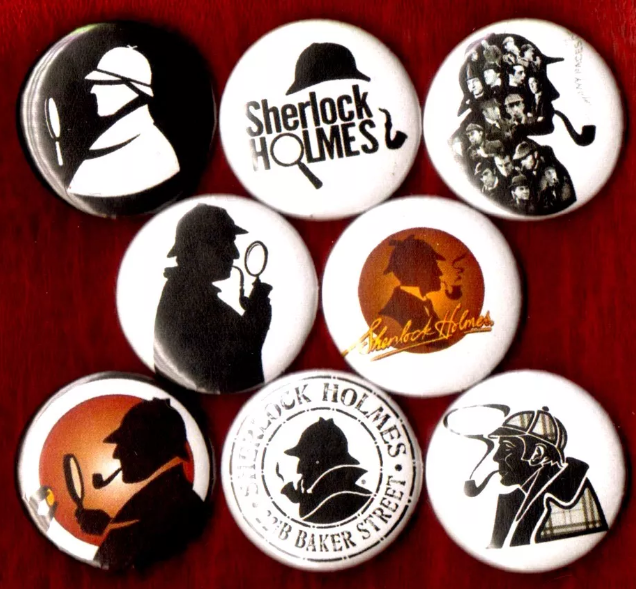 We routinely scan new auction listings on sites such as eBay in our search for various numismatica Sherlockiana. We recently came across a listing of 8 Sherlock Holmes pin-back buttons, which are pictured above.
That pin on the botton left corner…. I've seen that design somewhere else before….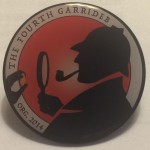 Accept no substitutes! Our lapel pin can be ordered via our online shop.