Shagin Recognized for Medallic Achievements (1990)
"If I were a sculptor …"
– The Problem of Thor Bridge (THOR)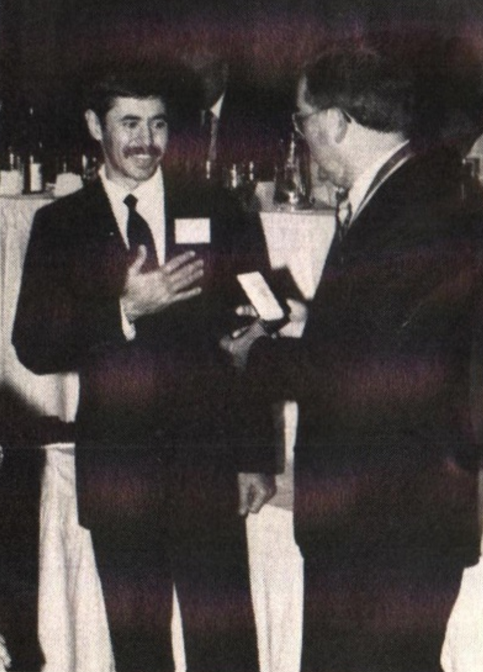 The American Numismatic Association bestowed its Numismatic Art Award for Excellence in Medallic Sculpture this year (1990) on Alex Shagin of Los Angeles, California. He was presented with an engraved, 14kt-gold medal donated by the Franklin Mint of Franklin Center, Pennsylvania.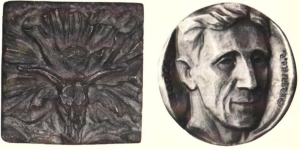 Born in the Soviet Union in 1947, Shagin joined the staff of the Leningrad mint immediately after his graduation from the Leningrad Fine and Decorative Art School. His earliest medallic works honored Peter the Great, Michdangelo and the 1975 Apollo-Soyuz mission. He helped design the Soviet Union's 1980 Moscow Olympic commemorative coins, but he emigrated to the United States in 1979 before seeing the fruits of his labor.
Since his arrival in this country, Shagin has produced an impressive body of work. His subjects include artists Rembrandt, Van Gogh and O'Keefe, and athletic events and athletes, such as the 1984 Los Angeles Olympics and the slain Israeli Olympians at Munich. Not surprisingly, his artistic expression also has extolled modern champions of freedom — Lech Walesa, Gandhi, George Orwell and Andrei Sakharov.
This article first appeared in the October 1990 issue of The Numismatist (pages 1570-1573), official publication of the American Numismatic Association, www.money.org and is reprinted here with permission of the Publisher.