The Master Bird Watcher Badge from Boss McGinty's Bird Watchers
"You are an early bird …"
– The Valley of Fear (VALL)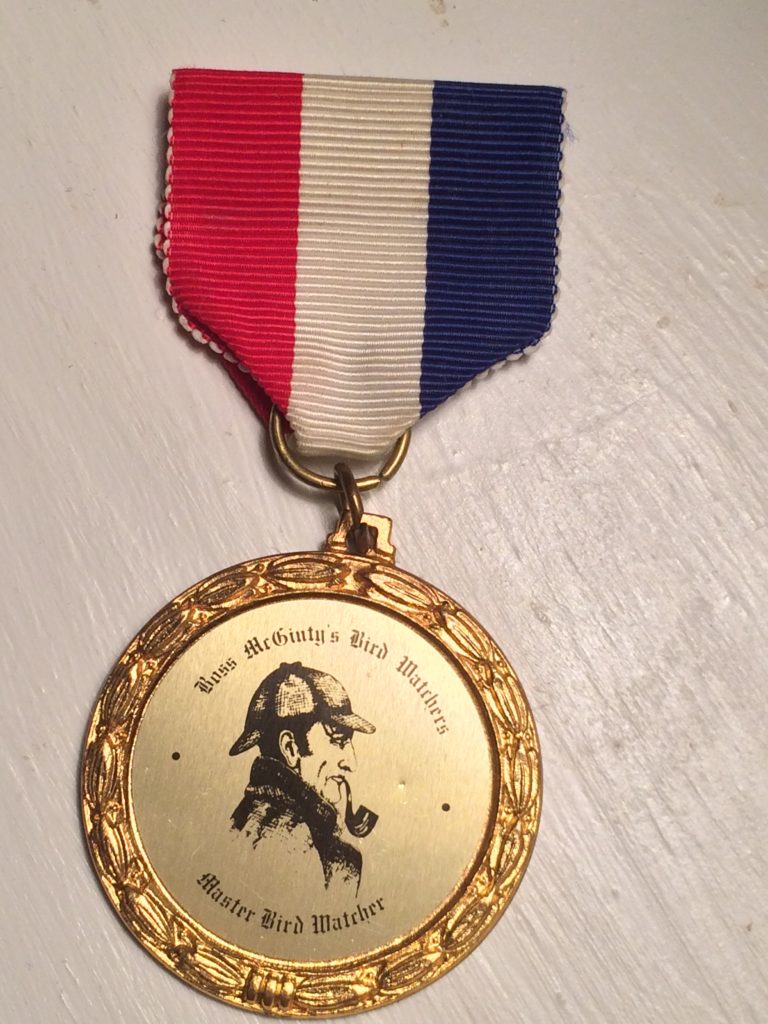 In 1982, two professors at King's College in Wilkes-Barre, Pennsylvania — Fred Saules and Frank Vacante — organized a group of 18 Sherlockians to form a new BSI scion, Boss McGinty's Bird Watchers. The group takes its name from the final Sherlock Holmes novel, The Valley of Fear.
In the story, Holmes learns of the Scrowers, a secret society in the Vermissa Valley region of the United States. Boss McGinty, the leader of the Scrowers, is arrested while waiting to ambush Birdie Edwards, a detective from Pinkerton's investigating the case. Doyle wrote this story after learning the real-life story of the Molly Maguires and their clashes with mine owners and authorities in Northeastern Pennsylvania. Care to guess where Wilkes-Barre is located?
So the group was named Boss McGinty's Bird Watchers as the members are watching out for Birdie Edwards….
The group met twice a year and seems to have become inactive around 2014 or 2015. According to John Pforr, BSI, the group made these badges to present to members who gave presentations or provided other outstanding services to the group.
OBVERSE: • Boss McGinty's Bird Watchers • / (right facing profile of Sherlock Holmes, with pipe & wearing deerstalker cap) / Master Bird Watcher
REVERSE: (blank)
Brass, Round, 42 mm, suspended from a red, white & blue ribbon