ICYMI – The Red-Headed League
"I would not have missed it for worlds."
– The Adventure of the Noble Bachelor (NOBL)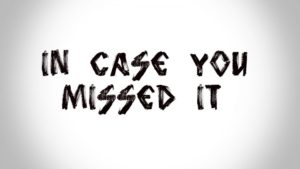 Our story for this month is The Red-Headed League and we have already published our monthly features on this story – From Watson's Tin Box, highlighting items from their collection of evidence boxes;
Brad Keefauver's The 17 Steps; and Frank Mentzel's Data! Data! Data! – that provide excellent discussion points for this story.
Over the past three years, we have previously published a few posts that relate to this story and would like to take this opportunity to remind you to also check out these posts:
There are several other posts of ours that refer to The Red-Headed League and you can look for them using our search feature in the upper right side of the screen or clicking on the tag for REDH on the right side as well.
We'll have a few more posts this month on The Red-Headed League, and as always, we welcome your comments!