The Haller Baking Company's Sherlock Holmes Treasure Hunt Token
"… when people bury treasure nowadays they do it in the Post Office bank."
– The Adventure of the Three Gables (3GAB)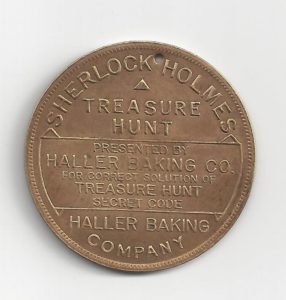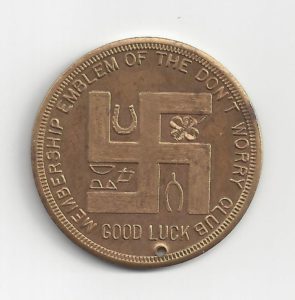 Just before the Memorial Day holiday weekend, I received a letter from Gary Patterson, author of United States Swastika 1907-1936: Tokens, Medals, Watch Fobs & Good Luck Charms, asking if I was familiar with the swastika token pictured above.
OBVERSE: SHERLOCK HOLMES / (triangle) / TREASURE / HUNT / PRESENTED BY / HALLER BAKING CO. / FOR CORRECT SOLUTION OF / TREASURE HUNT / SECRET CODE / HALLER BAKING / COMPANY
REVERSE: MEMBERSHIP EMBLEM OF THE DON'T WORRY CLUB / (Swastika emblem, with horseshoe, four leaf clover, wishbone and Egyptian hieroglyphics) / GOOD LUCK
Round, 32 mm, Bronze
For hundreds of years, the swastika symbol was considered as a symbol of good luck.  Many merchants issued good luck tokens featuring the swastika, generally dating from the late 1880's through the mid 1930's. There are numerous examples from the 1933-34 Century of Progress Exposition in Chicago, for example. The rise of Adolf Hitler in Germany and his use of the swastika symbol was a contributing factor in the decline of swastika tokens in the United States.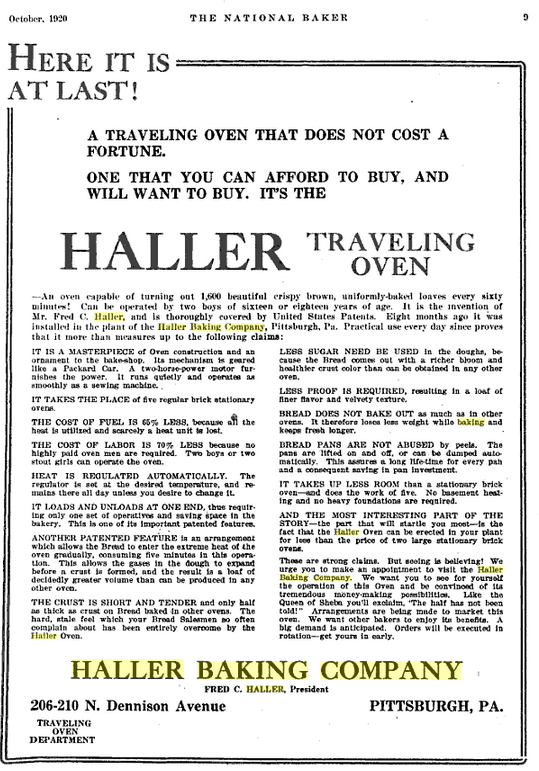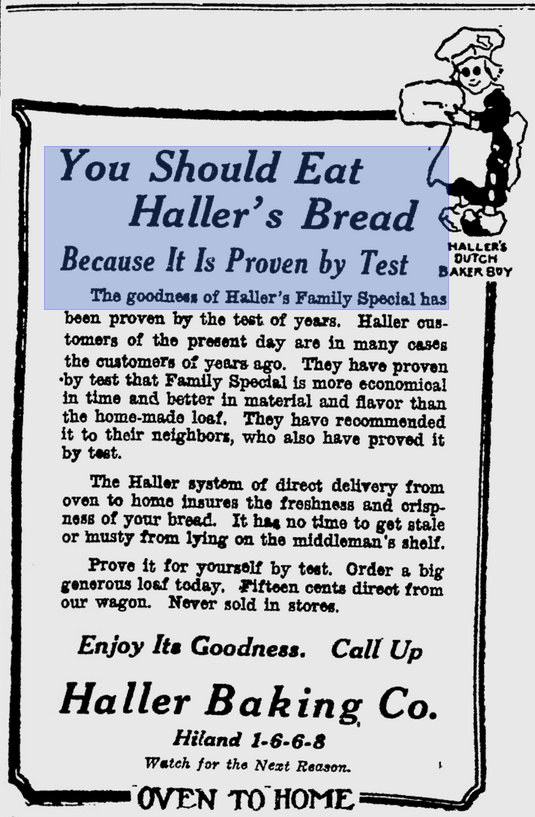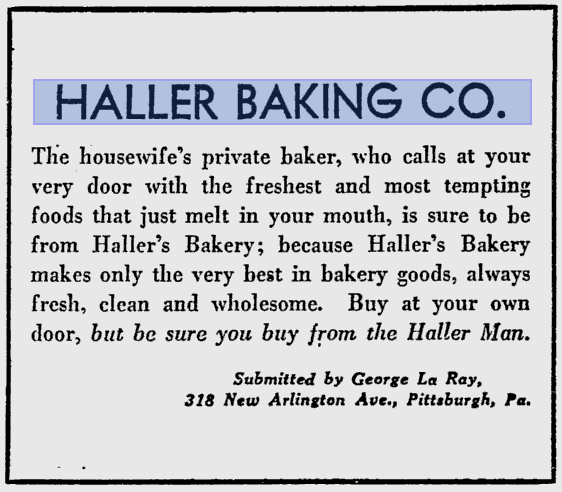 From the above ads, we know that the Haller Baking Company was based out of Pittsburgh, Pennsylvania. But what about the "treasure hunt?" Recalling the scene regarding Little Orphan Annie's Secret Circle in the movie A Christmas Story, I'm hoping that perhaps Haller sponsored a contest during radio broadcasts of Sherlock Holmes over Pittsburgh's WCAE.
There is a small sliver of hope to that last sentence. The Pittsburgh advertising agency of Ketchum, MacLeod & Grove (KM&G) offers the following nugget in an online history of their firm  – "In 1927 the agency began placing advertising on the fledgling medium of radio when it arranged for client Haller Baking Company to underwrite a continuing show." While the Holmes radio broadcasts did not begin until 1930, it is possible that Haller moved its advertising dollars over when the shows started and could have continued on with the broadcasts of either Richard Gordon or Louis Hector through 1936. Hopefully, we can prove this one day.