The 1992 Sherlock Holmes Lives On Medal
"Here is an advertisement which will interest you."
– The Advenyture of the Engineer's Thumb (ENGR)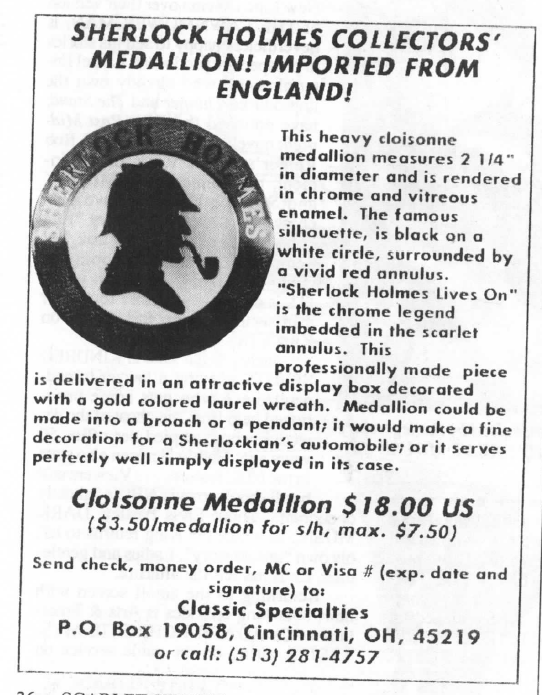 Peter E. Blau, the 13th Garrideb, was kind to respond to last week's HolmeWork assignment, and has provided us with a scan of Classic Specialities' advertisement for the Sherlock Holmes Lives On medal. This ad appeared on page 36 of the Summer 1992 issue of Scarlet Street. We now have a visual of what the medal looks like.
OBVERSE: SHERLOCK HOLMES / (right facing profile of Holmes wearing a deerstalker cap and smoking a pipe) / LIVES ON
REVERSE: (blank)
Round, 57 mm, Cloisonne
From the advertisement, we learn that the medals were manufactured in England and sold for $18.
We are still on the hunt for a better picture of the medal.