Three Varieties of Benedict Cumberbatch Personality Dollars
"It might be his portrait."
– The Hound of the Baskervilles (HOUN)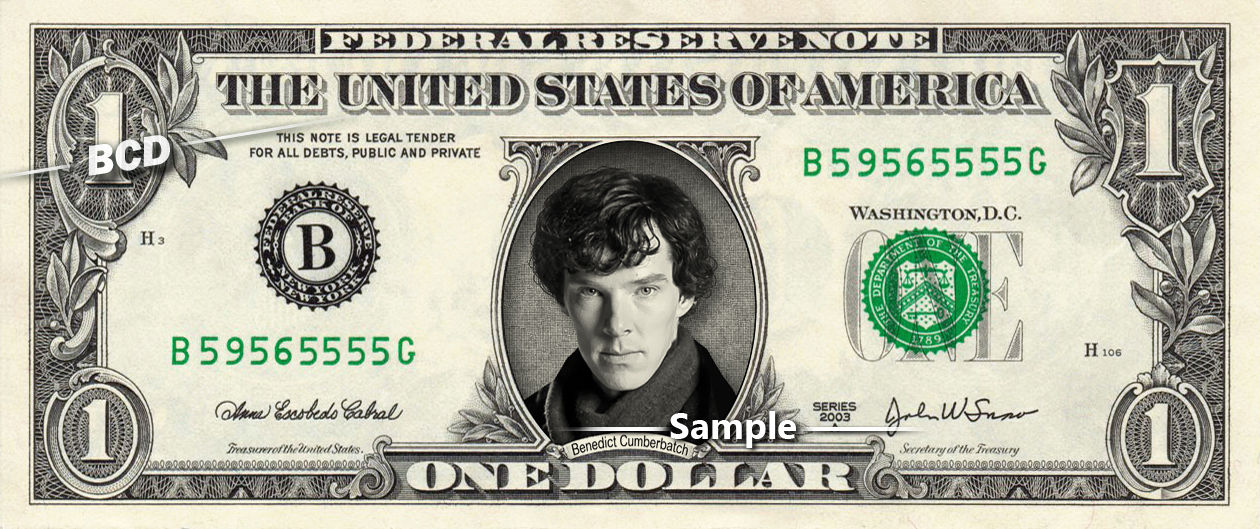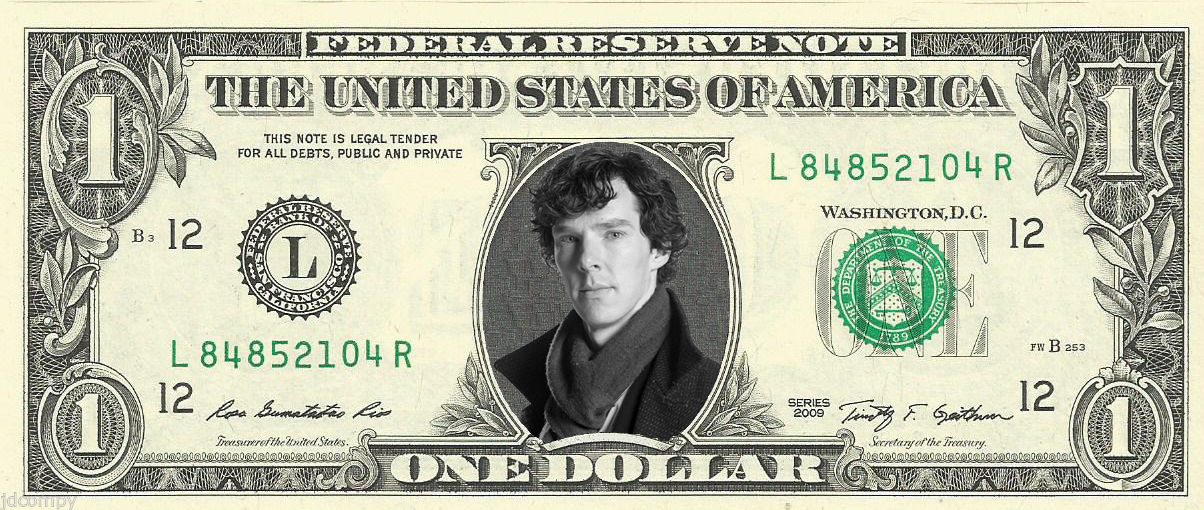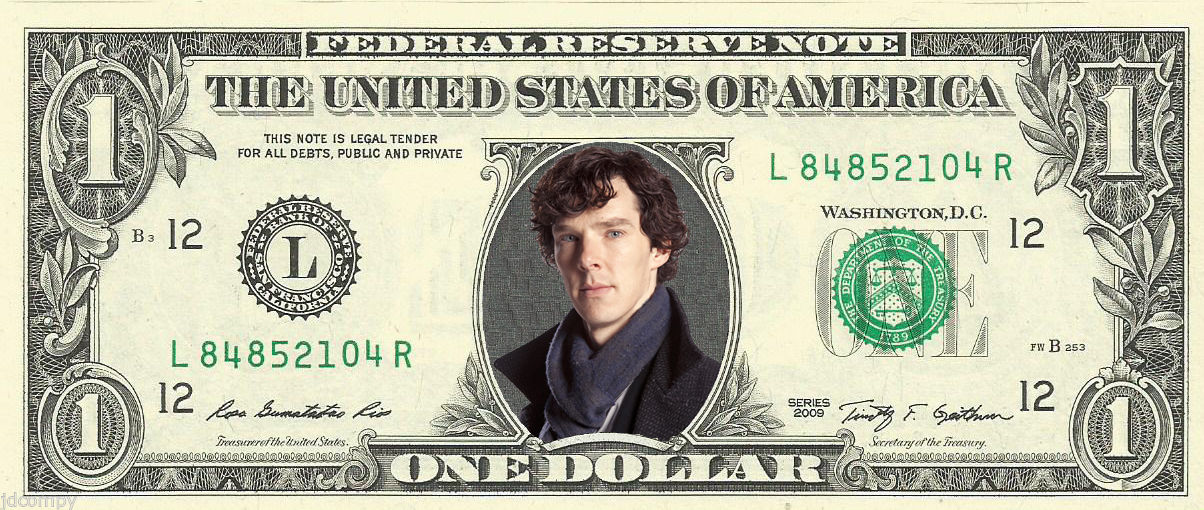 Last month, we posted a Holmework Assignment regarding the Personality Dollar Bills of Basil Rathbone and Nigel Bruce and were rewarded with examples in a follow-up post a week later. We now turn our attention to Personality Dollar Bills of Benedict Cumberbatch of BBC's Sherlock fame.
Pictured above are three distinct varieties of these bills that feature Benedict Cumberbatch. These are actual one dollar Federal Reserve Notes that have portraits of Cumberbatch pasted over George Washington's portrait.
The top variety is the newest, having just appeared in 2017 and features Cumberbatch in a straight portrait view and has his name printed below. Currently this note only exists in black and white.
The bottom two notes varieties have been sold for several years now and feature Cumberbatch is a three-quarters portrait view. Both of these notes use the same portrait in black and white or color varieties. Notice that Cumberbatch's name does not appear below the portrait on these two varieties.
All three note can still be found on major online auction services and can be purchased at the time this post was written.
For the hardcore collector, there are Personality Dollar Bills for several other actors that have played Holmes or Watson. In our searches, we have found examples for Robert Downey, Jr., Charlton Heston and Jude Law. None of these notes, however, have the pictures from their Sherlockian efforts.