A Quadrans of Emperor Nero from the ACD Collection
"… do you know of the Emperor …"
– The Adventure of the Illustrious Client (ILLU)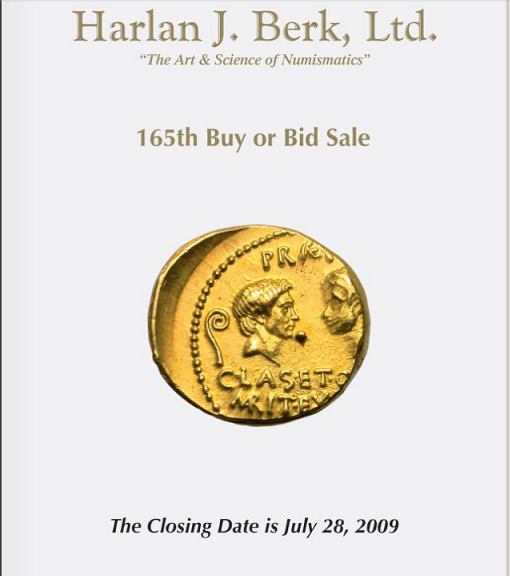 In 2009, the Chicago based rare coin dealer Harlan Berk conducted his 165th Buy or Bid Sale. We bring this up due to Lot 449 of that sale. The description of that lot reads as follows: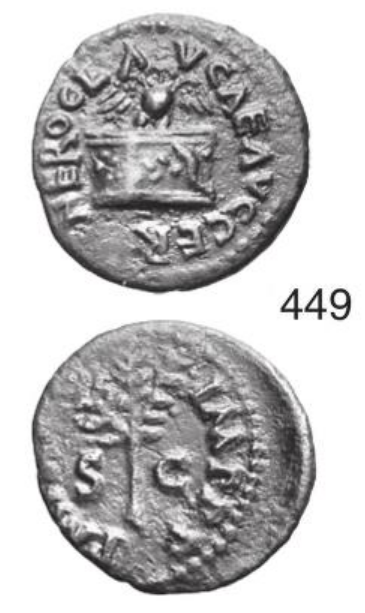 449. NERO, OFFMETAL QUADRANS WITH SHERLOCK HOLMES PEDIGREE; 54 – 68 AD, Quadrans, small orichalcum module, Rome, 64 AD, 1.45g., Paris-360, C-185, RIC-260, Sear-1988, cf. BM-288 (larger module, copper). Obv: NERO CLAV CAE AVG GER Owl with wings spread on garlanded altar, before which, rearing snake. Rx: P M [TR P] – IMP P P S – C Olive branch. From the Sir Arthur Conan Doyle Collection, 1968. A curious coin, worthy of investigation by a numismatic Sherlock Holmes: its module is that of a orichalcum quadrans, but the actual metal appears to be red copper!. Rare, possibly unpublished, offmetal strike, from the collection of Sir Arthur Conan Doyle. EF …… $950
Last March, we posted about the Manfra, Tordella & Brookes 1968 price list offering of coins from the Arthur Conan Doyle collection. On the third sheet of that price list, ther are 5 coins being offered from Nero's reign as Emperor. The final coin is described as quadrans, scarce denomination. Owl, C.185, very fine. $22.50
Now, the descriptions on the MTB listing can best be described as mininal, but there does seem enough common items between the 1968 description and the 2009 description. The Berk sale does not mention if the coin is accompanied by the "attractive folder" that MTB used as a certificate of authenticity for these coins.
You can view the entire catalog at the Newman Numismatic Portal by clicking HERE.