Faces of Holmes: Louis Hector
"… this man here – is an actor."
– The Adventure of Shoscombe Old Place (SHOS)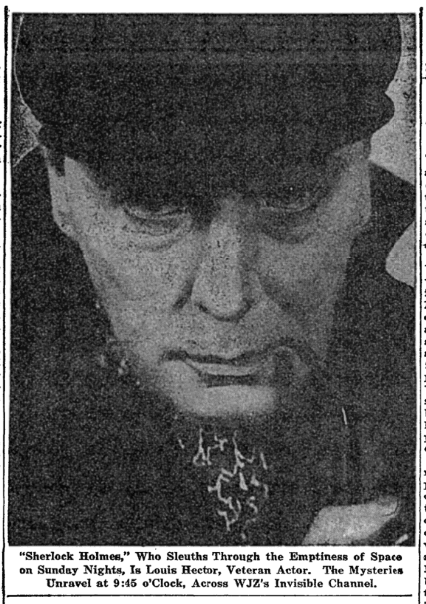 There is not a lot of information readily available regarding the actor Louis Hector, According to IMDB, he was born on March 19, 1883 and you can review a brief listing of his works HERE. His obituary was published in the New York Times on October 19, 1968, but the exact date of his death is not published. The Lambs, referenced in his obituary, is America's first professional theater club and was founded in 1874. Hector became a member in 1928, according to the group's website.

Starting in 1934, Hector would take over the role of Sherlock Holmes on the National Broadcasting Company's Blue Network from actor Richard Gordon. The first broadcast was on November 11, 1934 and was The Hebraic Breastplate.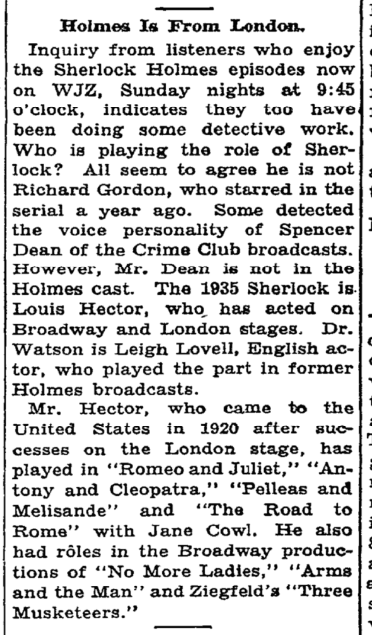 Hector would portray Holmes in 77 episodes over 4 different series that finished up on December 24, 1936. Leigh Lovell, continued his role of Doctor Watson from the previous series, for Hector's first 29 episodes. Harry West would take over the role of Watson for the last 48 episodes. Joseph Bell would be the series announcer. G. Washington Coffee sponsored the first 29 episodes and Household Finance would sponsor the last two series.
Only three radio episodes of Hector as Holmes are believed to have survived until today.
Hector has the distinction of being the first actor to portray Holmes on television. We discussed this before HERE and HERE.
Whenever I have searched for photographs of Louis Hector, I only came up with the poor quality photographs that we used in those earlier posts. Thanks to the New Yorks Times digitizing their editions, we are now able to supply a few additional photographs of Louis Hector.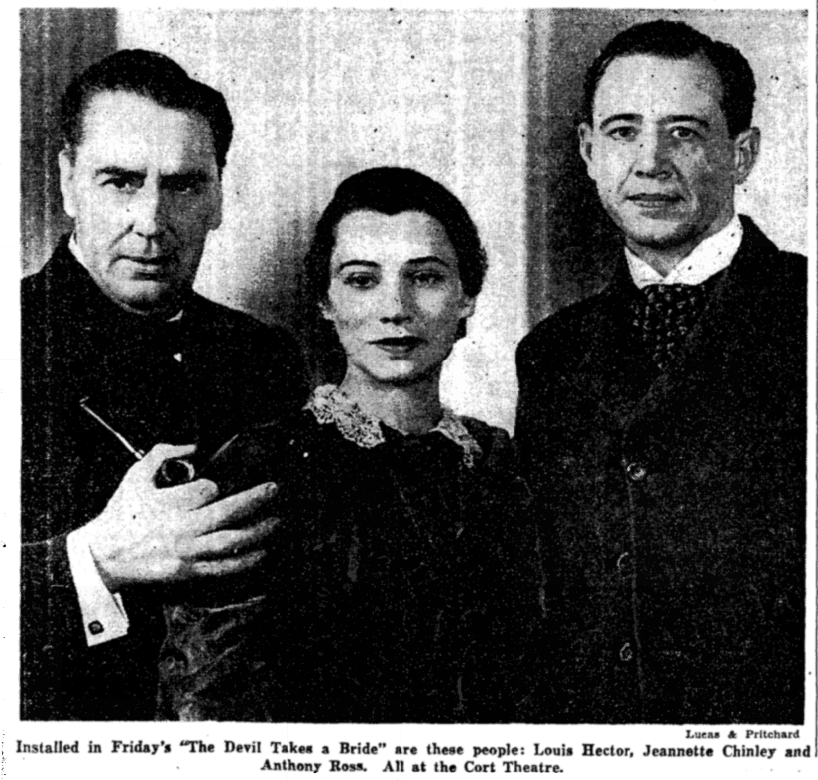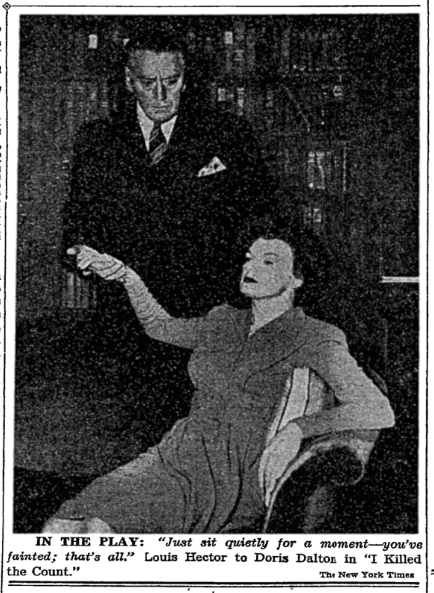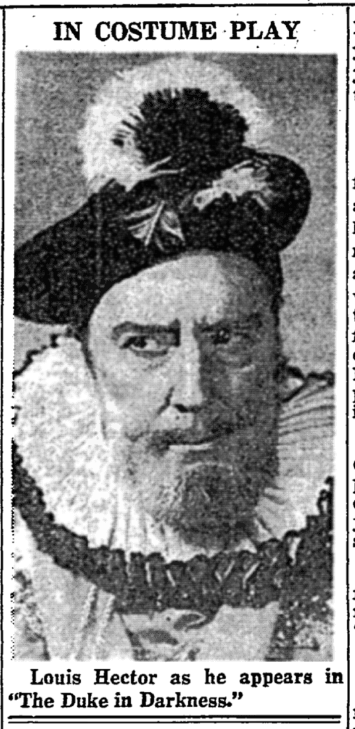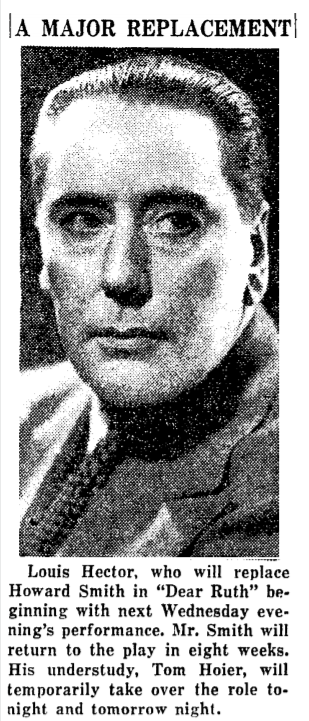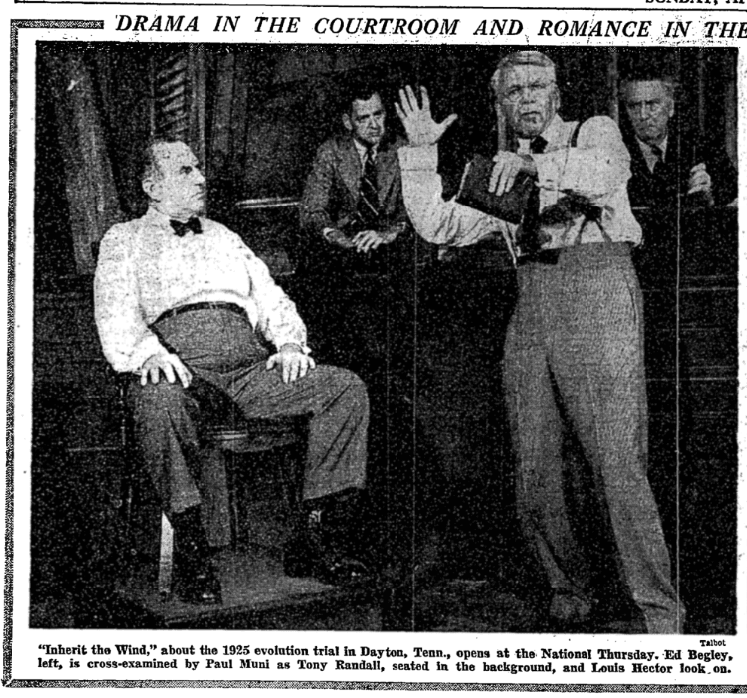 In reviewing Hector's filmography, we did find one available video of Hector in The Miraculous Serum episode of Tales of Tomorrow that aired on June 20, 1952.