A Second Broadcast of Louis Hector's Three Garridebs On Television
"… on the second occasion …"
– The Adventure of the Resident Patient (RESI)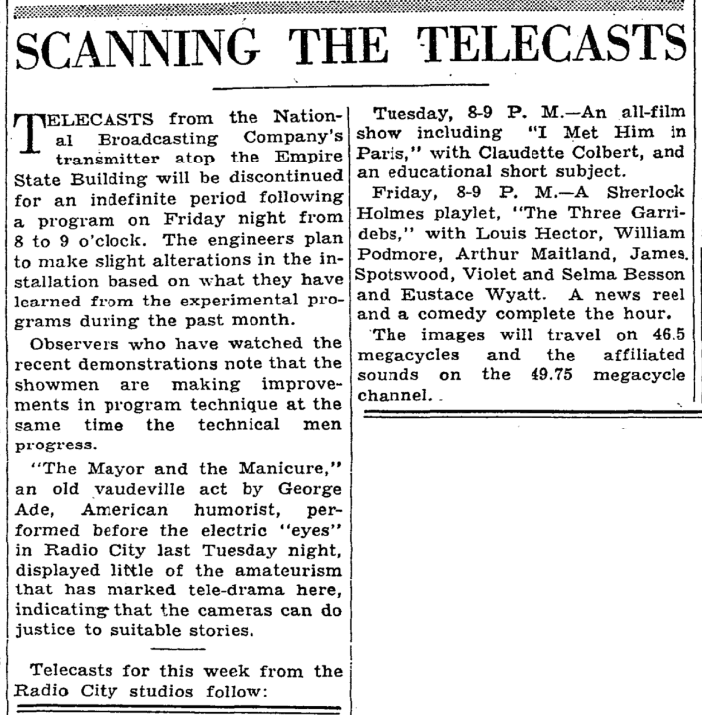 It was nearly two years ago when we posted about the first television broadcast of a Sherlock Holmes story. On November 27, 1937 the National Broadcast Company broadcasted The Three Garridebs over its airwaves. Louis Hector portrayed Sherlock Holmes and William Podmore portrayed Doctor Watson.
We came across the above pictured article in the Sunday, September 11, 1938 edition of The New York Times. The article describes how the National Broadcasting Company would be temporarily suspending their transmissions the following Friday night, to make some adjustments. That Friday would be September 16, 1938 and the 8-9 p.m. telecast would be The Three Garridebs.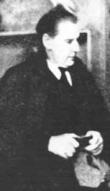 Joining Hector and Podmore were Arthur Maitland, James Spotswood, Violet and Selma Beeson, and Eustace Wyatt.
Now, the question is was this second broadcast a copy of the November 27, 1937 or a totally new production?
We welcome your thoughts on this. We also encourage you to check out our new post that offers up many "new" photographs of Louis Hector.