The WhoLock Virtual Run Medal
"… with a loud breathing of a running man."
– The Sign of The Four (SIGN)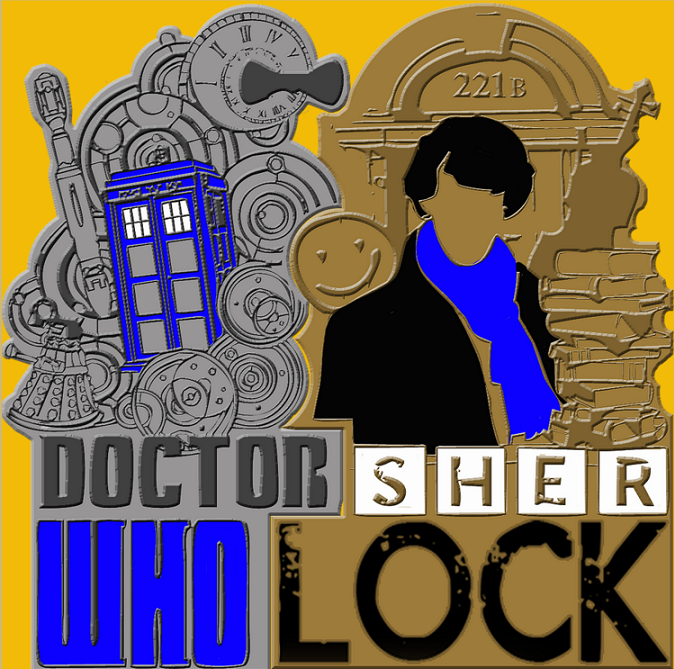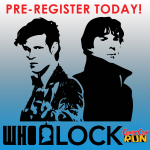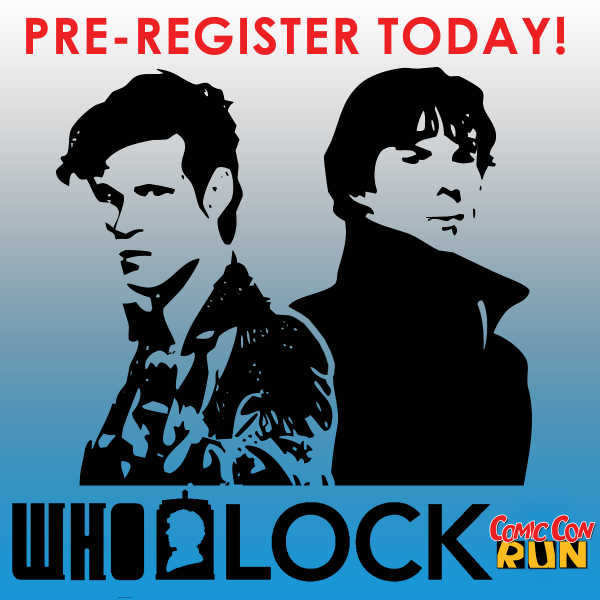 Back in February, we first reported about the WhoLock Comic Con 5k Run and it's Sherlock themed medal. The original plan was to award two separate medals, one for Doctor Who and one for Sherlock, which could be combined and worn together.
Those original medals were supposed to look like the logo shown to the left. A month later, the organizers sent out an email blast to folks that had signed up for the virtual run. As we reported, the run organizers could not produce the original design medal within their budget and were going back to the drawing board.
During the summer months, they released the new design at the top of this post. They also announced a third medal had been created for the show SuperNatural, making a Super WhoLock combination. If you had signed up for the dual WhoLock medals, you were not able to add the third medal individually. No, you had to purchase the trio of medals.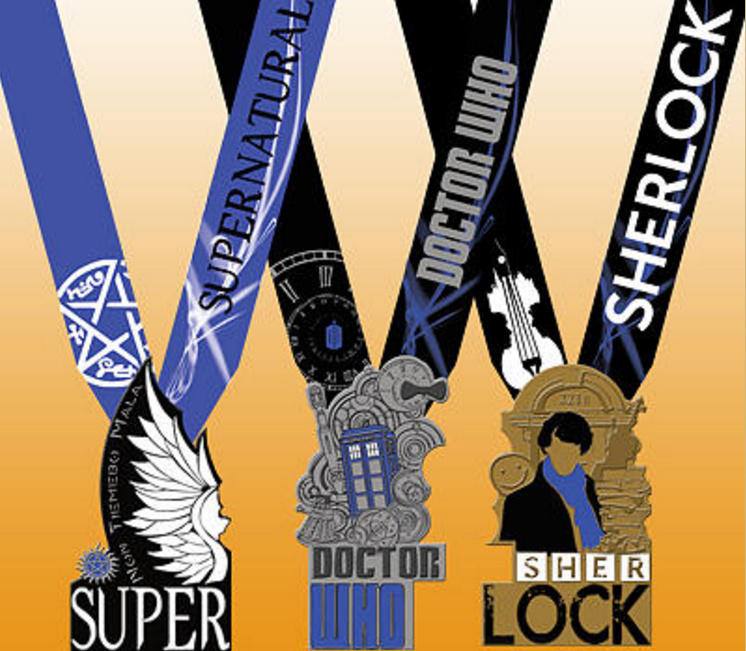 Well, it seemed to work. The trio of medals for Super WhoLock did sell out, but you can still sign up for the two medal WhoLock set. The links in the original posts will take you to the proper websites, if you wish to order.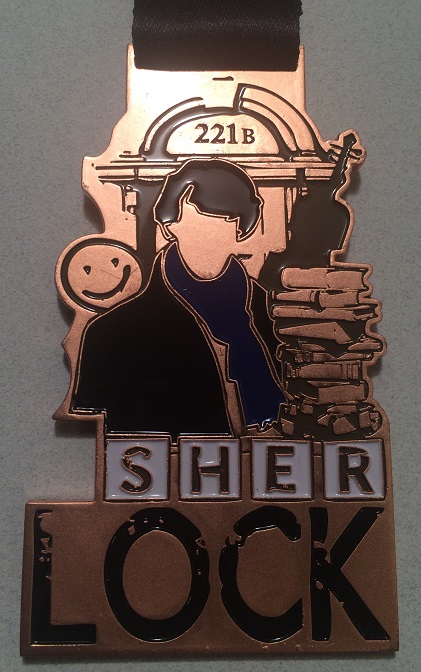 OBVERSE: (front facing silhouette of Benedict Cumberbatch as Sherlock, in front of the door of 221B Baker Street and encircled with a smiley face, violin and a stack of books) / SHER / LOCK
REVERSE: (blank)
90mm by 53mm, Irregular Rectangular shaped, Bronze colored base metal
The medal is suspended via a 25 mm wide black ribbon that has been imprinted in white with SHERLOCK and the Comic Con Run logo.