The Sherlock Holmes Credit Card Lock Pick Set
"The door had eventually to be opened by a locksmith from Aldershot."
-The Adventure of the Crooked Man (CROO)
Back in 2011, an online marketing company called 1 Sale A Day, was offering a lock pick set that was housed in a container that looked like a check / credit card for Sherlock Holmes. If you look closely, they spelled the last name as HOLMS, missing the letter E. The set was available for purchase at $2.99 plus shipping. They are no longer available for purchase.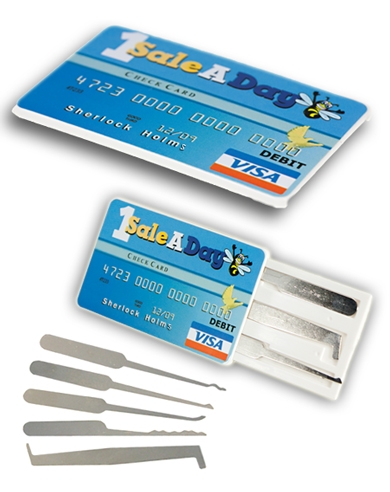 In the years since that offer, the online company has rebranded itself as 1Sale and they still offer a lock pick set housed in a credit card holder. The new "card" has the name of James Bond and they spelled his name correctly. The price has gone down to $2.95 and shipping is $3.99.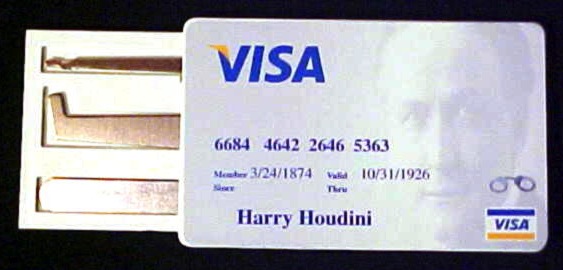 For those fans of the now cancelled Houdini & Doyle television series, there was also a credit card lock pick set for Harry Houdini a few years back as well. As is the case with Holmes card, the Houdini version is also unavailable for purchase at this time.