The 1997 British Tales of Terror Philatelic Numismatic Cover
"Mr. Holmes, they were the footprints of a gigantic hound!"
– The Hound of the Baskervilles (HOUN)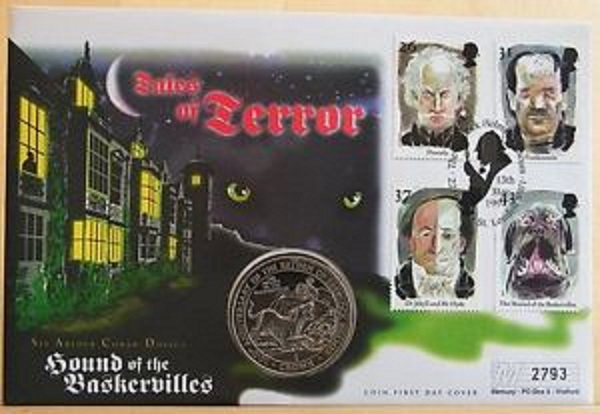 On May 13, 1997, Great Britain issued a four stamp series with the theme of Tales of Terror.  The four stamps features designs of the Hound of the Baskervilles, Dracula, Frankenstein and Dr. Jekyll and Mr. Hyde. Many enterprising companies put together designs for first day cover cancellations.
Mercury is one of the leading makers of Philatelic Numismatic Covers and they came up with a striking design for the cachet of the Hound of the Baskervilles 43 pence stamp and the 1994 Gibraltar Crown that also honored the Hound.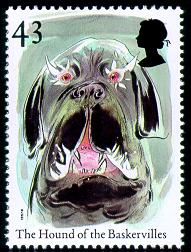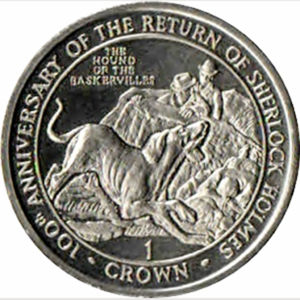 Mercury issued 6,000 of this PNC under their British Isles Coin Cover Collections and they can sometimes be found with the page that came with the PNCs to be housed in a four ring binder.