Sherlock Holmes and Scooby-Doo
"Mr. Holmes, they were the footprints of a gigantic hound!"
– The Hound of the Baskervilles (HOUN)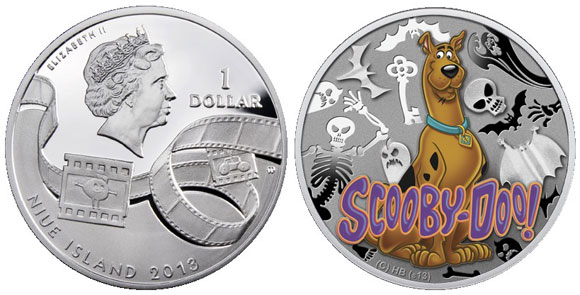 Since we having recently been talking about a mystery involving a giant hound, let's turn our focus onto a giant hound that helps solves mysteries.
In 1969, the animation studios of Hanna-Barbera produced the first episodes of Scooby-Doo, Where Are You? as part of the Saturday morning cartoon block on CBS television. A Great Dane with the name of Scooby-Doo and four teenagers – Velma, Fred, Daphne and Shaggy – made up Mystery Incorporated and solved various "supernatural" mysteries and crimes. Over the next four decades, the show would go through many incarnations and also introduced us to Scrappy-Doo, the nephew of Scooby-Doo.
In 2013, the south Pacific island of Niue issued a Scooby-Doo silver dollar coin as part of their cartoon character series. Six thousand of the 32mm .925 fine silver coins were struck by the Mint of Poland for Niue.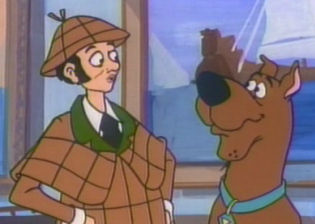 On the October 6, 1972 episode of The New Scooby-Doo Mysteries titled Guess Who's Knott Coming to Dinner, noted comic actor Don Knotts would provide the voice of Homer Pipsqueak, a detective dressed as Sherlock Holmes.
The Night Ghoul of Wonderworld aired on September 29, 1979 on Scooby-Doo and Scrappy-Doo. This episode has Velma of Mystery Incorporated working with a robotic Sherlock Holmes. You can view that episode HERE.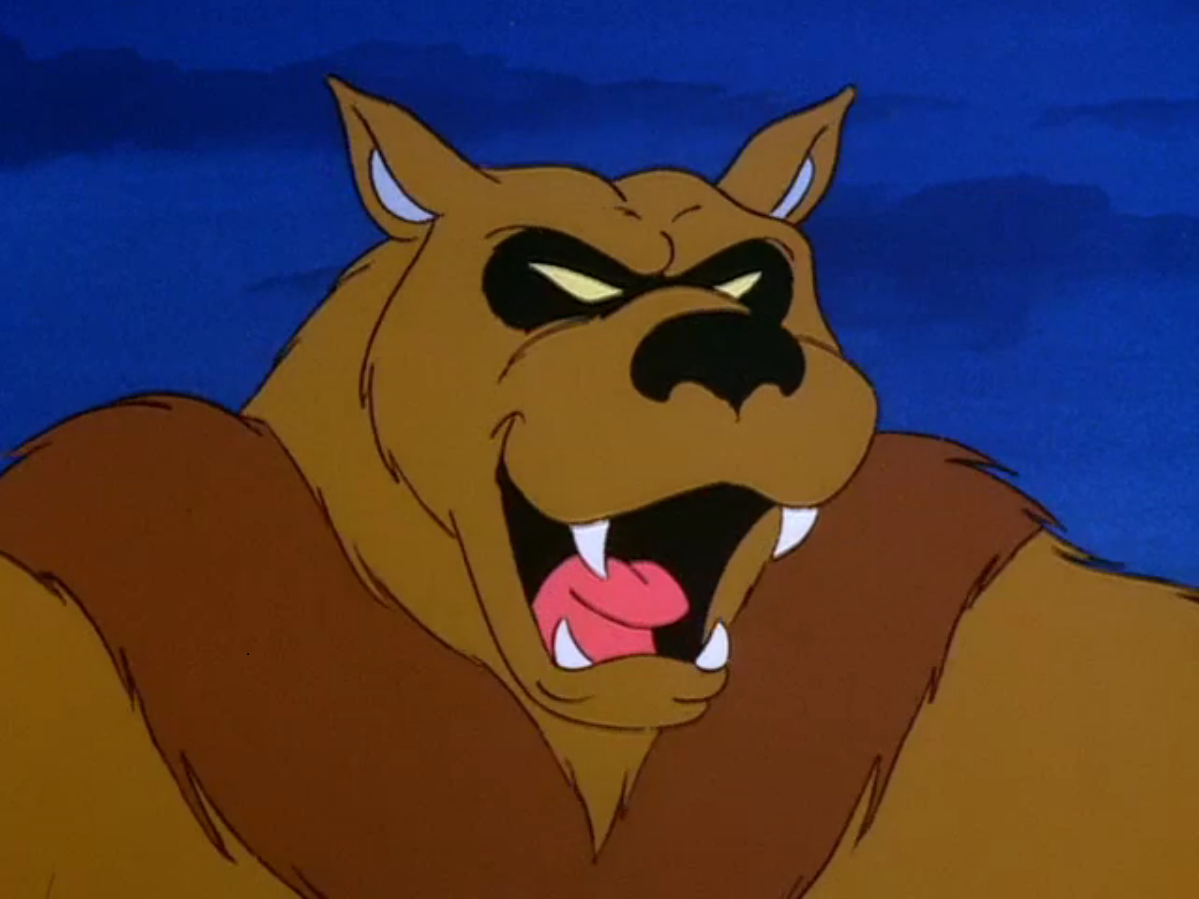 The Hound of the Scoobyvilles was the September 17, 1983 episode of The New Scooby-Doo and Scrappy-Doo Show. The creature pictured above is the Hound of the Barkervilles.
Sherlock Holmes would reappear in the Sherlock Doo episode of The New Scooby-Doo Mysteries that aired on November 18, 1984.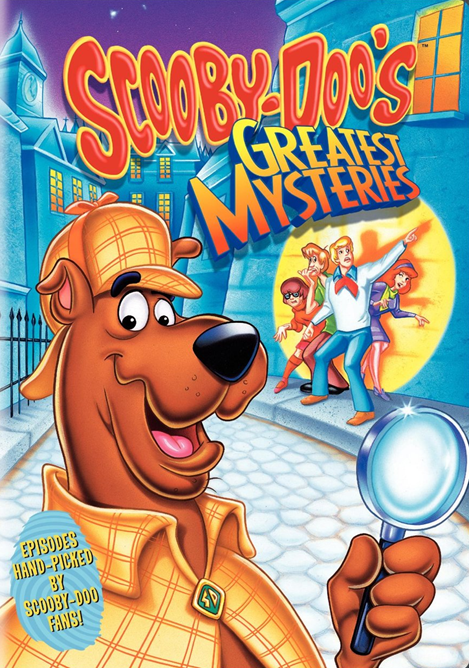 In recent years, Warner Bros. Animation (the successors to Hanna Barbera) have released collections of "fan favorite' episodes of the Scooby-Doo shows and packaged them on one video or DVD for home sale. One such collection is Scooby-Doo's Greatest Mysteries which features Scooby-Doo in Sherlockian garb. None of the four episodes are Sherlockian related, however.