Daffy Duck & Porky Pig in "Deduce, You Say!"
"… when we had this comic interlude."
– The Adventure of The Three Gables (3GAB)
Your editor has fond memories of rushing home from elementary school in order to watch the old Warner Brothers Looney Tunes and Merrie Melodies cartoons that were syndicated to a local UHF TV station. There was also the Saturday morning show that appeared on ABC for many years. I will admit to having a fondness for Bugs Bunny as my favorite of all the Warner Brother cartoons.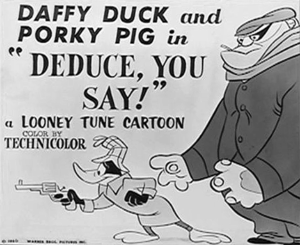 In 1956, Warner Brothers released a 7 minute cartoon of "Deduce, You Say!" that featured Daffy Duck as Dorlock Homes and Porky Pig as Dr. Watkins as they search for the Shropshire Slasher.  You can read the entire plot of the cartoon HERE.
The cartoon was directed by Chuck Jones and Mel Blanc provided the voices for the majority of the characters in the cartoon.
Daffy Duck had an earlier interaction with Sherlock Holmes in the 1946 cartoon The Great Piggy Bank Robbery. Daffy was portrayed as Duck Twacy in this cartoon. You can find out more about this cartoon HERE.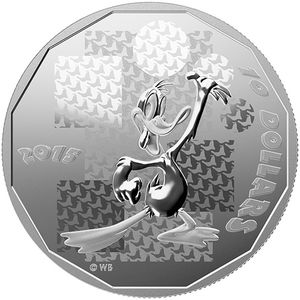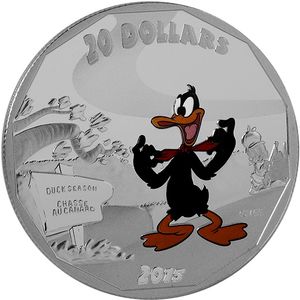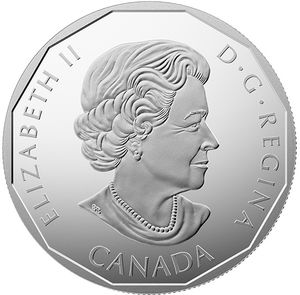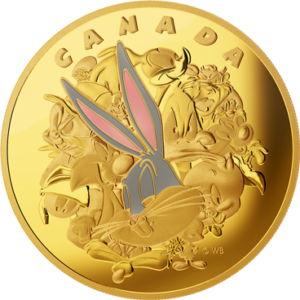 In 2015, the Royal Canadian Mint issued 17 bullion coins that feature characters from the those beloved cartoons. Daffy is featured solo on a half ounce .999 silver $10 coin and on the one ounce .999 silver $20 coin that is colorized. Daffy is also part of a group design featuring 7 characters on another $20 coin, and as one of 15 characters on the one kilo silver and gold coins pictured above. All coins feature the portrait of Queen Elizabeth II on the obverse. By the way, there are only 10 of the one kilo gold coins and they are still available for just under $70,000.
Dr. Watkins, aka Porky Pig, is only featured as one of the 15 characters on the one kilo silver and gold coins. Only Bugs Bunny appeared in more Warner Brothers cartoons than Porky (Daffy has the third most appearances at 133). Obviously, this is a great injustice…
Enjoy watching the cartoon!