Krewe of Endymion's 1982 Mardi Gras Doubloons
"The French have a very neat way of putting these things."
– The Sign of The Four (SIGN)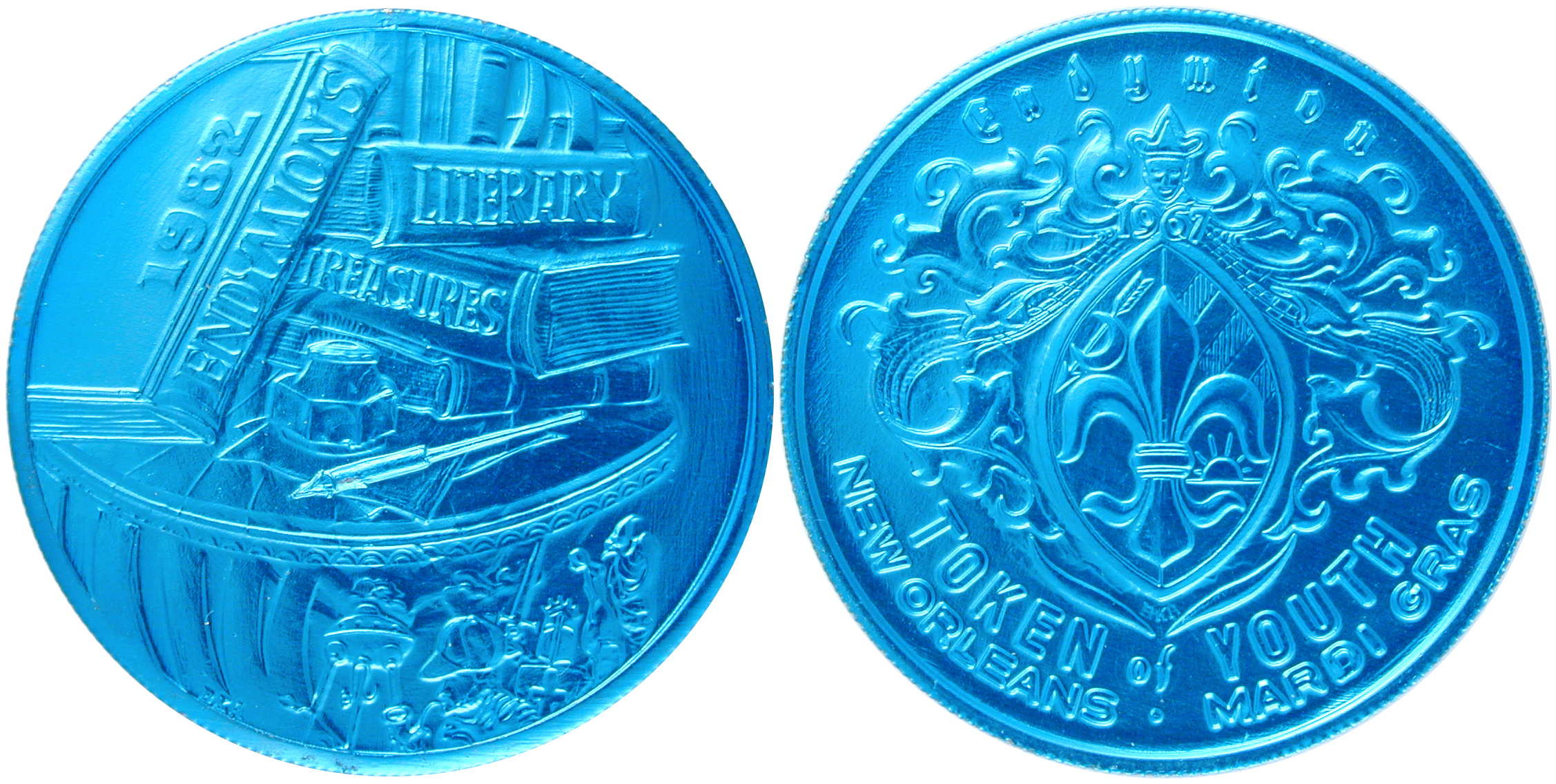 The Krewe of Endymion was formed in New Orleans in 1966 and was named after the handsome Aeolian shepherd in Greek Mythology. Endymion's annual Mardi Gras parade is the largest and features floats and celebrity Grand Marshals, followed by a black tie after party called the Endymion Extravaganza in the nearby New Orleans Superdome. Endymion is one of the three Super Krewes and the only group that has their parade in mid-city New Orleans.
For the 1982 festivities, the theme was Endymion's Literary Treasures. Sandy Dimitri was the Queen and the King was Philip Accardo.
A total of 8 different items were issued for Endymion in 1982 – 5 different color aluminum doubloons, medals in bronze and silver, and a multi-color medal.
OBVERSE: Endymion / (shield of the Krewe of Endymion) / TOKEN of YOUTH / NEW ORLEANS • MARDI GRAS
REVERSE: 1982 / ENDYMION'S / LITERARY / TREASURES / (superimposed on four books resting on a table with an inkwell and pen) / (below table, going left to right, a flying spaceship, a left-facing Sherlock Holmes with pipe and deerstalker cap, knight with sword, and a witch on a broomstick)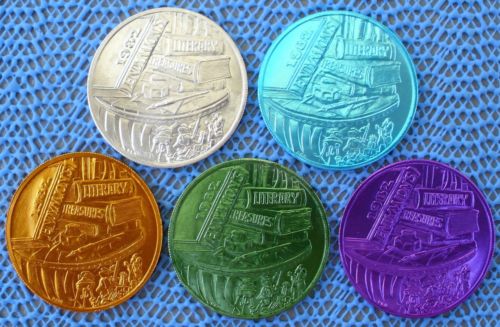 A – 30mm, Silver Colored Aluminum, Round
B –  30mm, Blue Colored Aluminum, Round
C –  30mm, Gold Colored Aluminum, Round
D – 30mm, Green Colored Aluminum, Round
E –  30mm, Purple Colored Aluminum, Round
There are reports of blue colored doubloons having a cracked reverse die, but have not been verified at this time.
It would be interesting to see if the other four colored doubloons also have examples with a cracked reverse die.
F –  44mm, Bronze, Oval
G – 44mm, .999 fine Silver (1 ounce), Oval
H – 44mm, Cloisonne Bronze, Round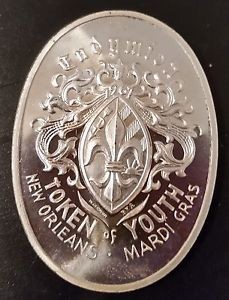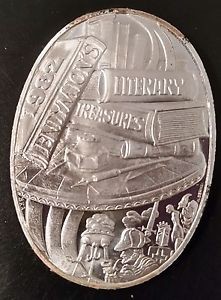 The Silver Endymion Oval Medal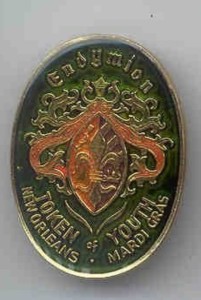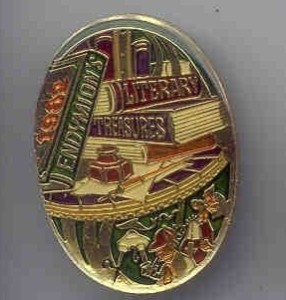 The Cloisonne Bronze Endymion Oval Medal