Ephemera for the Irregular Plates from 2013 BSI Weekend
"Did you notice nothing curious about that advertisement?"
-The Adventure of The Three Garridebs (3GAR)
We recently reprinted Jon Lellenberg's 2014 article on The Mystery of The Three Irregular Plates. To accompany his article, we are showing a flyer and color brochure that we believe were produced by Javier Doria, the vendor who was attempting to sell the New York and Toronto plates in the Vendors Room of the 2013 BSI Weekend.
First, the flyer: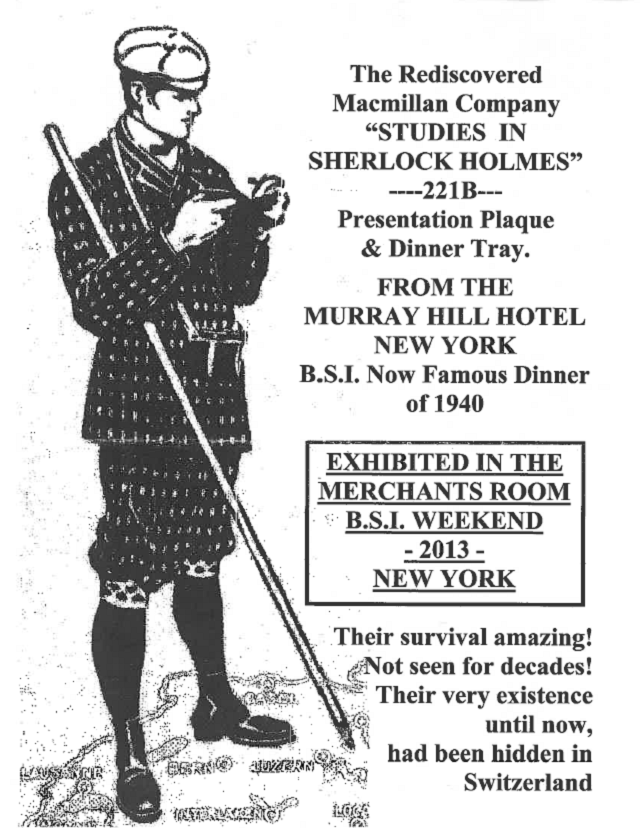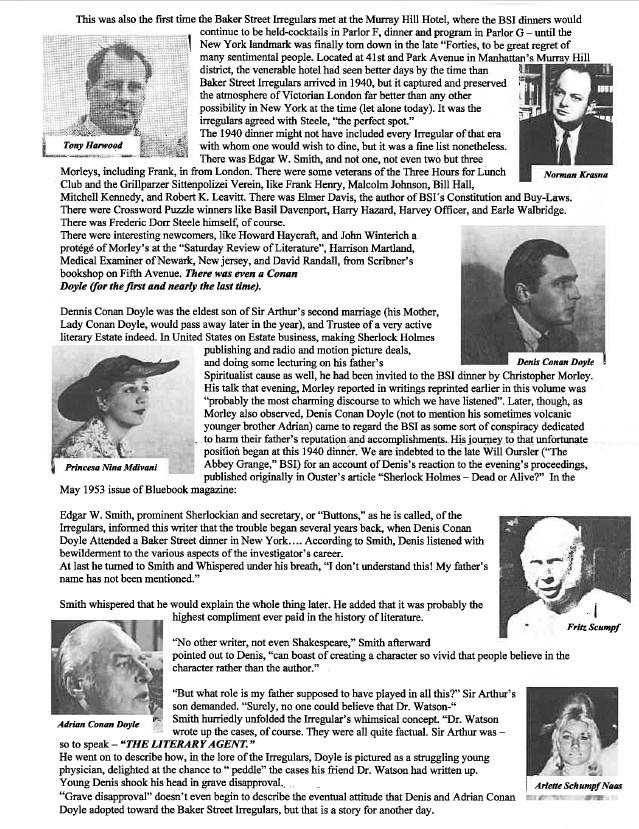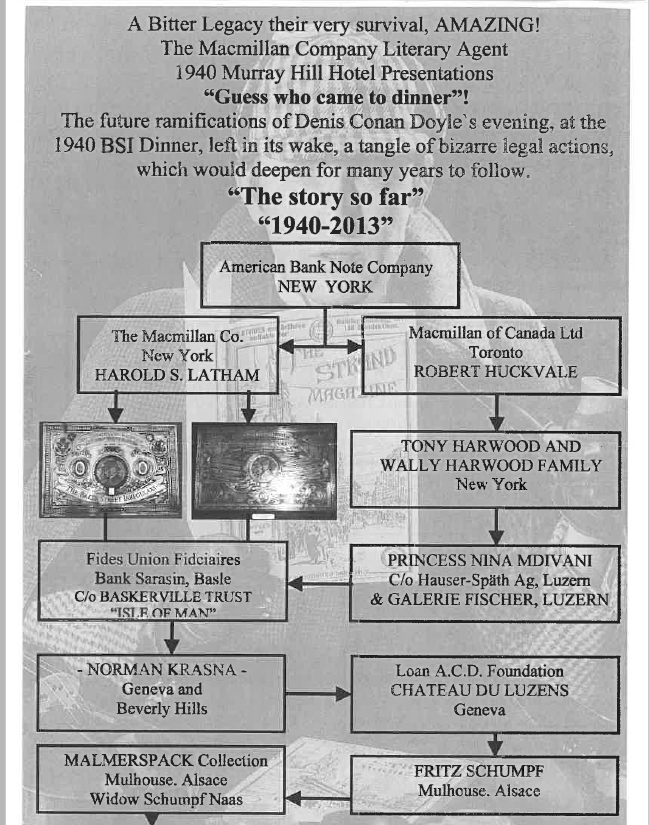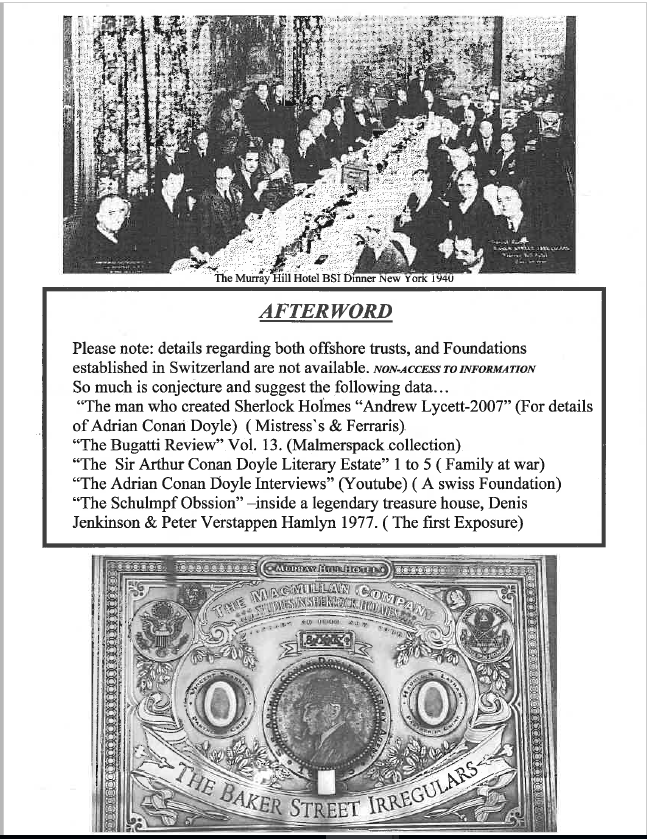 The flowchart gives a possible lineage of the previous owners of these plates and is quite interesting to follow.
There was also a full color trifold brochure showing the two plates known at the time. The front showed a portion of the Toronto plate and opens to show the New York plate completely. The back of the brochure shows a full picture of the Toronto plate.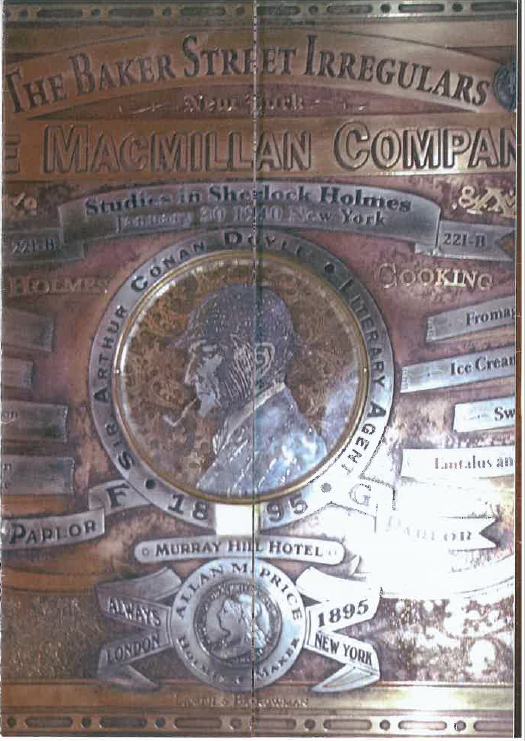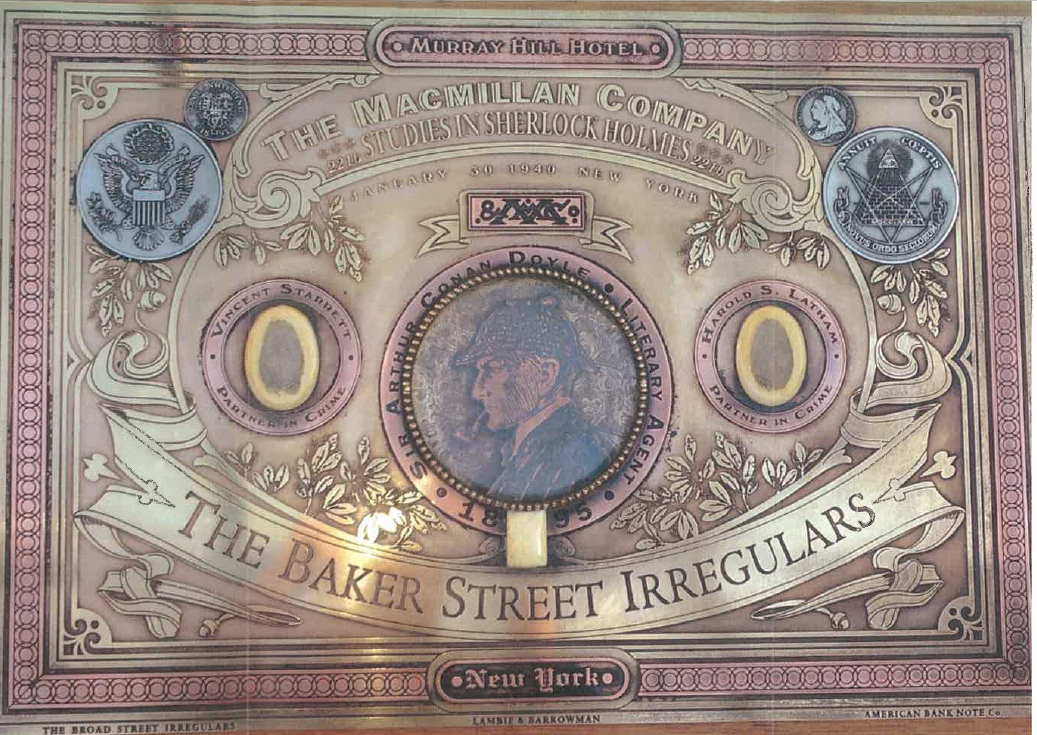 If anyone else has any ephemera from the 2013 BSI Weekend in New York relating to these items, please contact me with details.
Thanks to the 25th Garrideb, John Baesch, for sharing these items with us.