Update on the WhoLock Virtual Run Medal
"… with a loud breathing of a running man."
– The Sign of The Four (SIGN)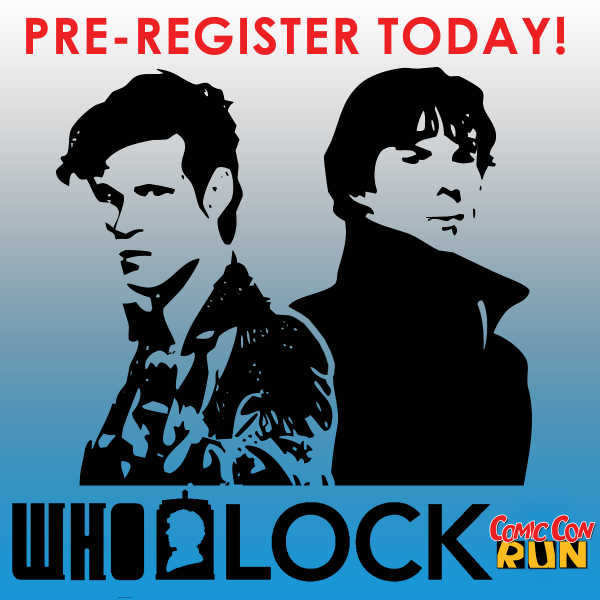 Last month, we told you about the medal being issued by Comic Con Run for their virtual WhoLock Run. On March 7, 2016, we recieved the following update from the organizers:
We at the Comic Con Run aim to reward our virtual runners with medals as fantastic as you and keep our virtual runs priced as low as possible. We've been going back and forth with out distributor and unfortunately, the double medal we currently have designed for the WHOLOCK virtual run can't be manufactured within the the current race budget. We'll be changing the design and would love your input! We want to create something even more amazing than the original and are asking that you please take a moment and tell us your ideas for the new WHOLOCK medal.
We'll keep you posted as we learn more details.