Coming Attractions – March 2016: The Five Orange Pips
"But they listened to my story with a smile."
– The Adventure of The Five Orange Pips (FIVE)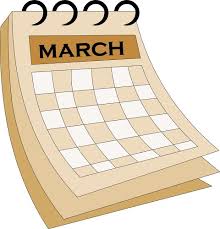 March should be an exciting month. With the American Numismatic Association's National Money Show taking place in Dallas, we will have the Numismatic Friends of Sherlock Holmes Dinner at the Green Door Public House on Thursday, March 3rd.  Based on the RSVPs we have received, we will be doubling our attendance from last August's dinner in Chicago.  We look forward to meeting friends from the ANA and the local Dallas scion – The Crew of The Baroque Lone Star. Your editor is lucky enough to attend a meeting of the Crew before flying back home that weekend.
It's seems appropriate that our March story is The Adventure of The Five Orange Pips, where the Dallas group takes their name.
Frank Mentzel and Brad Keefauver will have their usual Data! Data! Data! and The 17 Steps features. Watson's Tin Box have some interesting items from their evidence box to share with us.  I'm hoping to have a post or two regarding numismatic items of the Confederate States of America.
We'll have some more posts about the various Mardi Gras krewes and their doubloons designs with Sherlock Holmes. It looks like another Sherlockian themed challenge coin is out as well as another Japanese phone card with a Holmesian theme.
Some readers may recall the 2013 Huckster's Room at BSI weekend where two brass plates prominently featuring Sherlock Holmes were on display. We will have a couple of posts about those, including a detailed write-up from Jon Lellenberg.
For those interested, April's story will be The Adventure of the Musgrave Ritual.
As always, your thoughts and comments are welcomed.