Liberian 1995 Coins Honoring BSI Members Roosevelt & Truman
"He is a man of the world with a natural turn for diplomacy."
– The Adventures of The Illustrious Client (ILLU)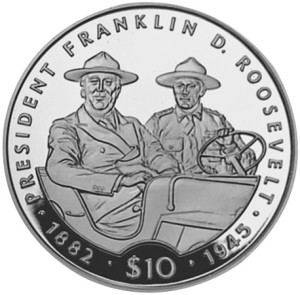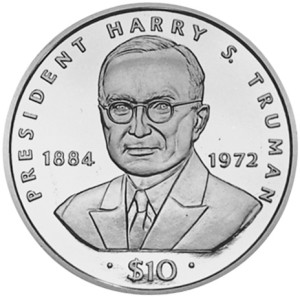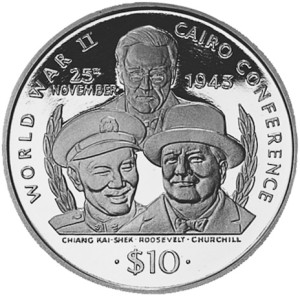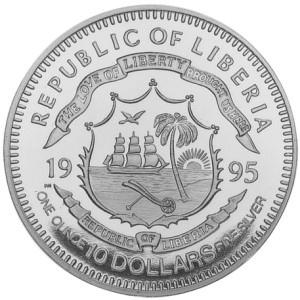 In 1995, the African nation of Liberia issued a series of commemorative coins honoring leaders from World War II.  Honorary Baker Street Irregulars (BSI) members Franklin D. Roosevelt and Harry S. Truman were each honored with their own coins and Roosevelt also appears on the Cairo Conference coin that also features Winston Churchill of Great Britain and Chiang Kai-Shek of China.
In addition to these three designs, other designs were created for Chiang Kai-Shek, Churchill, General George S. Patton, and France's General DeGaulle, for a total of 7 designs.  The Liberian national seal is considered the obverse of these coins, so the designs of the world leaders are considered on the reverse.
Each coin was struck in three denominations and metals: $1 coins were struck in cupro-nickel, the $10 coins were struck in one ounce of .999 silver and $100 coins were minted in nearly .2 ounces of .999 gold.
The denomination would be spelled out on the obverse of each coin and would be shown numerically on the reverse.