Numismatic Remembrances of Guy Fawkes and The Gunpowder Plot
"A Nihilist plot, that's what I make it."
– The Adventures of The Six Napoleons (SIXN)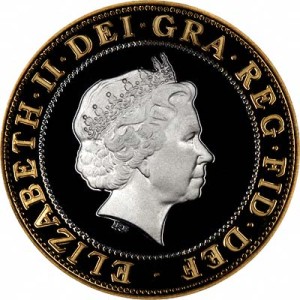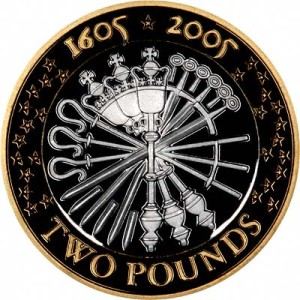 With today being the anniversary of the Gunpowder Plot, let's take a look at a few numismatic items that commemorate this historical event and Guy Fawkes.
In 2005, to commemorate the 400th Anniversary of Guy Fawkes and the Gunpowder Plot, the British Royal Mint struck a commemorative Two Pound Coin. The center of the reverse has a circular arrangement of state, the mace, crosier and sword with the denomination "TWO POUNDS" and the dates "1605" and "2005" with the edge inscription "REMEMBER, REMEMBER THE 5TH OF NOVEMBER". The coin was designed by Peter Forster and was struck in a bimetallic cupro-nickel version for circulation and in silver, silver piedfort (pictured above) and gold.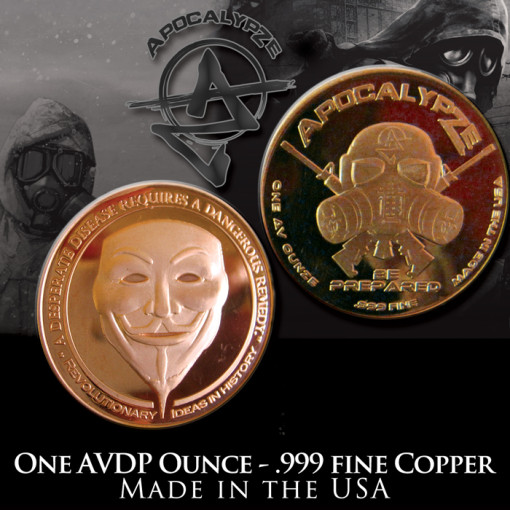 In 2014, the Presston Mint of New York City struck this 20 ounce copper medal featuring the likeness of Guy Fawkes as part of their Apocalypze medal series.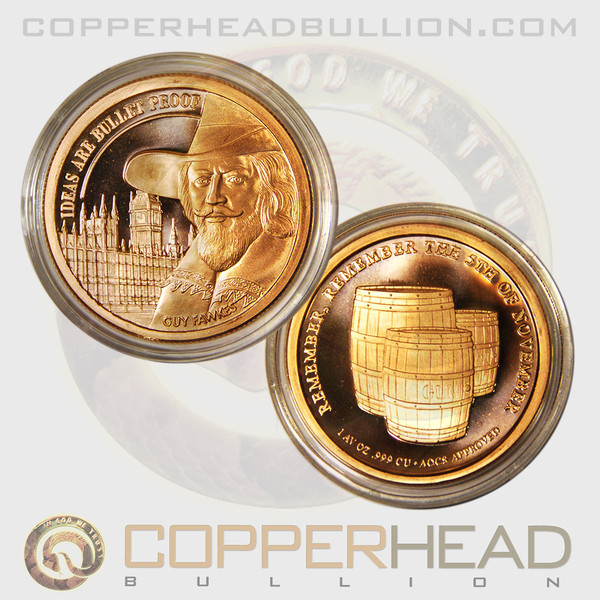 Copperhead Bullion also has struck a 20 ounce copper medal featuring Guy Fawkes in front of the Houses of Parliament and Big Ben. The reverse shows several kegs of gunpowder.  A very attractive medal. The AOCS approval is from the American Open Currency Standard, who has "endorsed" several other copper medals and bitcoins.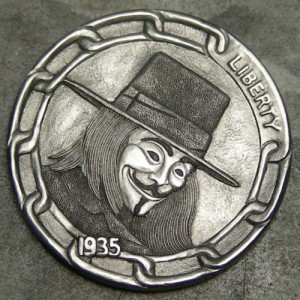 Lastly, we have a 1935 Buffalo nickel that has been engraved to look like Guy Fawkes. This design was created by Stephen D. Cox, who has engraved his initials under the buffalo on the reverse. Only the date and the legend of LIBERTY remain from the original design on the obverse.  A chain border surrounds the portrait of Fawkes.