PNC Cover for The Golden Pince-Nez
"… for when I was in Siberia I had a letter from him …"
– The Adventure of The Golden Pince-Nez (GOLD)
In October 1993, the United Kingdom issued five different 24 pence stamps featuring Sherlock Holmes themes. In May 1995, a set of five different Philatelic – Numismatic Combination Covers (envelope with postal cancellation and a numismatic item, usually a coin) or PNC for short.  We'll have future posts on the other four PNC covers.
There is no rhyme or reason to some of the combinations for the PNC covers.  For this particular PNC Cover, the stamp has a Reigate Squires theme, the coin from Gibraltar features The Three Garridebs, and the design on the cover is the Collier's magazine cover for The Golden Pince-Nez.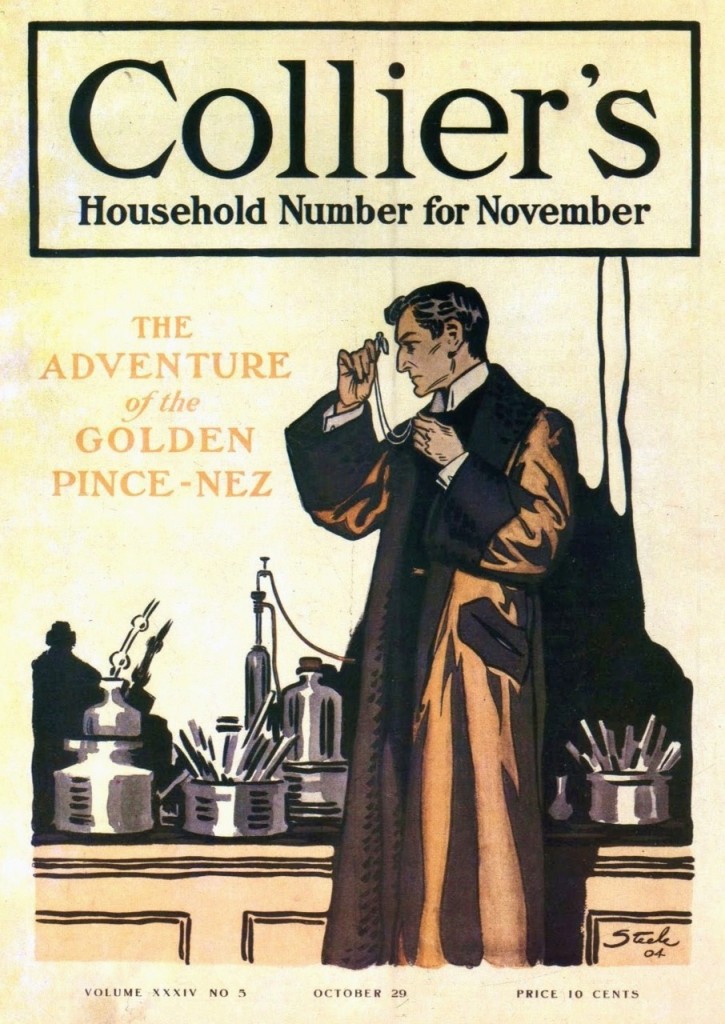 You can read more about the 1994 Gibraltar The Three Garridebs Crown in our earlier post.