NYPD Arson & Explosion Squad Issue Sherlockian Themed Challenge Coin
"… before the shattering roar of the explosion…"
– The Valley of Fear (VALL)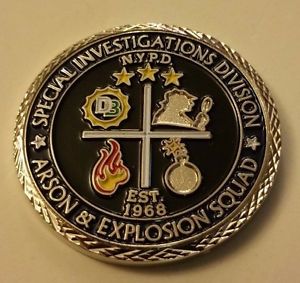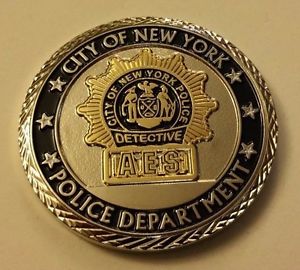 Earlier this year, the Arson & Explosion Squad of the Special Investigations Division of the New York Police Department issued a challenge coin that features a silhouette of Sherlock Holmes.
OBVERSE: (star) SPECIAL INVESTIGATIONS DIVISION (star) / N.Y.P.D. / (3 stars) / (4 designs surrounding a large plus sign, from upper left: NYPD Detectives Bureau logo, right facing silhouette portrait of Sherlock Holmes in deerstalker cap with magnifying glass, a bomb, and flames) / EST. / 1968 / ARSON & EXPLOSION SQUAD
REVERSE: (star) (star) CITY OF NEW YORK (star) (star) / (NYPD AES Detective Badge) / (star) POLICE DEPARTMENT (star)
50mm, Round, Enamel, diamond edge cutting
These medals can be found and acquired on a major online auction service.