Create a Sherlockian Debit Card
"… He has £220 standing to his credit in the Capital and Counties Bank."
– The Adventure of The Man With The Twisted Lip (TWIS)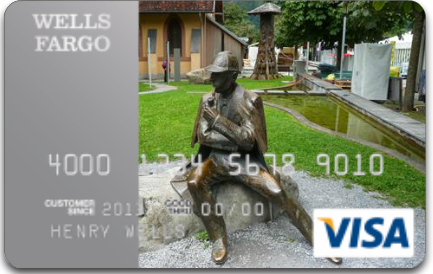 In an attempt to gain customers, many U.S. banks are allowing their clients to personalize the design of their debit cards. Several banks, on their websites, allow you to upload photos and preview what your personalized debit card will appear. Wells Fargo and M&T Bank are two institutions that offer this service. Above, we have a prototype design with Wells Fargo and below we have another prototype design with M&T Bank. The personalization is relatively new and is only available on debit cards for the time being. It's unclear if card users will be able to personalize their American Express Credit Card or any other credit card any time soon.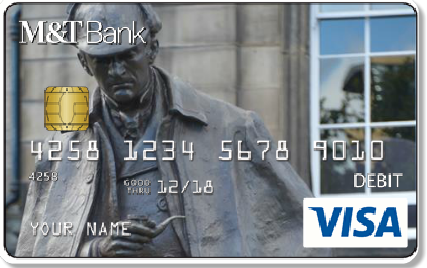 Now, there are a few items to consider if you decide to pursue this option. There are minimum and maximum sizes allowed for the photo to be uploaded. There are restrictions as to what the image of the photo can be – if you want to have a picture of either Basil Rathbone or Benedict Cumberbatch, your request is likely to be rejected. The guidelines vary from bank to bank, so be sure to read the disclaimers that the banks has on their websites. One constant is that the bank will take 24 – 72 hours to review your suggest design and get back to you with an approval or not.
This can be an interesting way to show your interest in Sherlock Holmes and has been a conversation starter for me when I have used my Sherlock Holmes themed debit card. I look forward to using it when I am in New York this January for the BSI Weekend.