Numismatic Tributes of Hans Sloane
"I shall be the Hans Sloane of my age."
– The Adventures of the Three Garridebs (3GAR)

Upon learning of his possible share of $5 million dollars from the estate of Alexander Hamilton Garrideb, reclusive collector Nathan Garrideb was ecstatic that he could form the nucleus of a new national collection and be the next Hans Sloane.  But who was Hans Sloane?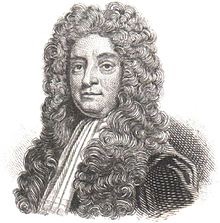 Hans Sloane was born on April 16, 1660 in the village of Killyleagh in County Down in what is today Northern Ireland. Hans was the youngest of 7 boys, 3 survived childhood.  His father died while Hans was 6 years old. Hans and his brothers were educated in the local schools and the library of nearby Killyleagh Castle. Sloane developed an interest in natural history and was inspired by the local fauna and flora.
At age 19, Hans left to study abroad in London, Paris and Orange. While in Paris, Sloane studied Botany, Chemistry and Anatomy.He was awarded the degree of Doctor of Medicine from the University of Orange-Nassau in 1683. When he returned to London, Hans already had a large collection of plants and curiosities.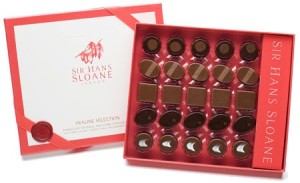 Sloane was appointed as physician to the Governor of Jamaica in 1687. Hans collected plants and animals during his 15 months there.  While in Jamaica, Sloane tried cocoa and developed a recipe to combine it with milk when he returned to England. Initially sold by local apothecaries as a medicine, by the time Sherlock Holmes appeared on the scene, Cadbury was selling chocolates with Sloane's name.
Sloane married Elisabeth Langley, a wealthy widow of a sugar plantation owner, upon his return to England and set up his medical practice. He would become the Royal Physician to three successive sovereigns, treated the poor for free, promoted the use of Quinine and still continued to collect books, natural specimens and other artifacts.
Sloane would buy a large home in Chelsea to store his collections and the property would become the Chelsea Physic Garden.  He would become the President of the Royal College of Physicians and of the Royal Society.
Hans passed away, at age 92, on January 11, 1732. His will offered his vast collections to the Nation for £20,000, which was well below the actual value of the collections. An Act of Parliament, passed later that year, accepted the terms and purchased Sloane's collections to form the basis of the British Museum that would open in 1759.
There are a small number of medals that have been struck over the years that commemorate Hans Sloane and his vision of collecting.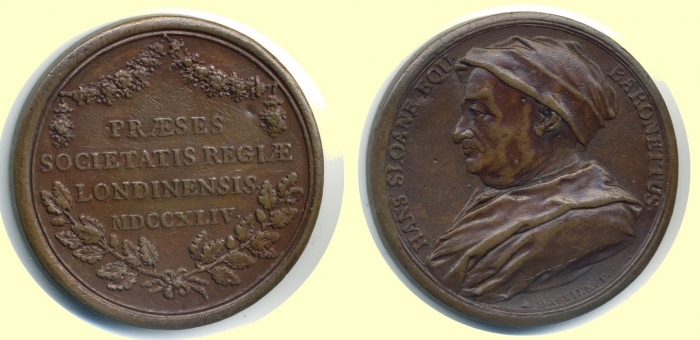 Jacques-Antoine Dassier produced this bronze medal in 1744 to honor Sloane's Presidency of the Royal Society.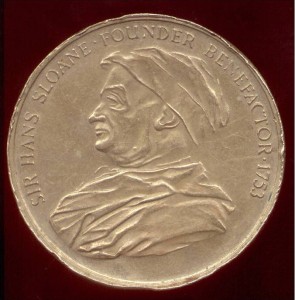 The British Museum would use a modified version of Dassier's design for their Donor's Medal.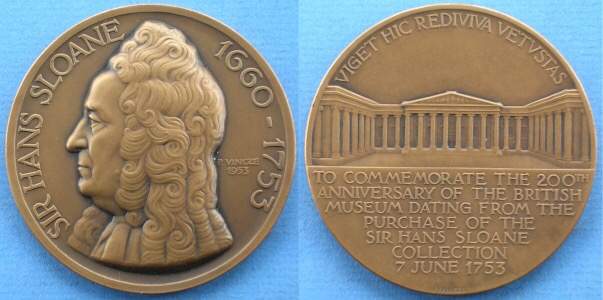 Noted sculptor Paul Vincze designed the 200th Anniversary Medal of the British Museum and it features a striking profile of Hans Sloane.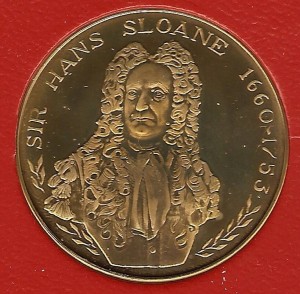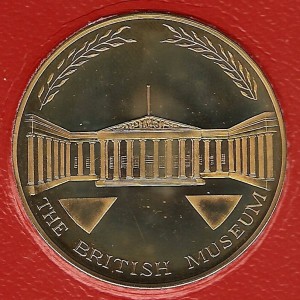 Visitors to the British Museum today have the opportunity to purchase this 37mm commemorative bronze medal of their visit.