Dr. Lysander Starr = Col. Lysander Stark = Dr. Leander Starr Jameson of the Cape Colony
"I used to have a correspondent – he is dead now – old Dr. Lysander Starr, who was Mayor in 1890."
– The Adventures of the Three Garridebs (3GAR)
"He brought up a card, too, with the name of "Colonel Lysander Stark" engraved upon it."
– The Adventure of the Engineer's Thumb (ENGR)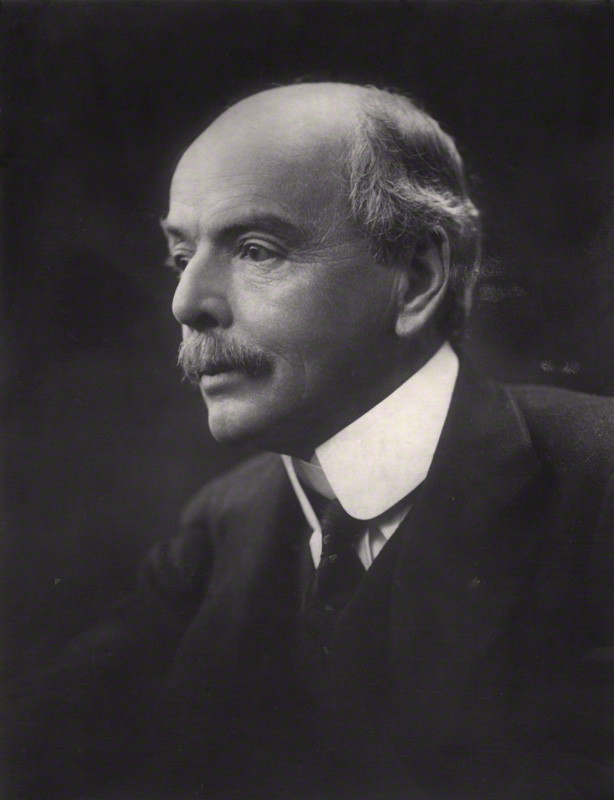 There has been papers published before that suggested Dr. Leander Starr Jameson was the inspiration for the characters of Colonel Lysander Stark in The Engineer's Thumb and the fictional Mayor of Topeka, Dr. Lysander Starr in The Three Garridebs.
Christopher Morley, founder of the Baker Street Irregulars, first suggested this back in 1948. Peter E. Blau, the 13th Garrideb, built upon this theory in 1968 when reporting on the new stamp issue of Rhodesia honoring the 50th anniversary of Jameson's death.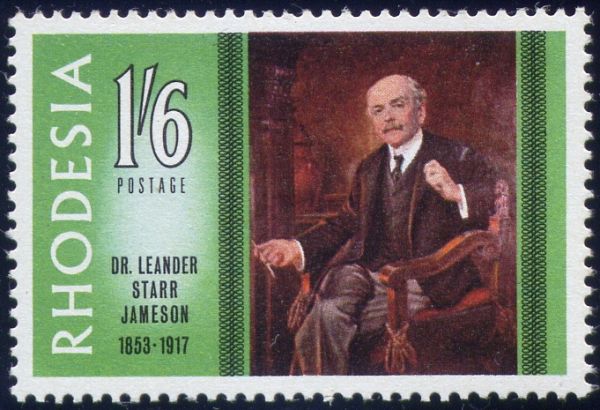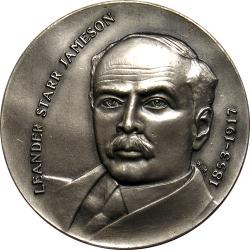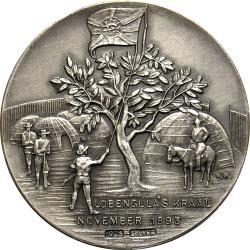 Medals were also struck in silver and bronze to commemorate the 50th anniversary of Jameson's death. There are reports of gold versions, as well, but these reports are unconfirmed.
A complete biography of Leander Starr Jameson can be found here.
Blau commented, in his paper, that The Engineer's Thumb took place in the summer of 1889 and that the "Colonel" probably took his pseudonym a year earlier when Jeremiah Hayling was murdered performing the same actions that Victor Hatherly was hired to undertake.  Dr. Jameson was in the news around that time for his work in Rhodesia.
Likewise, Blau notes that Jameson was in the news again in May of 1902 as Jameson was named an executor of the will of Cecil Rhodes, the founder of Rhodesia and the benefactor of the now-famous Rhodes Scholarship program. It would have been easy for Holmes to recall this name a month later, when he invented the fictional mayor of Topeka in The Three Garridebs.
It is also possible that Arthur Conan Doyle, in his role as the Literary Agent, may have played a role.  In the early part of 1902, he was volunteering at a field hospital in South Africa during the Second Boer War and was probably also familiar with Jameson in news reports. Doyle would receive a knighthood from King Edward VII for his published works to defend the British actions in that war.