Some Observations on the Traditions of Christmas in the Holmes – Queen Victoria Era
"I had called upon my friend Sherlock Holmes upon the second morning after Christmas, with the intention of wishing him the compliments of the season."
– The Adventure of the Blue Carbuncle (BLUE)
In Holmes and Watson's day, the celebration of Christmas was very different from what we expect in this modern age.
It is generally accepted that Holmes was born on January 6, 1854 and that Watson's natal day was August 7, 1852. We, in the United States, had yet to contend with our Civil War; Her Majesty, Victoria, by the Grace of God, Queen of the British Territories, Defender of the Faith, had ascended the throne in 1837 but would have to wait a few more years to have Empress of India to her title.
The only real reference in the Canon to Christmas is in the Adventure of the Blue Carbuncle, definitely stated as December 27th (possibly in 1887, 1889 or 1890). While the centerpiece of the story is a Christmas Goose, we do not find any trappings of Christmas, such as a Christmas Tree, in Baker Street…. perhaps not surprisingly considering Holmes' temperament… perhaps not, for other reasons.
Although some biographers have attributed some stories (Beryl Coronet, Missing Three-Quarter) to December, (in spite of Watson's statements to the contrary), and although some adventures took place in early January (Charles Augustus Milverton, Blanched Soldier), we never get any feel for the "typical" Christmas hubbub that we all know and love, so well (HAH!).
In the U.S., Christmas celebration was almost unknown, at the time of Holmes' birth; a church festival, no more. In 1841, historians report that the New York Tribune contained not a single ad with a Christmas theme; but, by 1870, December had become the merchants' best sales month of the year. Earlier, in 1659, the Massachusetts Bay Colony passed a law prohibiting the celebration of Christmas, punishing "anybody who is found observing [it], by abstinence from labor, feasting, or in any other way." The law was repealed, 25 years later, but Christmas remained unpopular, as a popish import.In fact, Pope Julius I decreed that December 25 would be Christmas, and so it has been for 15 centuries. It sort of took up the slack from the Roman Saturnalia festival (December 17-23), the Birth of the Unconquered Sun (December 25) and the northern European Festival of the Yule (December 21). The Catholic clergy tried to tie in old pagan customs with the Church, to provided a logical transition to the "new way." Pope Gregory I advised the first Archbishop of Canterbury to encourage local customs that could be capable of Christian interpretations; consequently, while the Druids decorated their dwellings with evergreens and holly, ivy and mistletoe were considered to be magical because they kept their leaves in winter, by the Middle Ages, holly berries came to symbolize the blood of Christ; the prickly leaves, the crown of thorns; the clinging ivy, immortality. But mistletoe, considered sacred by the Druids, is considered too pagan; it is still forbidden in most English churches… the noted exception is York Minster. But had The Woman been under the mistletoe when Holmes was around! In some parts of England, the man was allowed to kiss the girl standing under it for as many times as there were berries in the bunch.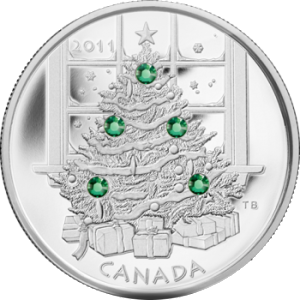 The traditional Christmas Tree was not much of an item until 1841, when Albert, the Prince-Consort, had one shipped in from his native Germany, to Windsor; it was reported to be decorated in the traditional German manner, with gilded fruits, sweets, paper roses and candles. Although a tree was reported in 1820, at a children's party given by Queen Caroline, and although German settlers in northern England continued their old customs (in the early 1800's), the idea really took off after a picture of the Royal Tree, with Queen, Prince and family was published in 1848, in The Illustrated London News. But, in 1850, Charles Dickens still considered it a "new German toy." However, by 1870, it was firmly entrenched in many English households.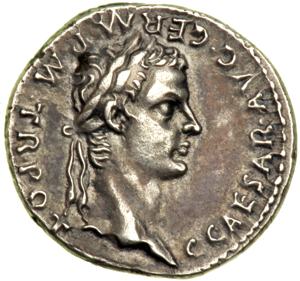 Gift giving traces back to the Roman days, when New Year's presents were given to the Emperor as a voluntary gesture of respect; but Caligula demanded presents, waited on the steps of his palace to receive the goodies from his officials. In Spain, Italy and even France, it was usual to give gifts on Twelfth Night, to celebrate the Wise Men's gifts; but in England, until the mid-19th century, gifts were given on New Year's Day. In Dickens' A Christmas Carol, there is no mention of Christmas gifts! And it seems to me that old Bob had to work, at least half a day, on Christmas, before he could go home to Tiny Tim.
But gifts in Holmes' time were certainly more modest affairs than today's extravaganza; fruit and small toys for children; children would give parents (or a favorite uncle) their own "works of art" or a needlepoint; adults might give an almanac or the hottest book on the market. A far cry from today when your teenage son feels cheated because he did not get a brand new Corvette with which to tool around the college campus… or a 50 inch plasma TV for his dorm! This may be true but many of us do have to live within strict budgets when buying gifts for our loved ones and so extravagant items might not always be the order of the day and may in fact be replaced by more modest ones. Through the use of coupons and discounts from Raise, however, this doesn't always have to be the case as it helps people stretch their budgets, making items that would have otherwise been out of reach, financially, more affordable.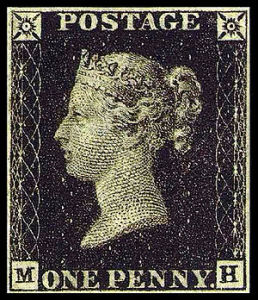 Christmas cards had become an established part of English life, by the time Holmes met Watson, but it is definitely a Victorian era thing! The first card dates back to 1843, when Sir Henry Cole (the man whose sketch was used on the first postage stamp, the Penny Black) suggested the idea to John Horsley, the Royal Academician; he designed a card and about 1,000 were sold by Felix Summerly's Home Treasury, at 12 Old Bond Street. By today's standards, the card would seem a bit strange: it showed three generations of a family drinking wine! By 1862, holly and mistletoe were popular themes, as were snow and robins. The robin has a tie-in with the Nativity; he fanned the fire in a brazier to warm the infant Jesus and, in the process, burned his chest. Ever since, robins have had red breasts.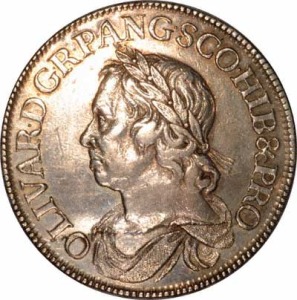 Christmas carols are enjoyable for all of us, but it is a far cry from such great hits as Grandma Got Run Over By A Reindeer (1979 by Elmo & Patsy… I'm sure they don't want us to know their last names) or Christmas at Ground Zero (by "Weird" Al Yankovic, not sure what year… but does it really matter?), to the tunes that Holmes would have heard. Carols came to England from France about 1300, not only for Christmas but for Easter, Whitsun, May Day and other festive days… not necessarily religious ones. In a volume of carols published in 1550, the majority were ballads of the sort associated with minstrels, such as would be sung at banquets and non-religious feasts. The word carol comes from the French carole, meaning a ring; most early carolers would stand or dance in a ring while singing. But Oliver Cromwell put the taboo on anything but liturgical dirges; indeed, (for Christmas) shops had to stay open, churches were locked and anyone found celebrating the Nativity (priests included) were imprisoned. Following the Restoration in 1660, carols became popular, again; and, by 1880, the sort of carolers that we think of went from house to house where they would be rewarded with mince pie and a warming drink by residents.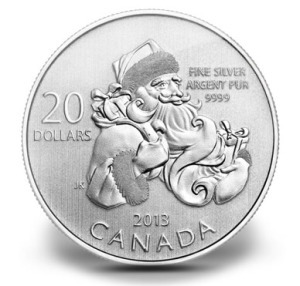 Santa Claus was not quite a familiar figure, as we know him, in the England of the 1880's; he actually came from America! While England had a rather amorphous figure of Father Christmas (who frequently was depicted looking more like Old Father Time), it took an amalgam, in America, of the Dutch Sinterklaas and the German das Christkind (respectively Americanized to Santa Claus and Kris Kringle) which then re-crossed the Atlantic to become established in maybe the mid 1870's , as something that we could recognize. But, to this day, the English Father Christmas is depicted in a condition that we would call "Decidedly underweight" for Santa! St. Nicholas was a 4th century Bishop of Myrna, in Asia Minor. He was very popular and became the patron saint of sailors, virgins, thieves, Russia, pawnbrokers, parish clerks… and children.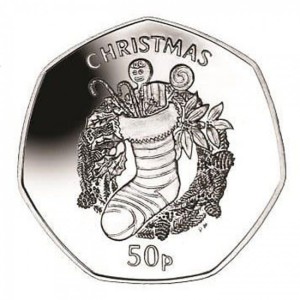 In Germany and Holland, his day is celebrated on December 6th; on the eve of St. Nicholas Day, children put their stockings or shoes near the fireplace for him and as he rides over the house on his white horse, he drops presents down the chimney for them.
"Stir-Up Sunday" was the day on which the Christmas Pud would be prepared, well in advance of Christmas! A plumb pudding, made with meat broth, raisins, prunes, fruit juice, spices, wine, thickened with brown breadcrumbs, was also a tradition… but served before the meal. Originally, this day was so called because it is the Sunday before Advent and the Collect for that day (in the Anglican Church), for the 25th Sunday after Trinity, reads: "Stir up, we beseech thee, O Lord, the wills of thy fruitful people…" For luck, everyone in the family took a turn stirring the pudding.
Boxing Day was traditionally December 26, but gifts are now given on the first business day after Christmas. Originally, an alms box was placed in the church at the start of Advent; its contents were distributed to the poor on the 26th. In Holmes' day, he probably gave a gift (of money) to Mrs. Hudson, his tobacconist, his tailor and other tradesmen. This practice is still continued, on a reduced scale, for individuals to give gifts to the postman, milkman, grocery delivery boy… and Heaven help you if you forget your Dustman! While the 26th is a Bank (National) Holiday, everyone gets their goodies when they go back to work.
But in Scotland, they still reel under Cromwell's restrictions. New Year, or Hogmanay, is the time for celebration! A curious Scots custom, in Holmes' time, was "first-footing." The first person to enter the house, in the new year, should be a tall, dark, handsome man – bringing gifts of coal, bread, salt, or whiskey. Even better if he is a stranger. But the year will be disastrous if a woman is the first one in!!!
REFERENCES
The London Ritz Book of Christmas, Jennie Reekie, 1989, Ebury Press, London
Legends, Lies & Cherished Myths of World History, Richard Shenkman, 1993, Harper-Collins, New York City
The Dictionary of Mis-Information, Tom Burnam, 1975, Thomas Y. Crowell Co., New York
The Bible as History, Werner Keller, 1964, William Morrow & Co., New York
Encyclopedia Sherlockiana, Matthew E. Bunson, 1994, Macmillan Co., New York
The Annotated Sherlock Holmes, W. S. Baring-Gould, 1967, Doubleday & Co., New York
William Pavey Meskan, aka "Beau", is the 12th Garrideb, invested as the Lord High Constable. In addition, he is a member of The Scotland Yarders, Col. Sebastian Moran's Secret Gun Club, The Sherlockian by Invitation Only Society, The Detectives of Chicago Central, STUD Sherlockian Society, Hugo's Companions and the Hounds of the Baskervilles. This article is copyrighted by him, © 1998.