The Three Garridebs on Television
The Adventures of the Three Garridebs has only been adapted for television a handful of times, however one of those times is probably the most significant television appearance for Sherlock Holmes.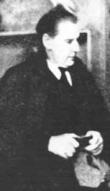 On November 27, 1937 NBC aired 3GAR, during field tests before actual television service would start, from their Radio City studio in New York.  Louis Hector, having played Holmes on the radio for the previous two years, moved over to television and played the role again.  Watson was portrayed by William Podmore.
The next day, the New York Times report had a headline of SHADOWING A SLEUTH – Holmes Stalks the City by Television, stating that this was "the most ambitious experiment in tele-showmanship so far attempted in the air over New York."
Chris Steinbrunner and Norman Michaels, in their 1991 book The Films of Sherlock Holmes, had this to say about the first television broadcast of Holmes: Because this places Sherlockian drama at the very beginnings of the television image, it is interesting to examine the program in some detail.  Even though certainly primitive by any standards, the experimental drama tried to do justice to the power of the Canon.  Two cameras were used, and a cluster of partial sets (a corner of the Baker Street rooms, Garrideb's study, etc.) interlinking within the confines of a tiny studio; these visuals were interestingly fleshed out with brief film clips  to set the stage and bridge the scenes – Holmes and Watson traveling in a hansom cab, for instance, in footage specially shot in New York's Central Park. Although restricted in its presentation, the program offered a leisurely (commercial-free!), close version of a Doyle drama which Holmes himself within the show classed as "in all our explorations we have never come upon anything more singular." The show gave Holmes a good start in the new medium.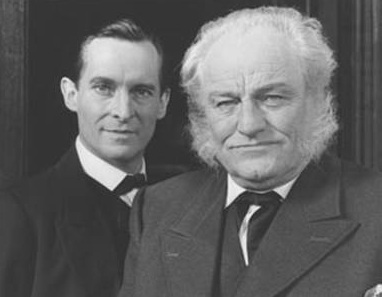 Granada Television gave us our second television adaption of 3GAR on April 4, 1994.  In an unusual twist, they combined elements of 3GAR with elements from The Adventure of the Mazarin Stone for it's episode of The Mazarin Stone for The Memoirs of Sherlock Holmes, the seventh and final season . This was the 40th of the 41 Granada episodes.  Holmes, played by Jeremy Brett, was only in a small portion of the show due to illness, so Charles Gray's character of Mycroft Holmes investigates when the Mazarin Stone is stolen from a museum, and Edward Hardwicke's Watson deals with the promise of a large inheritance if a third person with the surname of Garrideb can be found.