The Three Garridebs on Radio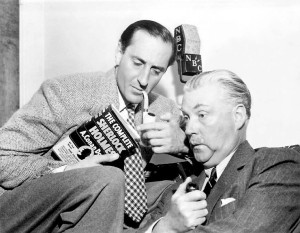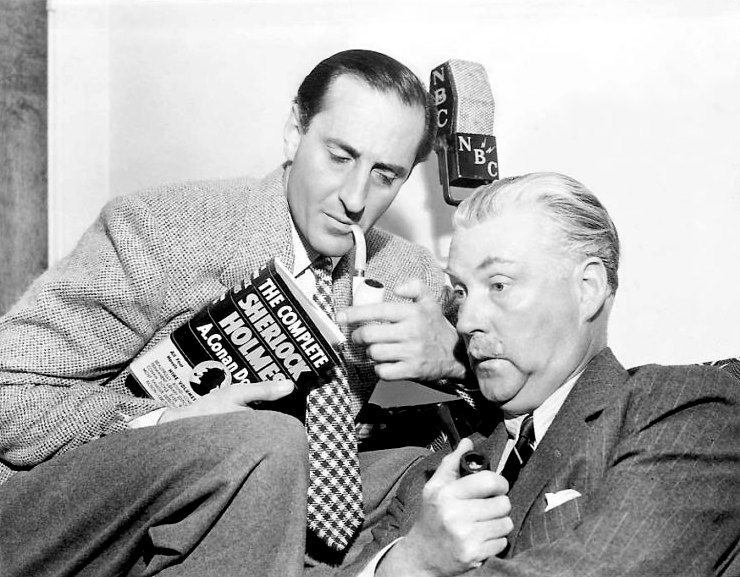 The Adventure of the Three Garridebs has been adapted seven times for radio.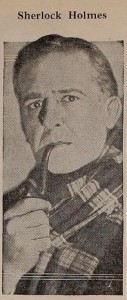 Sherlock Holmes first appeared on the NBC Blue radio network on October 20, 1930 and was played by William Gillette, the noted stage actor who was synonymous with Holmes since the turn of the century.  Gillette was replaced the following week by Clive Brook, who did two episodes as the radio Holmes.  Starting with the fourth episode, Richard Gordon took on the role and would continue for several seasons, ending in June 1933.
The NBC Blue radio series was sponsored by George Washington Coffee and was aired on Wednesday nights from 9:00 p.m. to 9:30 p.m. during the second season, until the last eight episodes (May 5 – June 23, 1932) were aired on Thursdays from 9:30 p.m. to 10:00 p.m.  In addition to Gordon as Holmes, Leigh Lovell portrayed Watson and Joseph Bell served as the series announcer.  It was on the fifth of these eight Thursday night episodes (June 2, 1932) where 3GAR made its first radio appearance. Unfortunately, there is no surviving recording known.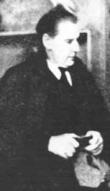 After portraying Holmes for 108 of the first 111 episodes, Gordon leaves due to pay issues and is replaced in November of 1934 by Louis Hector. Hector will portray Holmes for the next 71 episodes, ending in 1936.  No version of 3GAR was done by Hector on radio, but Hector would soon make history by portraying Holmes in the first story from the Canon to be broadcast on television. We'll talk about Hector's television performance here.
After the success of their two 20th Century Fox films, Basil Rathbone and Nigel Bruce sign on with the NBC Blue Radio network to reprise their roles as Holmes and Watson in The New Adventures of Sherlock Holmes.  The series began on October 2, 1939 and would continue for 74 episodes, before switching over to the Mutual Broadcasting System in May of 1943 for another 146 episodes that would end on May 27, 1946.  On Monday, December 25, 1939, 3GAR was aired as episode 13 of the series and had Bromo Quinine as the show's sponsor. Once again, no recording is known to have survived of this broadcast. SEE UPDATE AT BOTTOM OF THIS POST

All of the Holmes radio adaptations from 1930 through May 1945 were written by the same author, Edith Meiser. In addition, Louis Hector reappeared several times during the Rathbone episodes to now play Holmes' greatest enemy, Professor Moriarty.
Rathbone would leave the radio series (and Holmes movies, as well) when his contracts expired in 1946. Tom Conway stepped into the role of Holmes, and now Bruce as Dr. Watson got top billing in the credits.  They would record 39 episodes together, but not a version of 3GAR.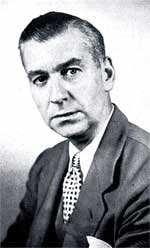 John Stanley took over the Holmes role in September 1947 and would continue with several different actors as Watson for 78 episodes on Mutual, sponsored by Clipper Craft clothing. On May 9, 1949, he would do a version of 3GAR with George Stelton as Watson. Luckily, a recording is known for this episode and is available for listening in another post here.
Ben Wright and Eric Snowden would take over as Holmes and Watson for 39 episodes in 1949-1950 on ABC Radio.  John Gielgud and Ralph Richardson would portray the duo for 23 episodes on NBC Radio in 1955 and then 19 episodes on ABC in 1956 (after originally appearing on the BBC). None of these series would do a version of 3GAR.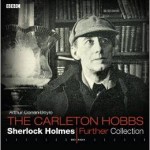 In 1952, Carleton Hobbs and Norman Shelley would pick up the mantle of the Holmes / Watson duo for BBC radio. They would perform a rendition of 3GAR on September 4, 1964. Copies of this broadcast can be purchased here.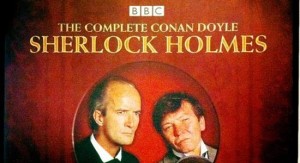 Clive Merrison and Michael Williams, on October 26, 1994, performed as Holmes and Watson in a 45 minute version of 3GAR. Previously, all other broadcasts of 3GAR were for 30 minutes. The complete series by these two performers can be purchased here.
In 2009, Jim French Productions did a version of 3GAR for its Classic Adventures of Sherlock Holmes, with John Patrick Lowrie and Lawrence Albert portraying Holmes and Watson.  It can be purchased here.
UPDATE 3/15/2016 – A partial recording of the December 25, 1939 broadcast with Rathbone and Bruce has been discovered. You can read this post and listen to the recording HERE.
UPDATE 5/30/2016 – The second paragraph was modified to include the date of June 2, 1932 as the date that Richard Gordon and Leigh Lovell did their version of 3GAR. Thanks to SSHF.com for that information.