TFG to do Reading of 3GAR 12/25/1939 Radio Script
"… in this drama …"
– The Adventure of the Second Stain (SECO)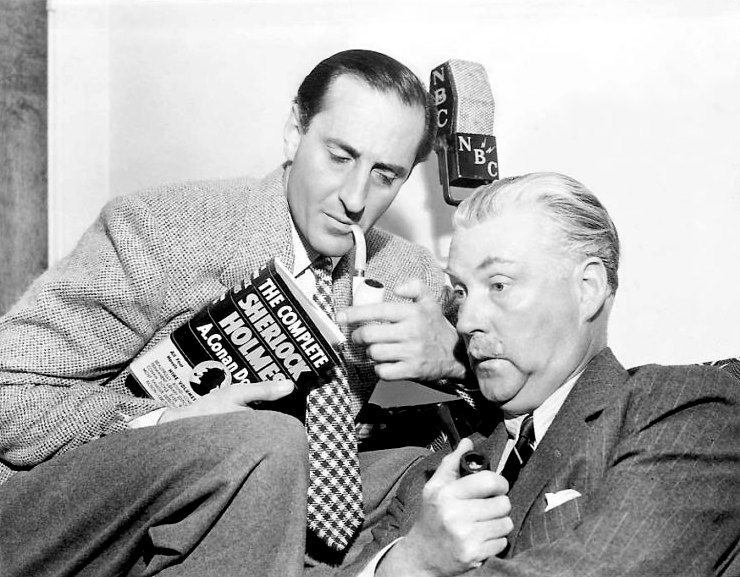 The Fourth Garrideb will be celebrating Christmas by doing a virtual reading of The Adventure of the Three Garridebs at 8 p.m Eastern on Christmas night. This will be broadcast on our group's Facebook Live page.
This is a somewhat odd time to broadcast, but there is a reason. We will be reading the script that Edith Meiser prepared and that was aired on Christmas night 1939 at 8 p.m. via the National Broadcasting Company.
Members of The Fourth Garridebs performing in the unique effort are:
Sherlock Holmes – by David Harnois
Dr. Watson – by Charles Prepolec
Nathan Garrideb – by Mike McSwiggin
Killer Evans – by Steve Mason
Mrs. Hudson – by Karen Wilson
We are looking forward to trying this again after our August table read. We hope you can join us!