Data! Data! Data! – The Stockbroker's Clerk
"'Data! Data! Data!' he cried impatiently. 'I can't make bricks without clay.'"
– The Adventures of The Copper Beeches (COPP)
This column is composed of material (Data!) developed for a short course called Appreciating Sherlock Holmes that I taught twice a year in the Community Education Life Enrichment Program for a local community college.  It is composed of "points of information" that are common to many / most / all of the 60 Canonical stories.
HERE GOES  The Adventure of the Stockbroker's Clerk
CHRISTOPHER MORLEY SAYS
"When you discover that young Mr. Pycroft's well-paid job in the Franco-Midland Hardware Company involves no work except checking off the names of hardware-dealers in a directory of Paris, you may be reminded of the task set for the pawnbroker in "The Red-Headed League."  And the reason for it is equally sinister."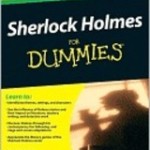 DUMMIES SHORT SUMMARY
"Holmes cracks a case of early identity theft and narrowly prevents a serious crime."
PUBLISHING HISTORY
It is the 18th of the 60 stories.
 First published in The Strand Magazine, March, 1893 In the US Harper's Weekly, March 11, 1893
Part of The Memoirs of Sherlock Holmes collection by George Newnes, Ltd., London, 1894 and Harper Bros., New York, 1894
British Illustrator – Sidney Paget
CHRONOLOGY
Baring-Gould places the dating of the story at Saturday, June 15, 1889 which makes it 23rd of the 60.  This means that Holmes is 35 and Watson 37.
HOW MANY WORDS
At 6,832 words STOC has the 12th most words (#1 is VEIL – 4,499, #56 if NAVL – 12,701)
CLASSIFYING THIS CASE
This case is one ofthree classified as a theft of money.  The others were REDH and 3GAR.
THE BEST OF SHERLOCK HOLMES
1944 – The Baker Street Irregulars voted it 7th on their worst list.
1999 – The Baker Street Irregulars voted it 52nd of the 56 short stories.
1999 – Sherlock Holmes Society of London voted it 48th of the 56 short stories.
WHAT ELSE HAPPENED THAT YEAR (1889)
British South Africa Company Charter awarded.
Transvaal claimed to be "encircled" by Rhodes' concessions in East Africa. Rhodesia established.
Great London Dock Strike; the "Dockers' Tanner"; growth of unskilled workers unions; New Unionism; Gasworkers' Union formed.
March 30, Early use of photographs in newspaper: Illustrated London News runs Cambridge and Oxford boat crews.
Establishment of telephone company.
Board of Agriculture becomes government department with minister.
General Booth (Salvation Army) publishes Survey of London Life and Labour.
Italy takes Somalia and Ethiopia.
October 6–The Moulin Rouge first opens its doors.
Mayerling tragedy: suicide of Crown Prince Rudolph of Austria and Baroness Maria Vetsera.
Treaty of Acciali: Ethiopia made Italian protectorate.
End of Portuguese Empire in Brazil; republic proclaimed.
Promulgation of Japanese Constitution.
Paris Exhibition: proof of industrial development in France.
Work on Panama Canal stopped; French company bankrupt.
Bismarck introduces Old Age Insurance in Germany.
Erection of Tacoma Building in Chicago. First skyscraper, 13 storeys high.
Conan Doyle publishes A Sign of Four.
Mark Twain publishes A Connecticut Yankee in King Arthur's Court.
Sudermann publishes Die Ehre, a German play.
Renoir paints Girls Picking Flowers.
Eiffel Tower completed, 985 feet high, taller than the Great Pyramid, become highest structure on earth.
Eastman's Kodak camera comes into production, using photographic film.
First linotype machine in use.
HOLMES AND WATSON – PERSONAL INFO
Holmes living at Baker Street but Watson is living (place not noted) with his new wife trying to build up a purchased medical practice.
DRAMATIS PERSONAE
HALL PYCROFT, the stock-broker's clerk.
ARTHUR PINNER, gangster who hired Pycroft in order that Beddington could take the job he had just obtained.
HARRY PINNER, an alias used by Arthur when he posed as his brother.
BEDDINGTON, the forger and cracksman. Pinner's partner.
TUSON
CONSTABLE POLLOCK
FARQHUAR, an elderly GP from whom Watson bought a practice.
HARRIS, an alias used by Holmes.
PRICE, an alias used by Watson.
QUOTABLE SHERLOCK
"Results without causes are much more impressive."
Holmes fesiding at Baker Street but Watson, with his new wife living (site not mentioned) and working to build up his practice.
HOLMES' FEE
Once again, there is no mention
SHERLOCK HOLMES ON THE BIG AND THE LITTLE SCREEN
There has only been one (yes, just one) time that STOC has been on the screen.  It is really dull and has nothing for a viewer.
1922 – The Stockbroker's Clerk with Eille Norwood as one of his 47 movies.  The National Film and Television Archive at the BFI has viewing copies of this film but it has not been released.
FAINTING IN THE CANON
Harry Pinner almost faints in this tale.
NEWSPAPERS
Evening Standard – The evening version of the popular Standard.
ANNOTATED SHERLOCK
"lost my crib" Cockney slang for "lost my job."
"soft Johnny"  slang for inexperienced youngster or a new recruit
"but they were let in"  victimized
"Venezuelan loan"  financial difficulty there with defaulted loans and debts
"came a nasty cropper"  to fail
"of chaps on the same lay"  position
"innings"  turn
"the screw"  the pay
"sheeny"  pejorative term for a Jew, precise origin is unknown
WEAPONS
Poker – Which Beddington used to shatter the skull of the unfortunate watchman at Mawson and Williams.
Braces and Hooks – Used as a makeshift gallows by Beddington (alias Pinner) to hang himself.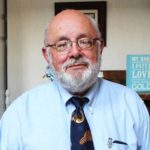 Frank Mentzel, aka Merridew of Abominable Memory, is a past Gasogene of the Six Napoleons of Baltimore.