From the John Bennett Shaw Collection: Graffiti
"What we pay rates and taxes for I don't know…"
– The Adventure of the Six Napoleons (SIXN)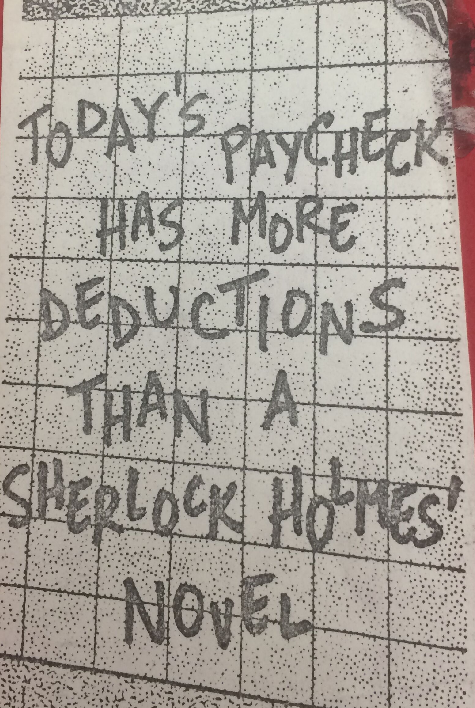 With the April 15th deadline fast approaching to file one's tax returns, here in the States, this cartoon seemed appropriate.
The above cartoon was published in the June 8, 1977 edition of The Indianapolis Star and was in the scrapbook of noted Sherlockian, John Bennett Shaw, at the University of Minnesota's Special Collections and Rare Books collections.
Thanks to Timothy J. Johnson, Curator of Special Collections & Rare Books / E. W. McDiarmid Curator of the Sherlock Holmes Collections and his coworkers at the University of Minnesota's Andersen Library for thier assistance.