Next Week in the Des Moines Register (March 15, 1923)
"… it was not until the beginning of the next week …"
– The Adventure of the Blanched Soldier (BLAN)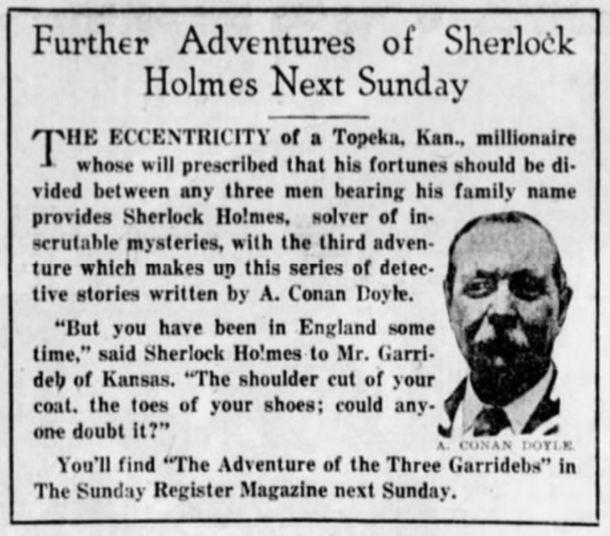 This advertisement for the upcoming publication of The Adventure of the Three Garridebs was published in the March 15, 1923 edition of The Des Moines Sunday Register. A week later, on March 22, the story was published.
We have previously reprinted an adverstisement for 3GAR from the Des Moines Register, advertising four installments from the Case Book that can be viewed HERE.
And, just like the advertisement above says, we'll bring you scans of The Des Moines Sunday Register's publishing of The Adventures of the Three Garridebs next week!