Data! Data! Data! – The Naval Treaty
"'Data! Data! Data!' he cried impatiently. 'I can't make bricks without clay.'"
– The Adventures of The Copper Beeches (COPP)
This column is composed of material (Data!) developed for a short course called Appreciating Sherlock Holmes that I teach twice a year in the Community Education Life Enrichment Program for a local community college.  It is composed of "points of information" that are common to many / most / all of the 60 Canonical stories.
The information here has been researched by me or borrowed / stolen from many efforts of other Sherlockians.
F.Y.I. – There is a Sherlockian society in Annapolis, Maryland named The Society of the Naval Treaty.
HERE GOES   – – –   This month's story The Naval Treaty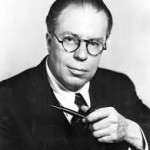 CHRISTOPHER MORLEY SAID . . .
This problem – which Watson laid before Holmes at the appeal of Watson's former schoolmate "Tadpole" Phelps – involved a document of great import, a secret treaty between England and Italy.  Mr. Phelps was entrusted with the responsibility of copying the papers, but he made the mistake of leaving them on his desk while he went for a cup of coffee. – The easy way in which state documents are left about is always an amusing feature of these stories.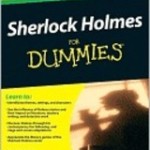 DUMMIES SHORT SUMMARY (From Sherlock Holmes for Dummies by Steven Doyle & David Crowder)
"A stolen military treaty shakes the British government and afflicts another man with brain fever.  It also offers a surprising glimpse into the religious views of the Great Detective."
PUBLISHING HISTORY
This is the 25th of the 60 stories published
It was published in England in The Strand Magazine in October and November 1893
In the United States, it was published in Harper's Weekly on October 14 and 21, 1893
It is part of The Memoirs of Sherlock Holmes collection published by George Newnes, Ltd., London, 1894
The English illustrator was Sydney Paget
The American illustrator was W. H. Hyde
HOW MANY WORDS?
According to C. E. Lauderback, 1960 – – found on SHERLOCKIAN.NET website of Chris Redmond, at 12,701 words NAVL has the 56th most words (#1 is VEIL – 4,499, #56 if NAVL – 12,701)
THE BEST OF SHERLOCK HOLMES (How do Sherlockians rate this story?)
1927 –  It was not on Doyle's list of 12 favorites but was #19 on his amended list of 19 later
1999 – The Baker Street Irregulars voted it 18th of the 56 short stories
1999 – Sherlock Holmes Society of London voted it 16th of the 56 short stories
2010 – The Society of the Naval Treaty scion society in Annapolis voted it 5th of their 10 favorites
CLASSIFYING THE CASE (From the Wandering Gipsies of Grimpen Mire of Decatur, Alabama)
This case is one of 4 that were classified as a theft of classified documents.  The others were BRUC, LAST, and SECO.
CHRONOLOGICALLY SPEAKING
Doyle was often very vague about stating WHEN the tale took place and included few contemporary references to help.  Whether this was done intentionally or unthinkingly, the dating of events in the Canon is a very popular pastime pursued by several of our "scholars" researching and justifying their results to no end.  We will again default to William Baring-Gould's dating of Tuesday, July 30 through Thursday, August 1, 1889.  This means that Holmes was 35 and Watson 37.
WHAT ELSE HAPPENED IN YEAR 1889?
It is always interesting to see what else in happening at the same time as the stories.
British South Africa Company Charter awarded.
Transvaal claimed to be "encircled" by Rhodes' concessions in East Africa. Rhodesia established.
Great London Dock Strike; the "Dockers' Tanner"; growth of unskilled workers unions; New Unionism; Gasworkers' Union formed.
March 30, Early used of photographs in newspaper: Illustrated London News runs Cambridge and Oxford boat crews.
Act to prevent cruelty to children.
Technical Education Act: County Councils to levy 1d for technical and manual education.
Establishment of telephone company.
General Booth publishes Survey of London Life and Labour.
Italy takes Somalia and Ethiopia.
The Moulin Rouge first opens its doors.
End of Portuguese Empire in Brazil; republic proclaimed.
Work on Panama Canal stopped; French company bankrupt.
Bismarck introduces Old Age Insurance in Germany.
Erection of Tacoma Building in Chicago. First skyscraper, 13 storeys high.
Robert Browning publishes Asolando, poem.
Arthur Conan Doyle publishes A Sign of Four.
Mark Twain publishes A Connecticut Yankee in King Arthur's Court.
Robert Louis Stevenson publishes Master of Ballantrae.
Gilbert and Sullivan present The Gondoliers.
Renoir paints Girls Picking Flowers.
Van Gogh paints Man with a Pipe (self-portrait), The Olive Grove.
Tschaikovsky introduces The Sleeping Princess ballet music.
Eiffel Tower completed, 985 feet high, taller than the Great Pyramid, become highest structure on earth.
Eastman's Kodak camera comes into production, using photographic film.
First linotype machine in use.
Panhard and Levassor begin using Daimler's engines in French cars, using modern layout.
HOLMES AND WATSON – PERSONAL INFO
Doctor Watson married and living apart from Holmes who still reside on Baker Street
DRAMATIS PERSONAE
PERCY "TADPOLE" PHELPS, former schoolmate of Watson and nephew of Lord Holdhurst.
ANNIE HARRISON, engaged to Percy.
JOSEPH HARRISON, Annie's brother
LORD HOLDHURST, prominent conservative politician.
CHARLES GOROT, clerk and fellow employee of Percy.
& MRS. TANGEY, commissionaire and his wife. He is a retired Coldstream guard.
FORBES, Scotland Yard agent assigned to the case.
A CONSTABLE
FERRIER, accompanied Percy to his home on the night of the theft.
 "QUOTABLE SHERLOCK"
Holmes to Watson bringing him the case: "You are the stormy petrel of crime, Watson."
Holmes to Percy Phelps: "What a lovely thing a rose is! There is nothing in which deduction is so necessary as in religion. It can be built up as an exact science by the reasoner. Our highest assurance of the goodness of Providence seems to me to rest in the flowers. All other things, our powers our desires, our food, are all really necessary for our existence in the first instance. But this rose is an extra. Its smell and its color are an embellishment of life, not a condition of it. It is only goodness which gives extras, and so I say again that we have much to hope from the flowers."
Holmes to Mrs. Harrison: "I suspect myself. Of coming to conclusions too rapidly."
Holmes to Watson on the train ride: "The board-schools. Light-houses, my boy!  Beacons of the future!  Capsules with hundreds of bright little seeds in each, out of which will spring the wiser, better England of the future."
Holmes to Watson about the case: "The most difficult crime to track is the one which is purposeless."
Holmes to Forbes, the Scotland Yard agent assigned to the case: "Out of my last fifty-three cases my name has appeared in four and the police have had the credit in forty-nine. I don't blame you for not knowing this, for you are young and experienced, but if you wish to get on in your new duties you will work with me and not against me."
Holmes to Watson about Lord Holdhurst: "He's a fine fellow. But he has a struggle to keep up his position.  He is far from rich, and has many calls.  You noticed, of course, that his boots have been re-soled."
Watson, thinking to self, about Holmes: "(Holmes) had, when he so willed it, the utter immobility of countenance of a red Indian"
Watson about self and complexity of case: "I cudgelled my brains until I fell asleep. . ." – Watson  Note:  Watson also cudgelled his brains in The Boscombe Valley Mystery (BOSC)
Holmes to Watson: "Mrs. Hudson has risen to the occasion. Her cuisine is a little limited, but she has as good an idea of breakfast as a Scotchwoman."
Holmes to Percy Phelps upon revealing the missing treaty: "Watson here will tell you that I can never resist a touch of the dramatic."
Holmes to Percy Phelps on the investigation: "I have a peculiar taste in these matters."
Holmes to Percy Phelps: "The principal difficulty lay in the fact of there being too much evidence. What was vital was overlaid and hidden by what was irrelevant."
Holmes to Percy Phelps: "Of all the facts presented to us we had to pick just those which we deemed to be essential, and then piece them together in their order, so as to reconstruct this very remarkable chain of events."
HOLMES' FEE
There is no mention of a fee. The client was Watson's "classmate." (The Foreign Minister may not have been as wealthy as thought, given his re-soled boots.)
SHERLOCK ON THE BIG SCREEN & THE LITTLE SCREEN
1922 Naval Treaty Eille Norwood performed as Holmes and Hubert Willis as Watson. The National Film and Television Archive at the BFI has viewing copies of this film.
1968 The Naval Treaty was done as a TV episode of a Sherlock series by Peter Cushing as Holmes and Nigel Stock as Watson
1984 The Naval Treaty was an episode in the Granada/BBC series with Jeremy Brett as Holmes and David Burke as Watson.
SHERLOCK HOLMES IN DISGUISE
The Master of disguise used the deception of being disguised 14 times in 11 of the 60 stories but none were needed or used in this story.
UNRECORDED CASES (That involved Holmes)
Watson would tease / torture his readers with "I know something you don't."  Oh my, how Sherlockians love this category.  I have in excess of over 150 examples in my collection.
Gathered from the Diogenese Club website and David Marcum in the MX Book of New Sherlock Holmes Stories, Part II.
The tired Captain
The (Second) adventure of the Second Stain, which dealt with . . . .
A very commonplace little murder.  If it [this paper] turns red, it means a man's life…
FAINTING IN THE CANON (courtesy of Sherlockian Karen Murdock)
Fainting is extremely common in the Canon, appearing, in some form, in 37 of the 60 tales.  In 21 cases, someone actually faints; in 22 cases, someone almost faints; and in 5 cases, someone pretends to faint.  In this month's story, Percy Phelps almost fainted.
HOLMES'S PUBLISHED & PROJECTED WORKS
Sherlockians love this topic and are regularly searching for these items. Holmes mentions published or projected works in 11 of the stories but none here.
IS THERE A DOCTOR IN THE HOUSE?
Victorian London, in the Holmes' time, had approximately 1 doctor for every 100 people.  31 of the 60 tales have a doctor in them.  This, of course, does not count Holmes' Boswell.  This listing is by Leslie Klinger in the Winter, 2015 edition of the Baker Street Journal. None, however, are found in this story.
NEWSPAPERS (Real and Fictional)
Though included in only 20 tales some of our more obsessed Sherlockians love this one.   Doctor Isa the only one here.
ANNOTATED SHERLOCK
The 60 Sherlock Holmes stories used English as spoken in England from the 1880's until the 1910's.  Some words are foreign to us today and need a "contemporary translation.".  For example:
"list slippers" Slippers made of list, a kind of cloth.
"the brokers" Persons licensed to appraise and sell furniture distrained for nonpayment of rent; bailiffs.
"to chevy him" chase
"Persian slipper" a soft slipper with a pointed toe, often embroidered with a leather sole from Persia or Turkey
"secret treaty between England and Italy" there actually was a secret treaty between England and Italy in 1887.
"putting on list slippers" list means strips of cloth
"brokers" modern slang is "repo-men"
"the board-schools" these were red-brick, three-story Queen Anne-style building that stood in the middle of walled asphalt playgrounds.  These were England's first taxpayer-supported schools.
"Bertillion system of measurements" Before fingerprinting, this system aimed to classify criminals through body measurements.  Was adopted in France in 1888 and spread world-wide but was denounced in 1903 by an instance where 2 "identical" persons could only be differentiated by fingerprints.
WEAPONS (from A Compendium of Canonical Weaponry by Dettman and Bedford)
So many things can be considered "weapons" that only 2 or 3 tales fail to have at least one.  Our story has only 2 "marginal" weapons.
Knife – Which Joseph Harrison used to pry open Percy Phelps' bedroom window, and which he later used to attack Holmes.
Hands – Of Sherlock Holmes on Joseph Harrison.
BONUS MATERIAL
Since you are reading this, you are aware that fellow Sherlockians have FUN with the whole Sherlockian experience.  Here are a few who used limericks.
From Isaac Asimov (yes – him)(He did one or more for every story)
Poor Phelps faces prospects of doom
And yet all he can do is fume.
The pact's gone — he was sentry —
There's no sign of entry
But our Holmes can decode the locked room.
From W. W. Higgins in 1993
As the copying got a bit forrader,
Percy Phelps hurried off down the corridor,
And returning anon,
Found the treaty was gone–
A lot which could not have been horrider.
Jimmy Griggs (aka Jim Hawkins)
The Breakfast was served
The covers were hot
To Tadpole's surprise
His breakfast was not
Bacon and eggs
Nor toast with sweet meaty
But Holmes had dished up
The lost Naval Treaty.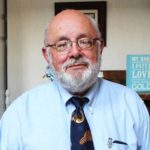 Frank Mentzel, aka Merridew of Abominable Memory, is looking forward to Spring 2019 semester of his Appreciating Sherlock Holmes class, that begins next week.