From Watson's Tin Box – The Man With the Twisted Lip
"Somewhere in the vaults of the bank of Cox and Co., at Charing Cross, there is a travel-worn and battered tin dispatch-box with my name, John H. Watson, MD, Late Indian Army, painted upon the lid."
– The Problem of Thor Bridge (THOR)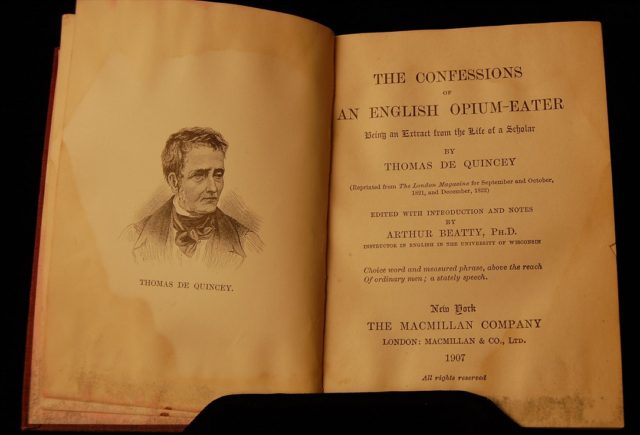 Watson's Tin Box, a BSI scion that meets in Columbia, Maryland, shares a few select items from their tin evidence box for The Man With the Twisted Lip with us here at The Fourth Garrideb. These evidence boxes were originally created by the late Paul Churchill, BSI, one of the founders of Watson's Tin Box and contains both genuine artifacts and genuine faux reproductions that he (and others) created. These items create a great deal of discussion at their monthly meetings and we hope it will do the same here. Enjoy!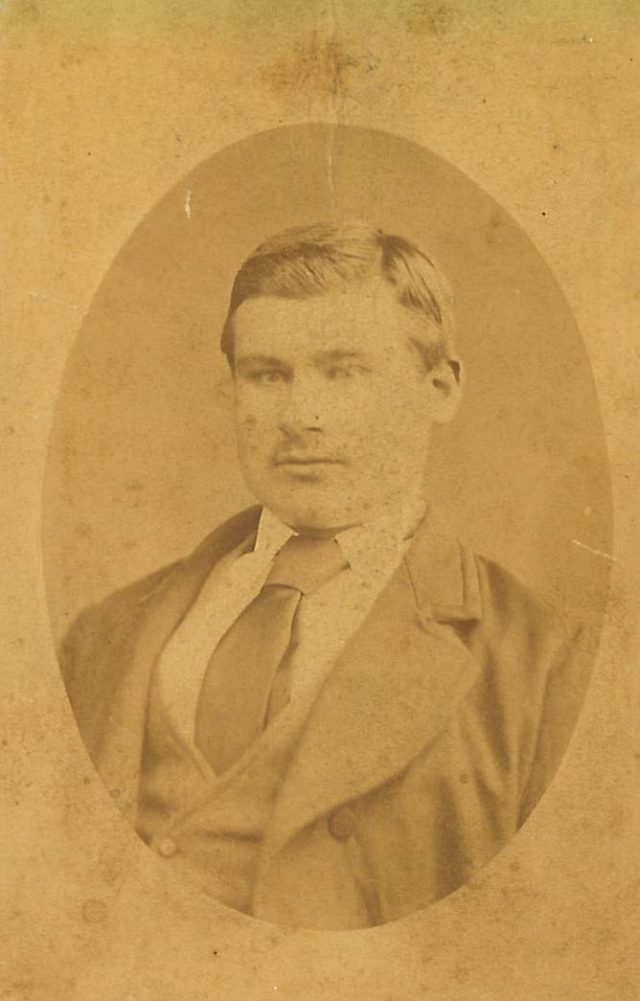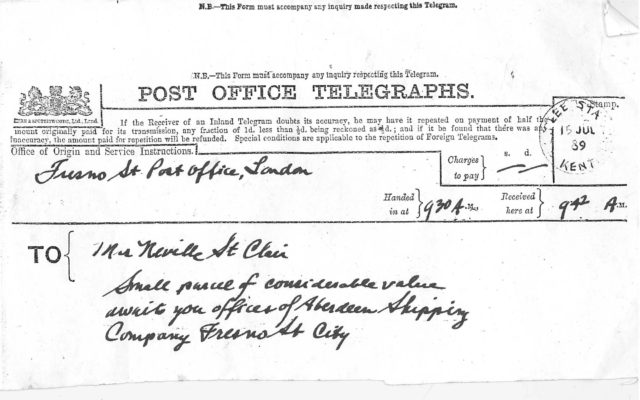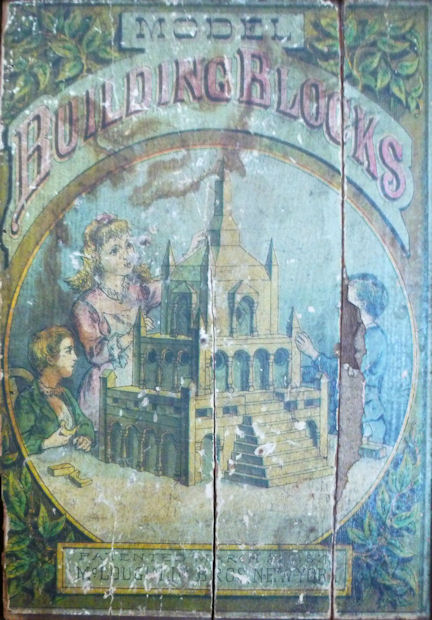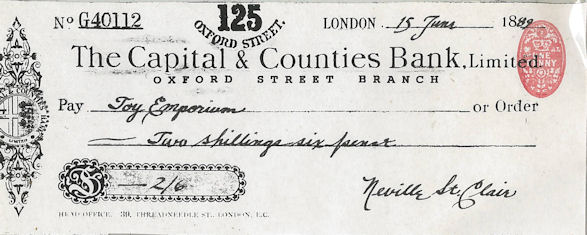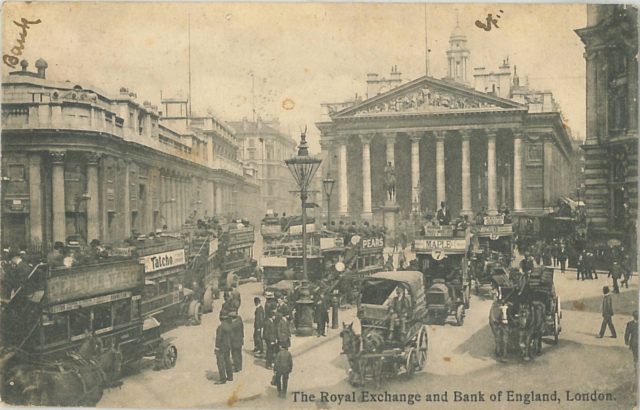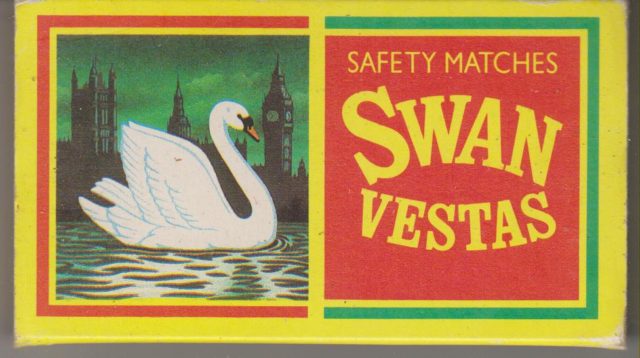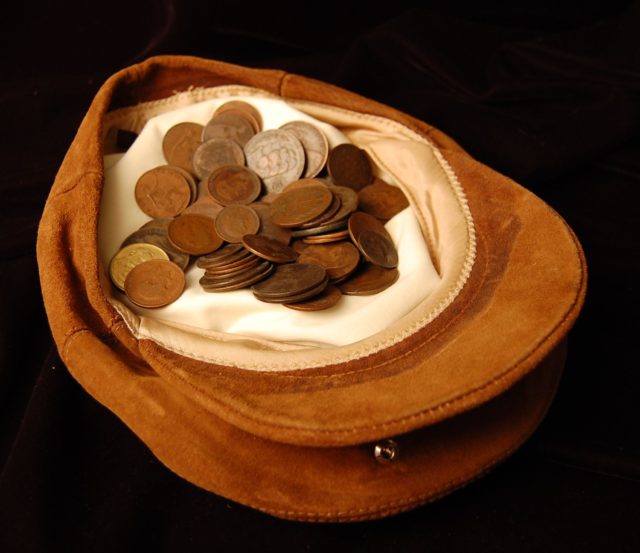 Here it is that the creature takes his daily seat, cross-legged, with his tiny stock of matches on his lap, and as he is a piteous spectacle a small rain of charity descends into the greasy leather cap which lies upon the pavement before him. ~ WTB TWIS Evidence Box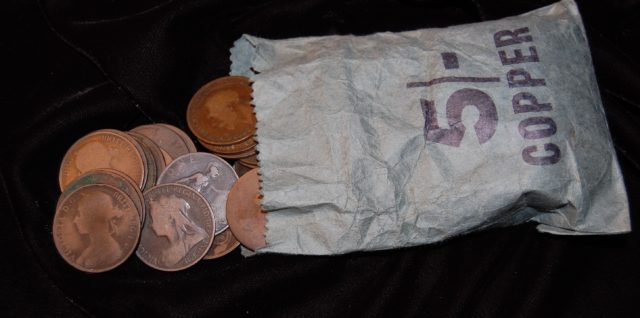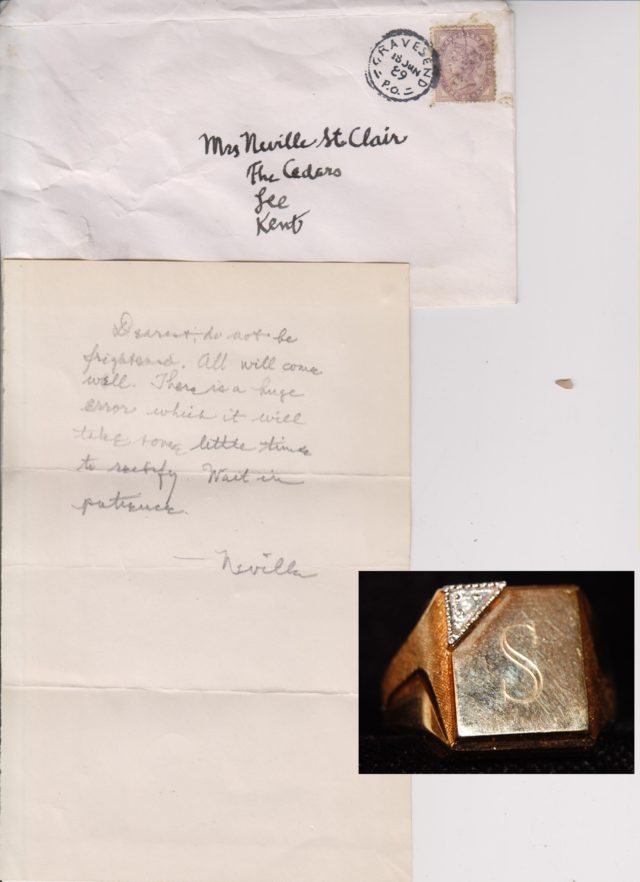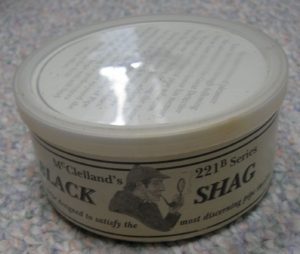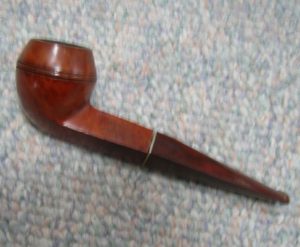 With these he constructed a sort of Eastern divan, upon which he perched himself cross-legged, with an ounce of shag tobacco and a box of matches laid out in front of him. In the dim light of the lamp I saw him sitting there, an old brier pipe between his lips, his eyes fixed vacantly upon the corner of the ceiling, the blue smoke curling up from him, silent, motionless, with the light shining upon his strong-set aquiline features. ~ WTB TWIS Evidence Box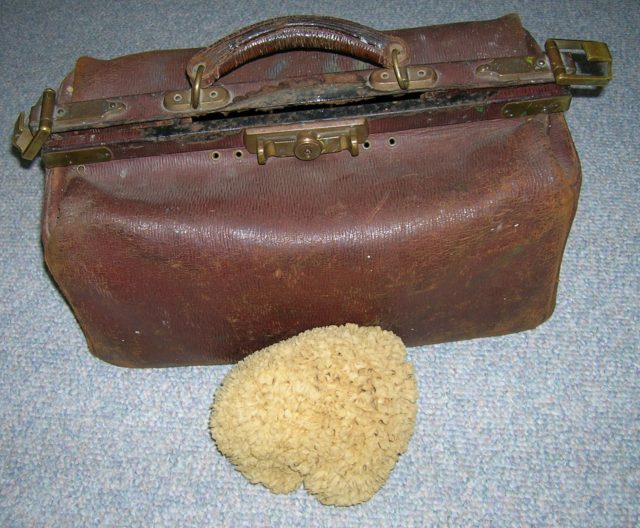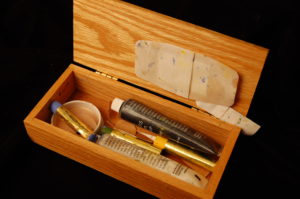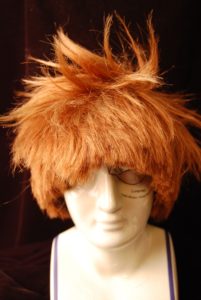 It was only by trying begging as an amateur that I could get the facts upon which to base my articles. When an actor I had, of course, learned all the secrets of making up, and had been famous in the greenroom for my skill. I took advantage now of my attainments. I painted my face, and to make myself as pitiable as possible I made a good scar and fixed one side of my lip in a twist by the aid of a small slip of flesh-coloured plaster. Then with a red head of hair, and an appropriate dress, I took my station in the busiest part of the City, ostensibly as a match-seller, but really as a beggar. ~ WTB TWIS Evidence Box
Thanks to Beth Austin, and the 42nd Garrideb, Denny Dobry, for the scans in this post. Thanks also to Debbie Clark, the 58th Garrideb, the current keeper of the evidence boxes.
Watson's Tin Box, a BSI scion in Columbia, MD, is one of the most active Sherlockian groups in the Middle Atlantic region, Generally meeting on the last Monday of each month, the meetings feature canonical toasts, good conversations and dining, as well as a discussion of the month's featured story and an educational presentation. For more information about Watson's Tin Box, please visit their website HERE.