A Sherlockian "Coin" From a 1973 Forbes Magazine Advertisement
 "'Capital!' cried the inspector. 'Capital!'"
– The Adventure of the Dancing Men (DANC)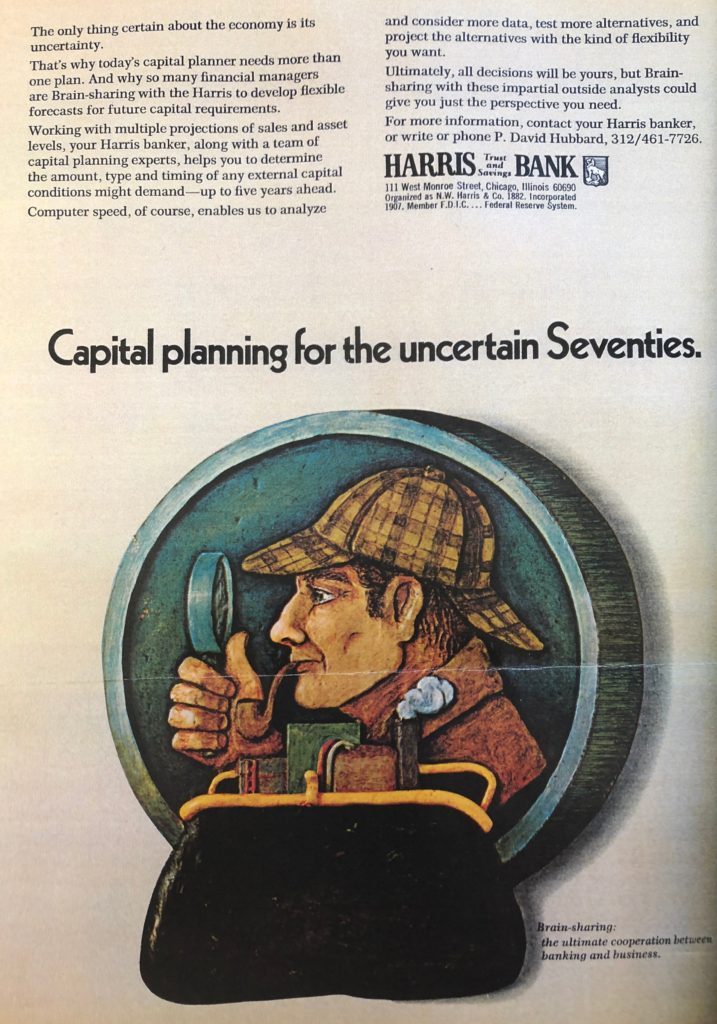 In 1971, Chicago's Harris Trust and Savings Bank launched an advertising campaign for their capital planning services. One advertisement featured a color illustration of a coin depicting Sherlock Holmes. The advertisement pictured above appeared in the May 1971 issue of Fortune.
Thanks to Morgan Stanton, Manager of the Canton Branch of Baltimore's Enoch Pratt Free Library
and the EPFL's Periodicals Department for their assistance in obtaining this scan.