Childhood Sketchbook of 3GAR Illustrator Howard K. Elcock
"He is a man with a considerable artistic side to his nature."
– The Adventure of the Illustrious Client (ILLU)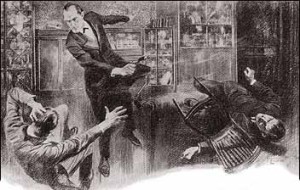 When The Adventure of the Three Garridebs was published in January, 1925 issue of The Strand, the five illustrations that accompanied the story were drawn by Howard K. Elcock, including the one pictured above.
Now, we celebrate all things 3GAR here at The Fourth Garrideb. As this post is being written, there is currently a listing, on a major online auction service (less than 36 hours remaining to bid), of a childhood sketchbook by a 12 year old Howard and his older (14 years old) brother, James. Even at this young age, it is easy to see that "art in the blood" is true here.
We are posting the auction lot description and the 12 photos accompanying the listing below, without additional comment and/or editing.
sherlock holmes/ LNER artist Howard Keppie elcock childhood sketchbook
a very interesting item and a one off, this two brothers, James and Howard Elcocks 1889 The Crown Magazine, a 200 pages sketch and story book, crammed full of stories written and drawn by the 12 and 14 year old brothers. The stories are either historical such as death of nelson or contemporary empire tales of hunting/India/ battles and makes for interesting reading, the drawings are excellent and very mature which comes as no surprise because the younger sibling Howard Keppie Elcock grew up to be an artist famous for his LNE railway posters and illustrating the last clutch of Sherlock Holmes stories published in the Strand Magazine. A nice piece of original Holmes memorabilia and totally unique. As can be seen it is written on  a thick lined book which has lost its front cover and most of spine due to age, the back board exists but would probably be best if the internal pages could be preserved or rebound in some way to protect it. There is the loosening of the spine and partial detachment a little bit into the book and 1 stray page, again could be fixed.
Howard K Elcock as far as I am aware was born in Glasgow and by the 1920s was working as a commercial artists, the Holmes stories I believe were from this period possibly mid 1920s.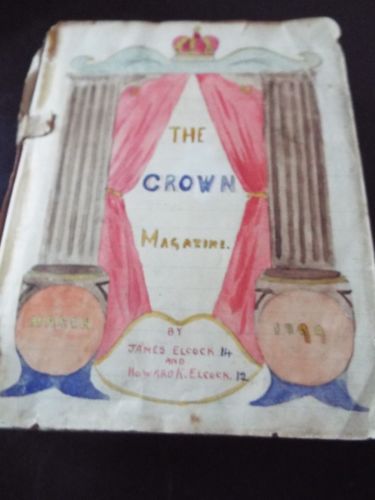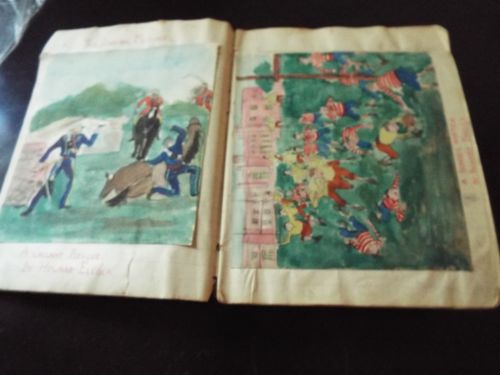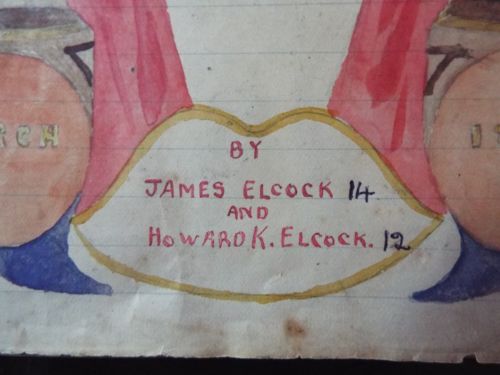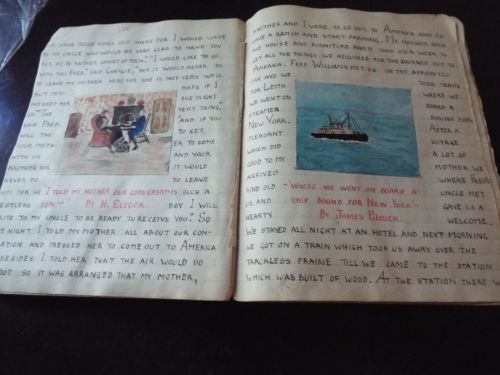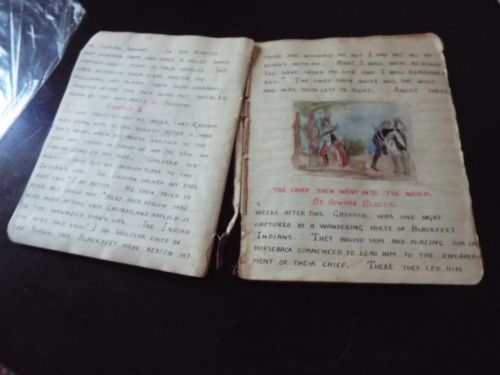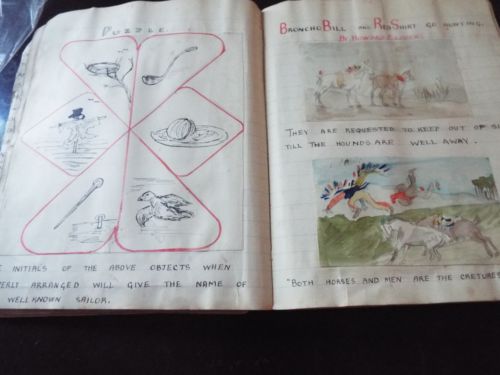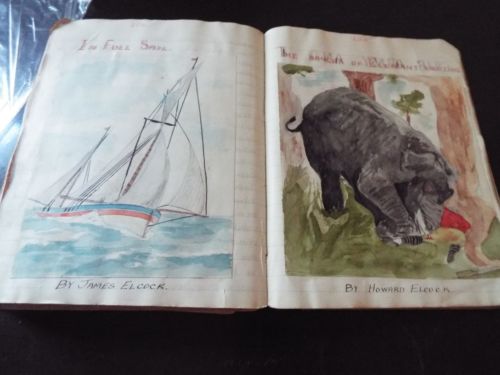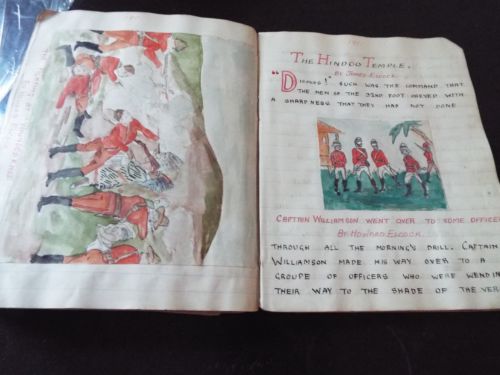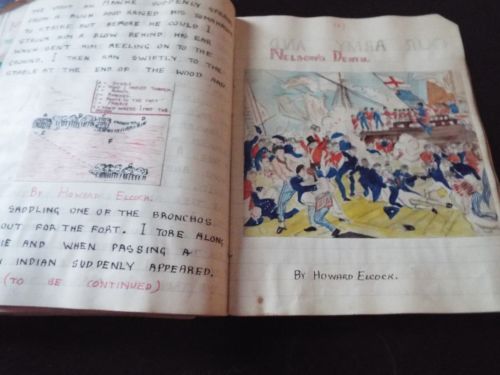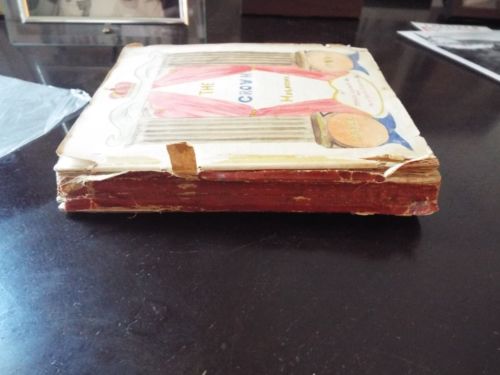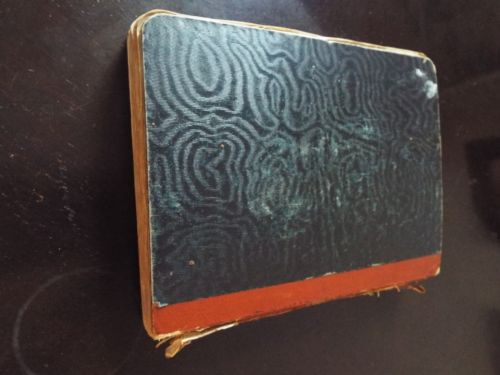 Thanks to Charles Prepolec, the 75th Garrideb, for alerting us to this listing.