Period Americana's Sale 50 Auctioned Off A Coin From ACD's Estate
"Now and again I drive down to Sotheby's or Christie's."
– The Adventure of the Three Garridebs (3GAR)
Period Americana, a Boston, Massachusetts-based auction house recently conducted their Sale 50: Ephemera, Revolutionary War, Civil War, RPPC Timed Sale. Of interest to us is Lot 177:
Lot 177: Coin from Sherlock Holmes' Conan-Doyle collection
Est: $350 – $400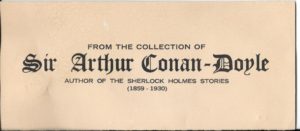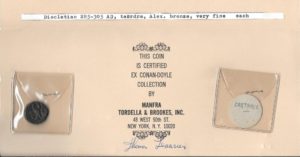 Item Overview
Description: Ancient coin from the collection of Sir Arthur Conan-Doyle. A Diocletian 285-305 AD, Alex. Bronze, very fine. Along with a slip of paper on which is written in Conan-Doyle's hand the word Carthall, presumably where he bought the coin. Conan-Doyle was an avid numismatist. In a brown folder with certification by Manfra Tordella & Brookes who handled the sale of Conan-Doyle's collection in 1968.
Condition Report: Excellent
Provenance: A Tennessee estate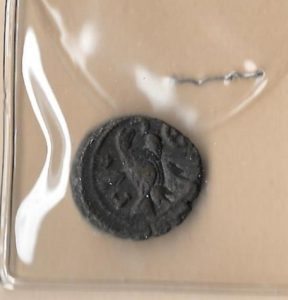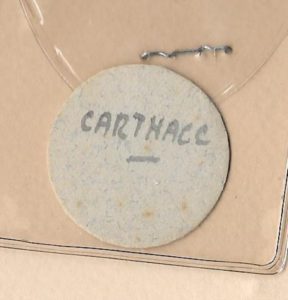 The lot recieved one bid and sold for $209.10, which included a 23% buyers premium.
As you can tell from the lot description, they provided only minimal details and we only see one side of the coin. We asked a leading authority on ancient coins to take a look at the auction listing and see if they could provide any additional information about the coin. The response was:
This coin is from Alexandria in Roman Egypt, but I doubt it is Diocletian, based on the style of the reverse. It's a 3rd century potin (base metal) tetradrachm, and as a group, they are extremely common, probably $50-75 retail max. If it is Diocletian, however, then it is worth only $50 max, as a coin. The pedigree would obviously increase the value, but you will have to decide how much!
So that raises the question – how much of a premium would you pay for a coin from Arthur Conan Doyle's coin collection?