Holmes & Watson Costars on Mardi Gras Doubloons
"… they had become partners …"
– The Valley of Fear (VALL)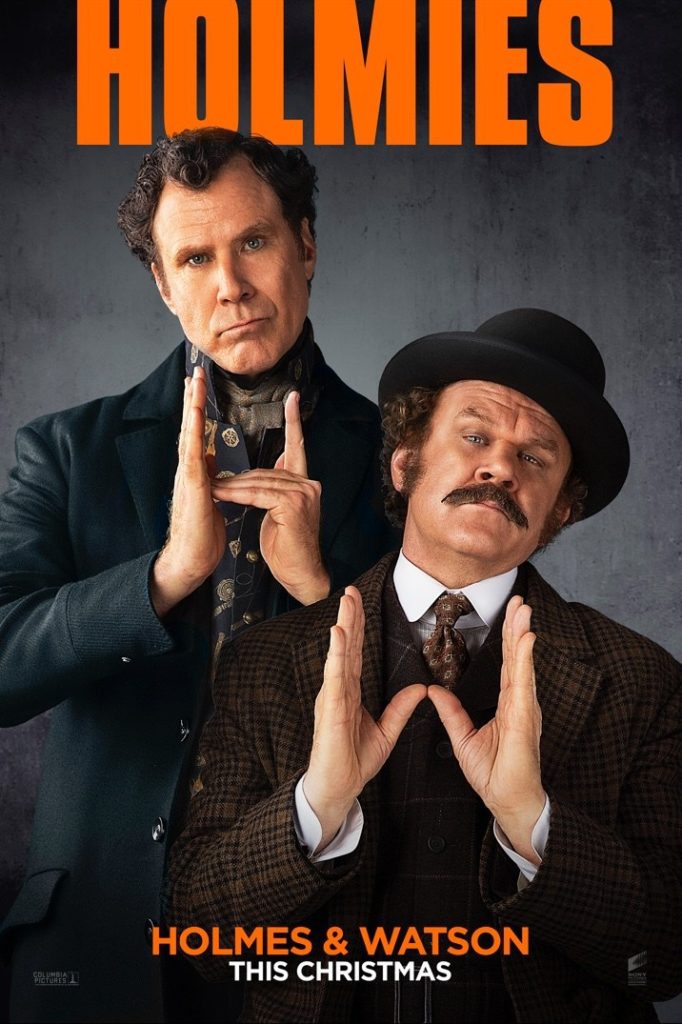 The film Holmes & Watson, starring Will Ferrell as Holmes and John C. Reilly as Watson, is expected to be  released on December 21st of this year. Some folks are eagerly anticipating this film, while others not so much.
In recent years, both of these movie stars were chosen as the King by the Krewe of Bacchus for their annual Mardi Gras celebrations. Ferrell was honored as King in 2013, while Reilly wore the crown in 2015.
For those interested in finding out more about the Krewe of Bacchus, check out their website.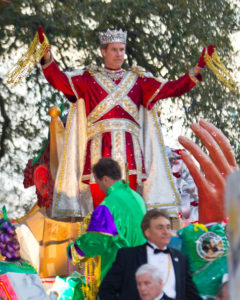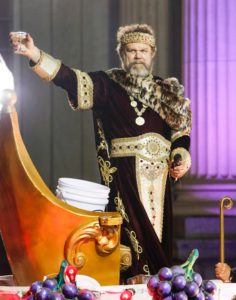 Will Ferrell, left, as King of Bacchus in 2013.
John C. Reilly, right, as King of Bacchus in 2015.

In addition to the normal doubloons that Bacchus issues annually with their celebration theme, they issue doubloons honoring the person chosen as King. The Ferrell doubloons were produced in light, medium and dark purple colors.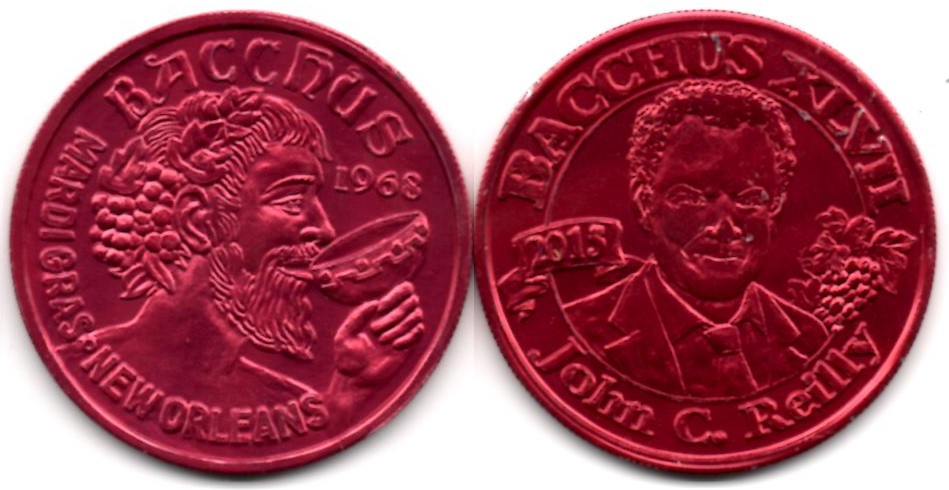 Likewise, in 2015, Bacchus issued a doubloon for Reilly as King. This was produced in red. However, the year previosly, Bacchus started a new tradition of also issuing a mini-doubloon for the King. Reilly's mini-doubloon was issued in light green.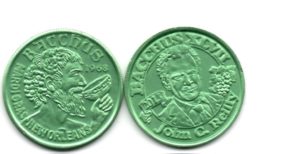 We are now less than 100 days away from the release of the movie. Anyone planning to see it on the first day?