Elementary Episode Plot To Rob the EROC
"… we have never had occasion to unpack the money …"
– The Red-Headed League (REDH)
In the 19th epsiode of Elementary's first season, titled Snow Angels, the program begins with a robbery and murder taking prior to a heavy snowstorm hitting New York. The robbery is an attempt at misdirection and the criminal's main objective is to break into the East Rutherford Opertions Center (EROC), a New Jersey-based facility that is part of the Federal Reserve Bank of New York.
The EROC's 400,000 square foot facility houses one of the three automation centers of the Federal Reserve Banking systems and it's vault is capable of holding 60 billion dollars of U.S. currency. This facility also destroys old and worn currency by shredding currency that has been removed from circulation.
We're not going to give away the plot in this posting. Feel free to watch the episode in the link at the top of this post or you can read the plot at the Baker Street Wiki.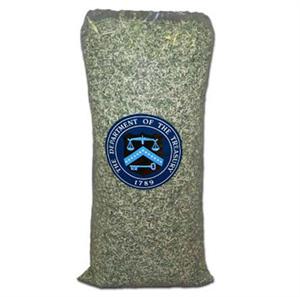 The U.S. Bureau of Engraving and Printing just happens to see 5 pound bags of shredded currency at their website for $45. This holds approximately $10,000 worth of mutilated currency. Do the math to see how many bags it would take to total $33 million in currency.