More about the 1973 BSI Dinner
"I was invited to a week-end gathering …"
– His Last Bow (LAST)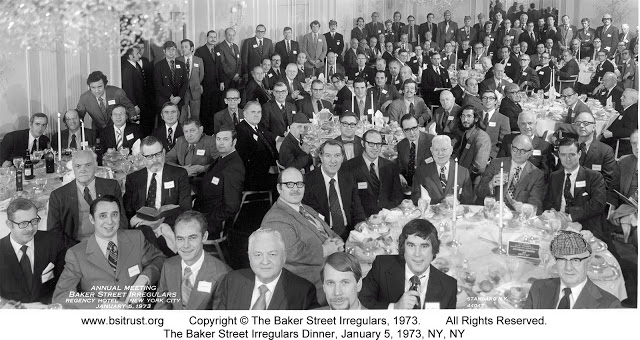 We've had a few posts here in the past that involved the 1973 Dinner of the Baker Street Irregulars that took place on January 5 of that year at New York's Regency Hotel. This was the dinner where the "Silver Sherlock Holmes Medal" was awarded in abstentia to Rafael Sevilla Sacasa for Nicarauga's issuance of a Sherlock Holmes stamp as part of their INTERPOL series. You can read about that HERE.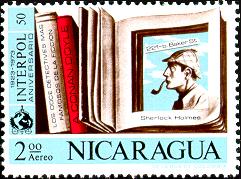 The intrepid 13th Garrideb, Peter E. Blau, wrote your editor after that post: "Your query about the medal set me wondering whether he still was alive…. no."  Blau was successful in tracking down a picture of Sacasa, above right, however.
This was also the meeting where BSI Commissionaire, Dr. Julian Wolff, was presented with his Gold Sovereign Award, which we discussed HERE.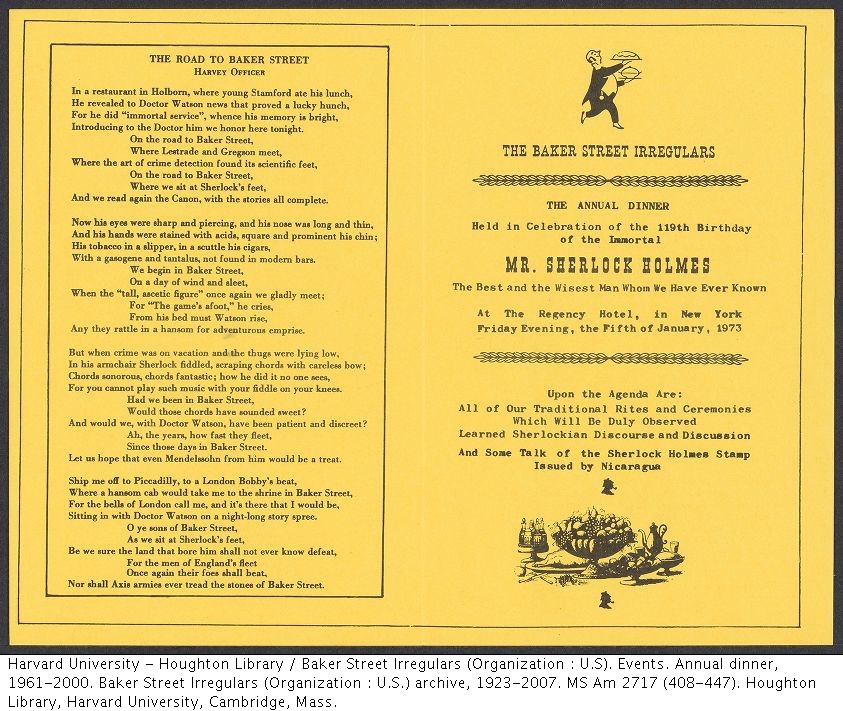 Thanks to Andrew Solberg, Chair of the BSI Trust, for allowing us to reprint the Program and the group photo from the 1973 BSI Dinner.