Queen Victoria's Diamond Jubilee Medal
"… a certain gracious lady …"
– The Adventure of the Bruce-Partington Plans (BRUC)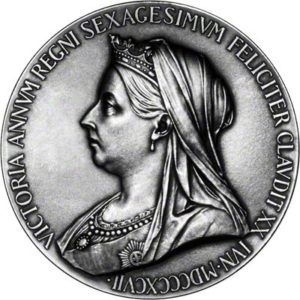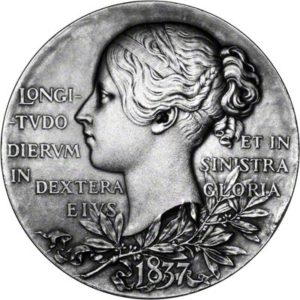 The majority of the stories in the Sherlock Holmes Canon take place during the reign of Queen Victoria. Ascending to the throne on June 20, 1837, she would rule for over 63 years until her death on January 22, 1901.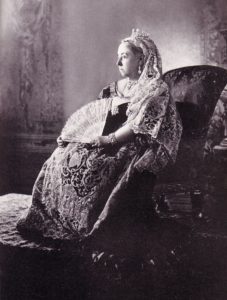 For Victoria's Golden Jubilee in 1887 and for her Diamond Jubilee in 1897, there was a great outpouring of goodwill from the British public towards the Queen with huge parades and banquets in her honor.
The British Royal Mint struck medals for both events and the 1897 official medal for the Diamond Jubilee is very stunning with a simplistic design. The obverse of the medal features the "old" or "veiled" bust of Victoria surrounded with a latin phrase that translates as "Queen Victoria successfully completed the sixtieth year of her reign, 20 June, 1897." The medal's reverse features the "young" bust of Victoria with a latin phrase that is translated as "Length of days is in her right hand; and in her left hand riches and honour."
The young bust would be used on Victoria's coinage for the first fifty years of her reign. The veiled head would be used on her majesty's coinage from 1893 until her death. In between, the "Jubilee" bust that was designed for her golden jubilee was utilized.
The Diamond Jubilee Medal was struck in three medals – gold, silver and bronze. All three metals were struck in a large 56 millimeter size, while a smaller (26 millimeter) medal was also struck in gold and silver.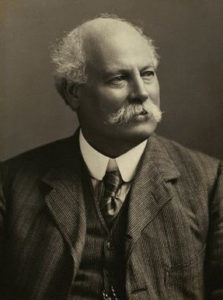 The medal was designed and sculpted by Sir Thomas Brock. Brock had designed the veiled head design back in 1893 and would later recieve the commission to create the Victoria Memorial in front of Buckingham Palace after her passing.
Beginning in 1967, the Baker Street Irregulars began awarding the small silver Queen Victoria Medal for "outstanding contributions to the quartering of the Union Jack with the Stars and Stripes."  The medal has been awarded irregularly in the years that have followed, and the original intent of honoring trans-Atlantic contributions seems to have been loosened.
Recipients of the Queen Victoria Medal from the Baker Street Irregulars include:
1967 – Colin G. Prestige
1968 – Baron Gore-Booth
1969 – Lord Donegall
1969 – Lew D. Feldman
1981 – Dorothy Stix
1984 – Eleanor Baker O'Connor
1985 – John Bennett Shaw
1986 – Dorothy Stix (second award)
1987 – Albert M. and Julia C. Rosenblatt
1989 – Edith Meiser
1990 – Katherine McMahon
1990 – Dorothy [West] Beverly
1991 – Fritz Sonnenschmidt
1992 – Theresa Thomalen
1993 – Phillip A. Shreffler
1994 – Eleanor Baker O'Connor (second award)
1995 – Dorothy R. Shaw
1996 – Robert E. Thomalen
At the 1987 BSI Cocktail Party (the day after the annual BSI Dinner). Eleanor Wolff, the wife of Dr. Julian Wolff, was honored with a gilded version of the Queen Victoria medal.
Quite an impressive listing of recipients!
                            Thanks to the 13th Garrideb, Peter E. Blau, for sharing the list of the award recipients.