Detective Conan: The Phantom of Baker Street
"… the peasants tell about a phantom …"
– The Hound of the Baskervilles (HOUN)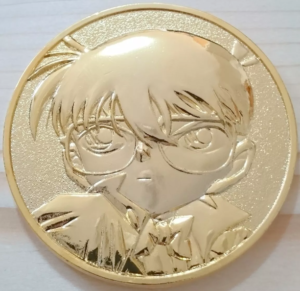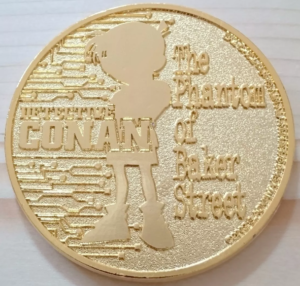 Last year, we discussed the two coins that the Cook Islands were issuing to celebrate the 25th anniversary of the Japanese anime series Detective Conan. You can read that post HERE. Every April since 1997, there has been a full-length movie issued for the Detective Conan series. Of the 21 films to date, the 2002 (sixth in the series) film The Phantom of Baker Street is the only one that has strong ties to Sherlock Holmes. For each film, there has also been a medal and various phone cards issued to promote the movies.
For those interested in the plot of Detective Conan: The Phantom of Baker Street, click HERE to learn more about the movie.
For our purposes, in this post, we will focus only on this film. If someone wishes to write up future articles on the medals and phone cards of the other 20 films, we will gladly accept and publish them on this website.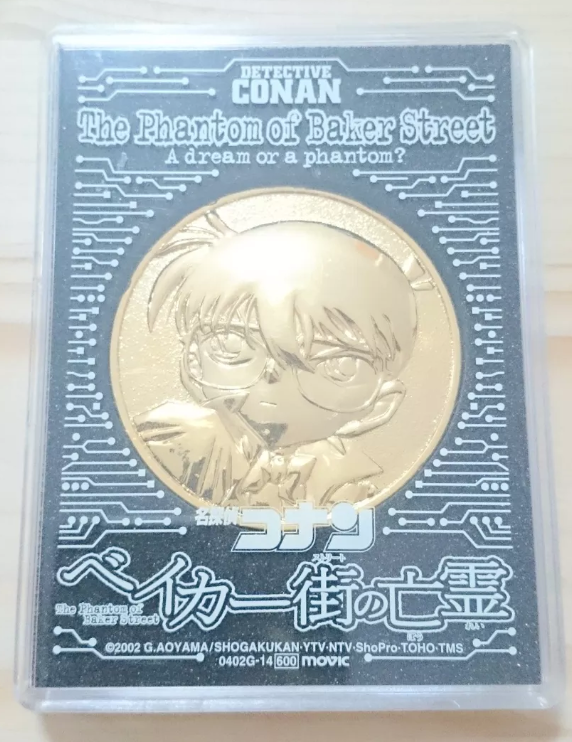 OBVERSE: (front-facing bust of Detective Conan)
REVERSE: DETECTIVE / CONAN / (silhouette of a standing Detective Conan, over the circuitry of a computer chip) / The / Phantom / of / Baker  Street
49 mm, Brass, Round
This medal is issued in a clear, plastic holder.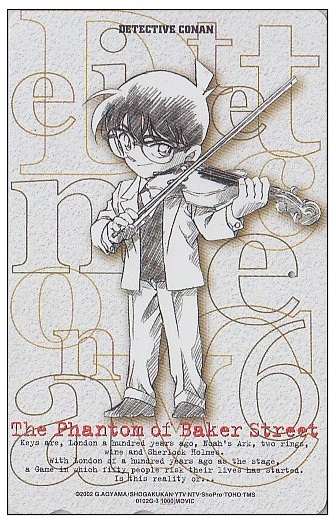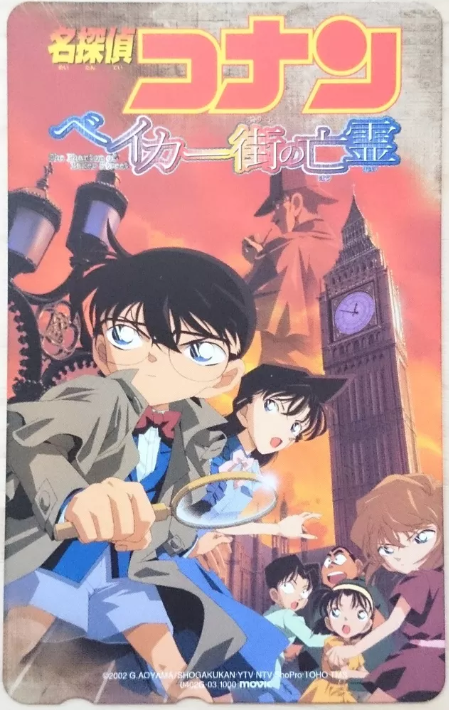 There are also two prepaid phone cards for The Phantom of Baker Street. The first card depicts Detective Conan playing the violin, superimposed over the letters that make up the words "Detective Conan." The card has a white background and is printed in black, red and beige inks. The second multi-color card features Detective Conan, with magnifying glass, with other characters outside of Big Ben, the clock tower at the Houses of Parliament. The character of Sherlock Holmes appear in the background.
Below is a brief clip of the movie.