The 2003 Sherlock Mickey Elongated Quarter
"… play with me like a cat with a mouse."
– The Adventure of the Abbey Grange (ABBE)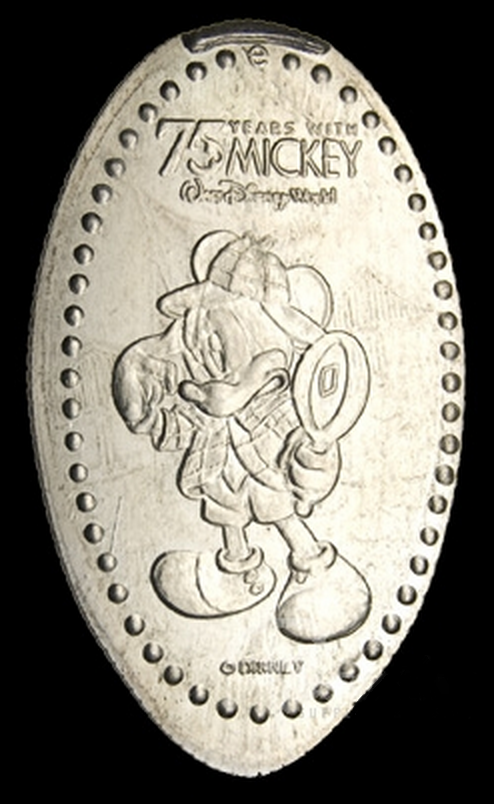 The Walt Disney Company launched a huge celebration in 2003 to celebrate the 75th anniversary of Mickey Mouse. At Walt Disney World, in Orlando, Florida, they had the 75 Years with Mickey celebration that launched on March 1st of that year. As part of that celebration, Walt Disney World issued a series of 62 different elongated designs on quarter dollar coins. One of those 62 designs included Mickey Mouse dressed in Sherlockian garb.
OBVERSE: 75 YEARS WITH / MICKEY / WALT DISNEY WORLD / (Standing Mickey Mouse, facing left, wearing inverness cape and deerstalker cap, holding a magnifying glass) / © DISNEY
This particular design was available on one of the elongated coin rolling stations that was located within the Emporium, the Magic Kingdom's primary and largest gift shop, on Main Street USA. Most of the designs in the 62 coin series were available for purchase until the end of June 2005.