Faces of Holmes: Leonard Nimoy
"… besides being an incomparable actor."
– A Study In Scarlet (STUD)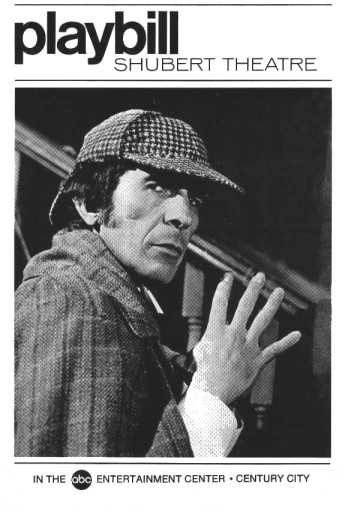 Mention the name of Leonard Nimoy to most people and they will immediately associate him with his character of Spock on Star Trek. I'll admit that I do as well, although I also recall his appearance as The Great Paris on two seasons of Mission: Impossible. I also have a weird fondness for bad music by celebrities, so I am also familiar with many of his covers of popular music.
While Spock would become the iconic role for which Nimoy was known for, it does not do the man justice. He made many guest appearances on numerous television shows, would lend his voice in many movies and television shows (such as The Big Bang Theory), direct major motion pictures, author several books, record five music albums, and was an avid photographer. He would also star in major stage productions of Fiddler on the Roof, One Flew Over the Cuckoo's Nest and the 1975 Royal Shakespeare Company's version of Sherlock Holmes.
For six seasons, starting in 1977, Nimoy was the host of In Search of …., a television series that explored unsolved mysteries and phenomena. In the third season, they did an episode searching for Sherlock Holmes. This episode aired on December 28, 1978.
In 1976, Nimoy would reprise his role as Holmes for The Universe and I – The Interior Motive, a educational television series on science, for PBS.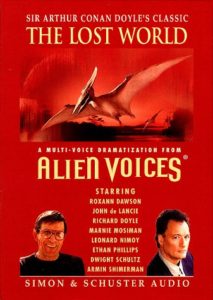 In the early 2000's, Nimoy would team of with John de Lancie ("Q" of Star Trek: The Next Generation) to form Alien Voices. This project would produce dramatizations of science fiction dramas in the style of a radio broadcast format. They productions would usually feature other actors that were associated with the Star Trek franchise. One of the productions they did was Arthur Conan Doyle's The Lost World.
Since the mid 1980's, Nimoy's character of Spock has been featured on several coins from Liberia, Tuvalu and Canada. You can read more about those coins HERE.
Shortly after Nimoy's death on February 27, 2015, there was a groundswell of support for Nimoy on the circulating $5 banknotes. Many creative folks were taking pens and markers to the portrait of former Canadian Prime Minister Wilfrid Laurier and modifying to look like Nimoy's character of Spock.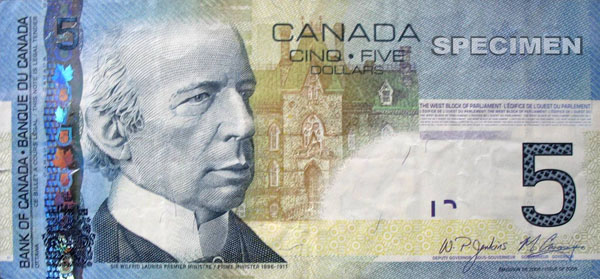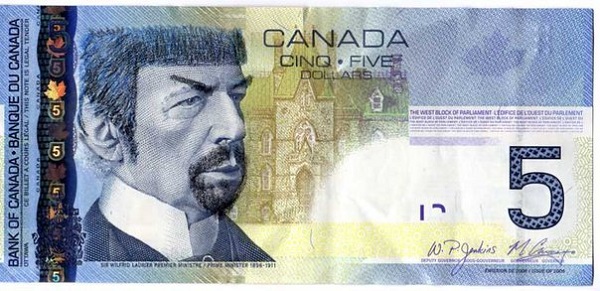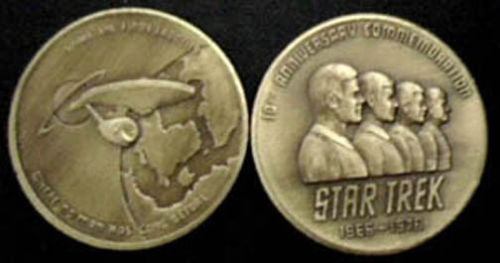 A Tenth Anniversary Medal of the Star Trek series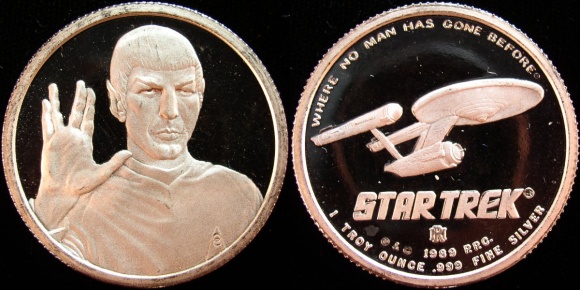 A one ounce silver round featuring Spock as the central design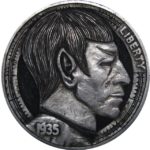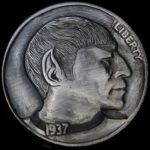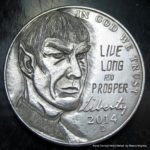 Three carved hobo nickel designs of Nimoy as Spock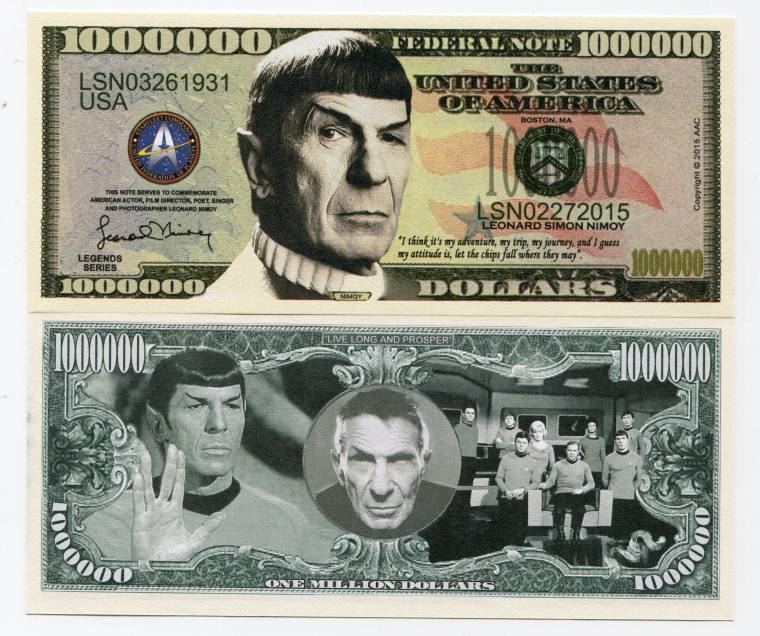 A $1 Million Dollar Fantasy Note