The Sherlock Cat 1937 Hobo Nickel by Blanca de la Hoz
"A purring cat who thinks he sees prospective mice."
– The Adventure of The Illustrious Client (ILLU)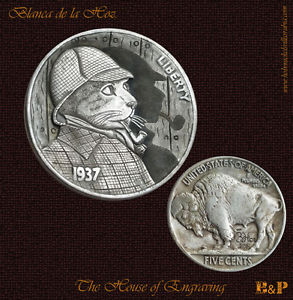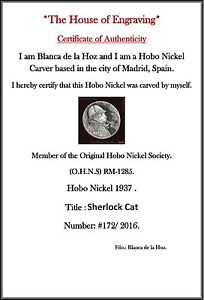 Back in 1992, the Original Hobo Nickel Society was formed to promote the collecting of engraved buffalo nickels that had been produced prior to 1980. Most of these "original" nickels were engraved with nails, knifes, files and perhaps some punches.  In the years since the OHNS was founded, there have been many modern hobo nickels (and not just nickels, almost any coin) created by talented artists using microscopes and power tools. Depending on the quality of the work, these modern hobo nickels can cost many hundred of dollars.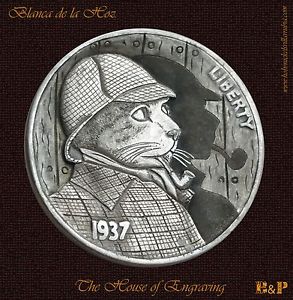 This Sherlock Cat 1937 hobo nickel is a fine example of a contemporary hobo nickel and was engraved by Blanca de la Hoz. Her engraved monogram can be found on the reverse between the legs of the bison. Most modern carvings also are accompanied by a certificate of authenticity.
This engraving was probably inspired by a photograph that we published in one of our first posts when we started in 2014. The resemblance between the two is uncanny.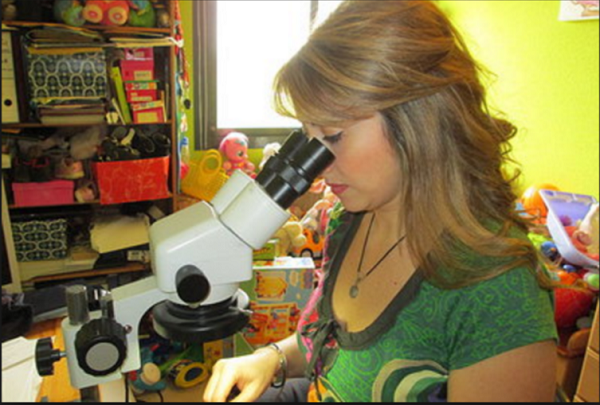 Along with her husband, Pedro Villarrubia, de la Hoz operates the House of Engraving from Madrid, Spain. Villarrubia has also engraved a Sherlockian hobo nickel that we will discuss in a future post. There is a gallery of their many works on their website and I encourage you to check it out.
For those interested in learning more about hobo nickels, a membership in the Original Hobo Nickel Society is quite the bargain at $20 and includes their quarterly journal Bo Tales.
Thanks to George S. Cuhaj, the 14th Garrideb, for sharing this item with us.