Sherlock Holmes and Cheques, Part II
'I think twelve thousand pounds is the sum that I owe you, is it not?'
– The Priory School (PRIO)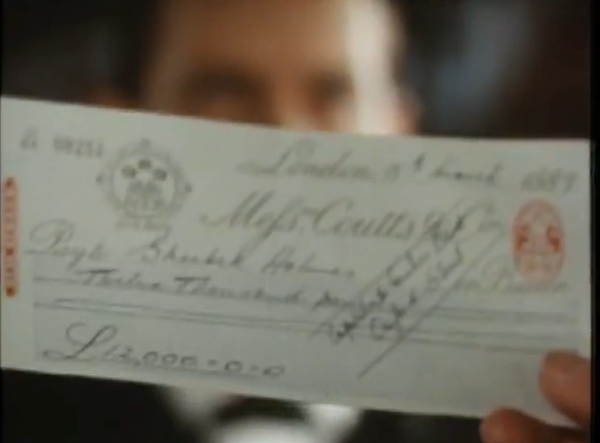 The other month, we posted Lee Poleske's article on Sherlock Holmes related checks. The British Banking History Society has shared three other checks of banks mentioned in the Canon.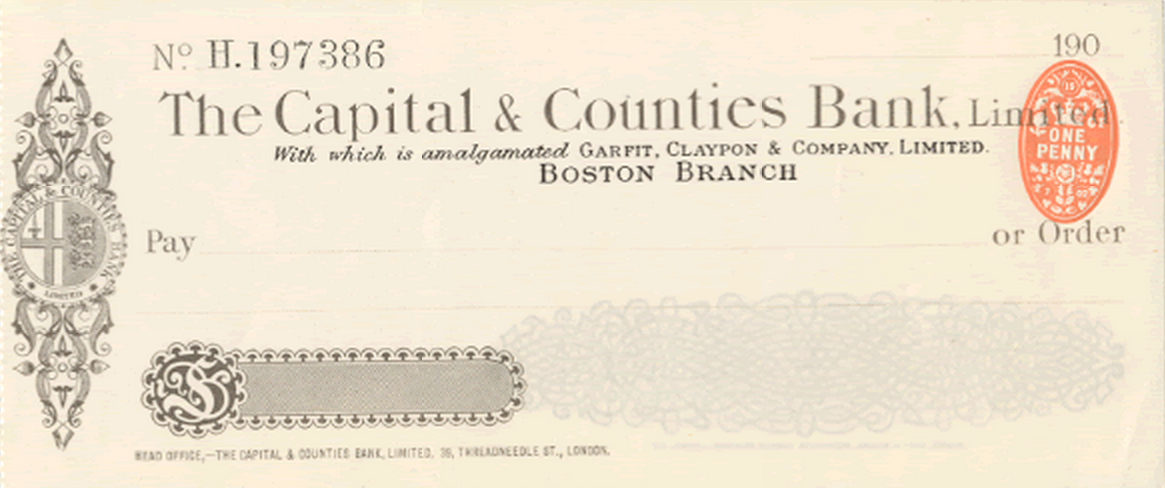 The Capital and Counties Bank Limited, where Sherlock Holmes maintained his account
at the Oxford Street branch. No Oxford Street branch cheques have ever been found.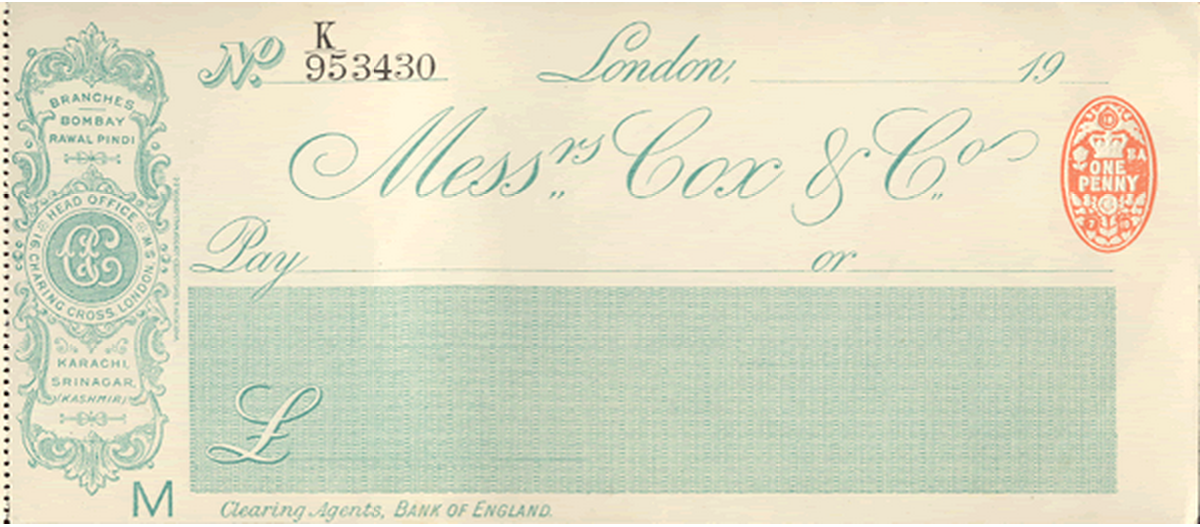 Dr. Watson maintained his account at the 16 Charing Cross branch of Messrs. Cox and Co. who were bankers to the Indian Army – later taken over by Lloyds Bank, Ltd. (see below).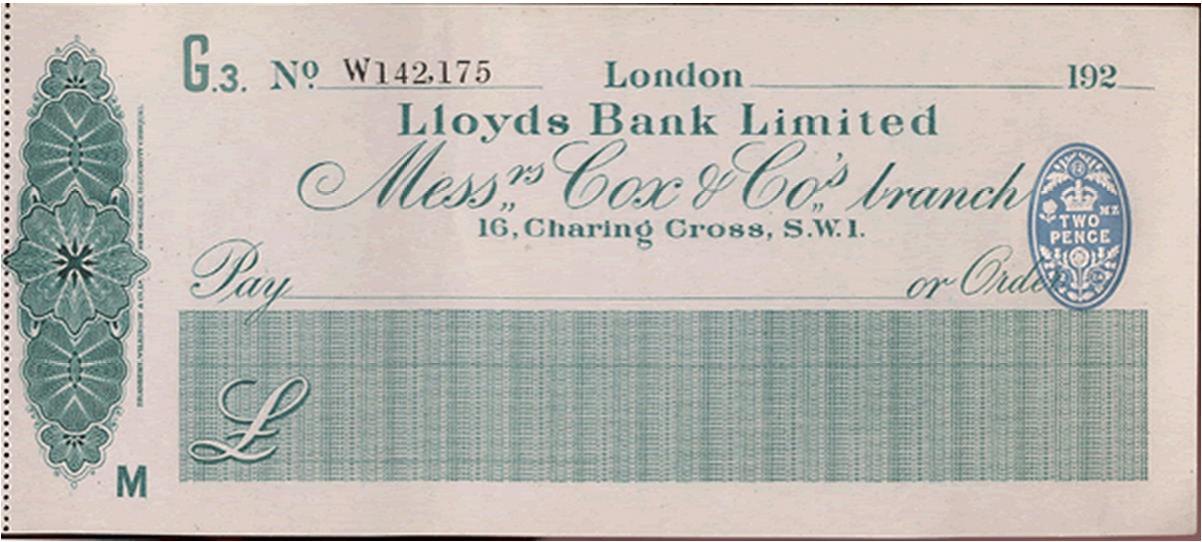 Lloyds Bank cheque with Cox and Co overprint from 1920s.
For those interested in British banking history, fiscal paper or checks, a membership in the British Banking History Society is highly recommended. You can get more information about joining the BBHS here.