Sotheby's May 9, 1913 Cataloging of Arthur Conan Doyle's Coins
"Now and again I drive down to Sotheby's …"
– The Adventure of The Three Garridebs (3GAR)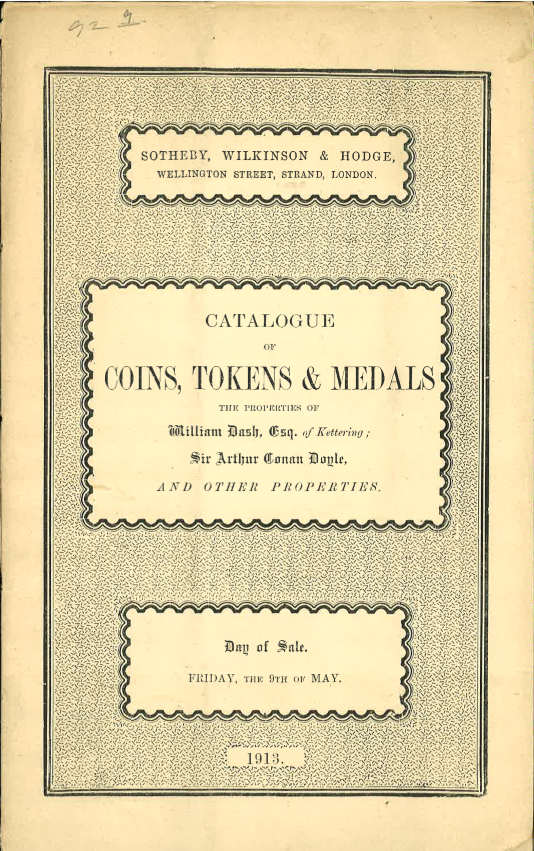 A few weeks ago we published a HolmeWork assignment regarding a New York Times news items regarding Sotheby's auctioning off some of Arthur Conan Doyle's coin collection in 1913 [By the way, we're going to act like we never screwed up that original post (now corrected) by referencing Christie's instead of Sotheby's. That's right – it never happened.] Wayne Homren, Editor of The E-Sylum passed our plea onto his readers and had several comments and new information for us to follow-up on.
Officially, the auction was conducted by Sotheby, Wilkinson & Hodge at 1PM at their offices of 13 Wellington Street, W.C.  Lots were able to be viewed during the two days prior to the sale. The auction consisted of 175 lots, 22 of which were from Sir Arthur Conan Doyle's coin collection.
Professor Ted Buttrey of the Fitzwilliam Museum in Cambridge offered up this summary of those 22 lots: "These 22 lots are a gathering of 421 coins, mostly not described and not worth describing. Scattered British from Anglo-Saxon to Charles II, some continental (gold of Charles VI and VII of France)."
Buttrey also mentioned that the Fitzwilliam Museum has a copy of the auction catalog that is annotated with the sales price and purchasers. We have requested and received scans of the three pages of Sir Arthur's material, which we will feature in a future post.
The 22 lots from the Doyle collection netted under £28 or just over $136 in 1913 dollars. Commentator Peter Preston-Morley offered up that this equates to £2,850 or $4,075 in today's economy.
Sotheby's mentions at the start of Sir Arthur's lots that Doyle "is confining his Collection to classical types." This is probably referring to the ancient Greek and Roman coins that Doyle collected and were sold by the New York firm of Manfra, Tordella and Brookes in 1968, which we discuss in our next post.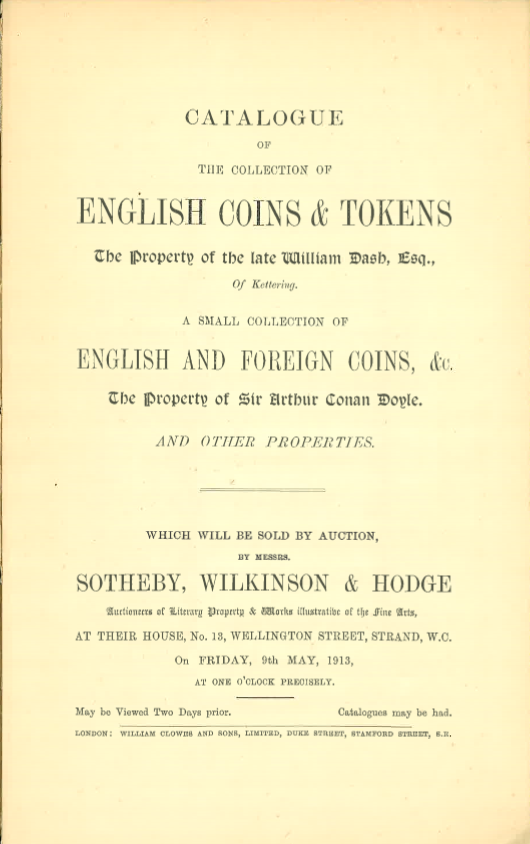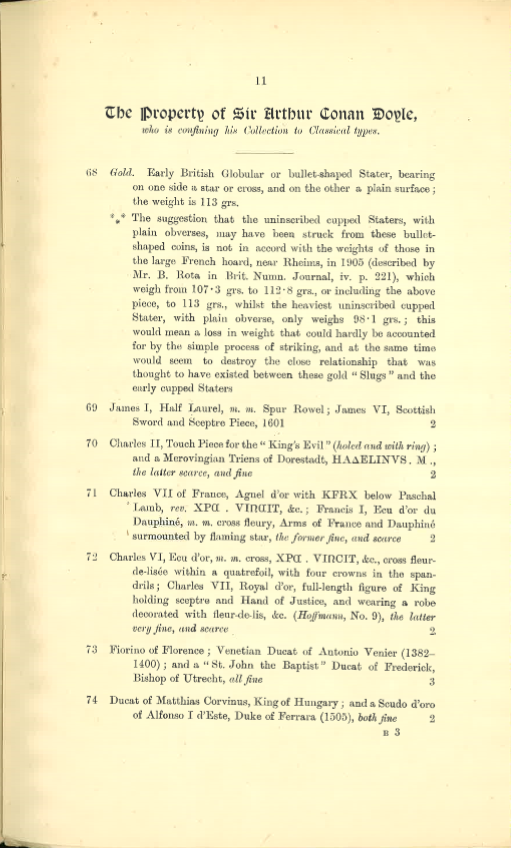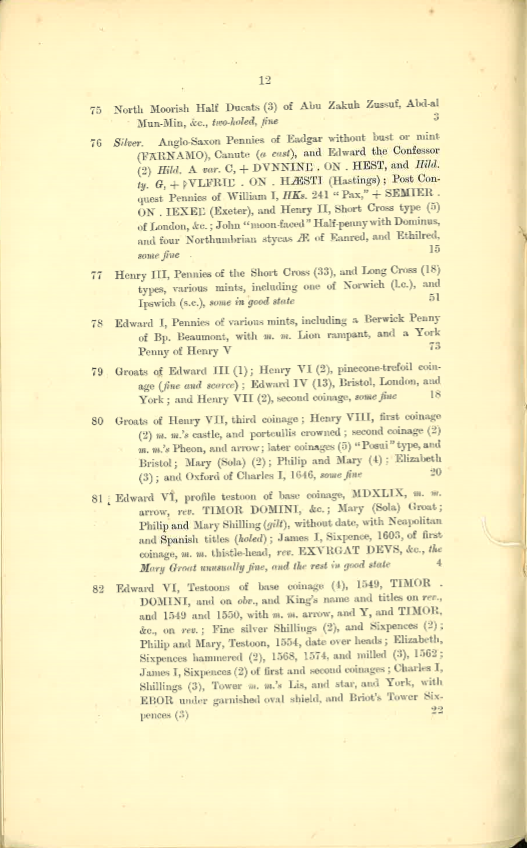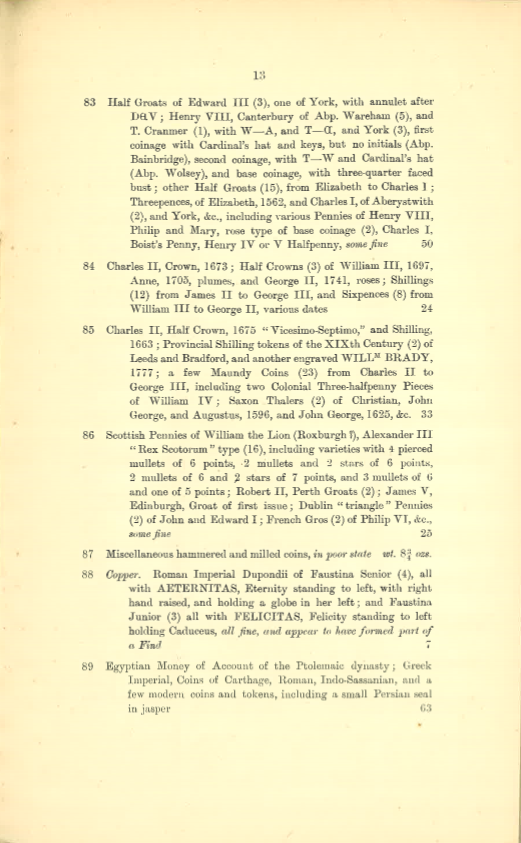 Thanks to David Pickup, Professor Ted Buttrey and Peter Preston-Morley for their comments to our original posting and setting us upon the proper path.
Special Thanks to David Hill, Librarian of the American Numismatic Society for providing us with the scans of the auction catalog.